Thanks for your interest in JaNa Photography. We would love to be your photographers. Here are the newborn photography packages information and FAQ. All the lines include very important information for planning, booking and getting ready for your newborn photography session.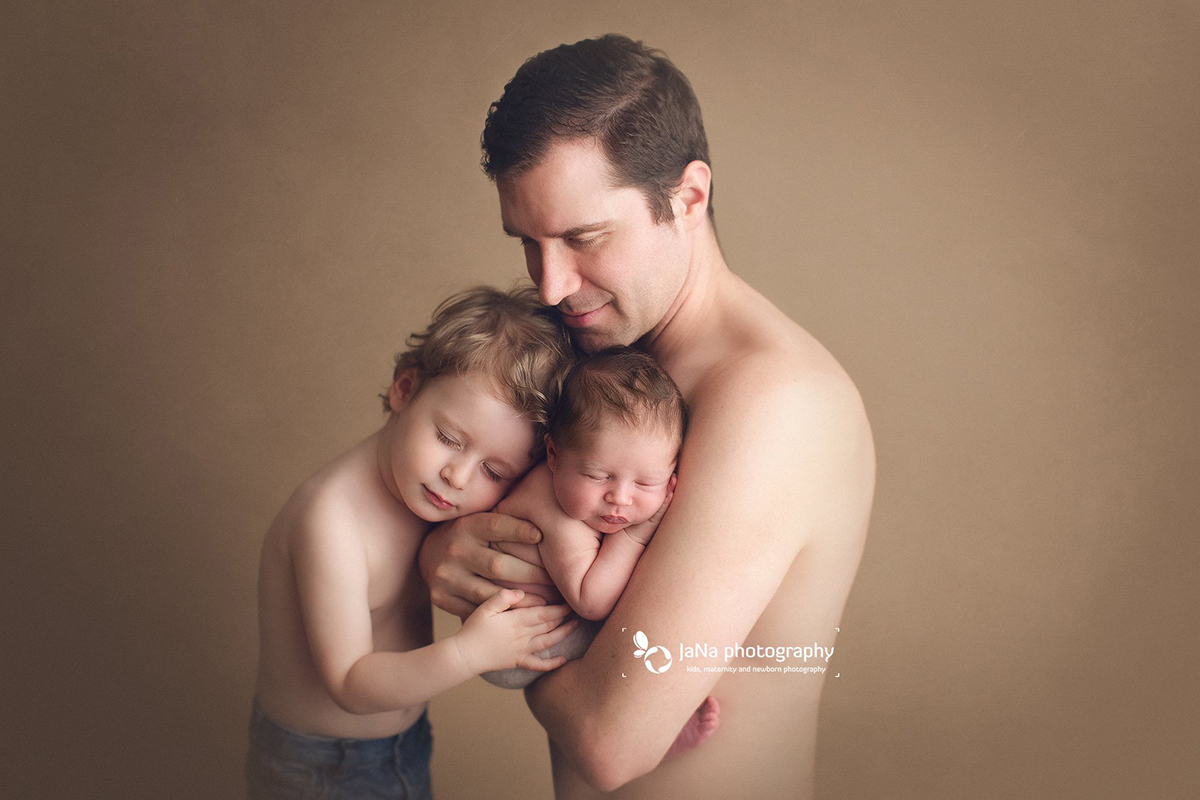 We photograph newborns ranging from 6 days to 20 days old; depends on their weight.
However, if you are planning a session ahead of time, we suggest to have photographs taken within the first two weeks of your baby's birth – this is when they are still sleepy and flexible for posing. 
The newborn session lasts around 2-4 hours depending on the package you choose.
This allows plenty of time for feeding, putting the baby to sleep and changing etc.
 Packages include some family photos of baby and parents/sibling, as well as close-up shots, etc and the props are included.
The session is only for parents and their babies/kids.
There would be a $100 charge for an additional family member which comes with 2 additional images. You need to inform us ahead of time if you want to add family members (grandparents) to the session.
Scroll down to compare the newborn photography packages side by side
When should I schedule my session? 
Please book your newborn photography session BEFORE your little ones arrives. We will schedule your newborn session within the first few weeks after the baby comes. Newborn baby's grow and change so fast! We want to capture them exactly how they are when they are brand new. 
$200 deposit required to confirm the booking. Balance due at the session.
All sessions and products are subject to GST tax
How about if the baby came late or early
Don't worry about the changes to your delivery schedule. We are totally aware of that.
We require a $200 deposit to secure your spot according to the estimated due date. Once we confirm, we guaranty to accommodate you in the golden time of newborn photography, regardless of any changes in your delivery schedule.
We expect you to update us with the baby's weight and the date of birth as soon as you saw the baby's beautiful face.
Is studio flashlight photography safe for babies and newborns?
The professional studio flashlight setup, never can harm them while they are sleeping. However, even with open eyes, we use a reflective lighting system professionally set for newborn photography, that wouldn't cause any problem. Many parents love to have picture of their babies with open eyes when they are wide awake showing us their most adorable facial expressions.
In Jana photography, we also have a natural light studio. It means if your baby doesn't like to go back to sleep, we can definitely use the beauty of natural light.  Read studio flashlight photography blog for more information.
Should I buy a special outfit for my newborn photography session? 
Most newborn images are done without clothing, and we have a ton of props and blankets to use, so you don't have to worry about purchasing anything! The baby wraps and props are included in all the packages free of charge.
How would be the process after the session?
After each session, we go through the photos and narrow down the gallery to the best pictures. You just need to wait about 1 week for your gallery to get ready for viewing. Your online viewing gallery you get a chance to see all the digital proofs/raw images.
In most cases, the gallery comes with more than 50 images. That's where you make your favorite selection and choose the ones you like the best as part of your package. We don't give away raw images for free. You have the option to buy the raw images or add more pictures a la carte and have them professionally edited.
Once we receive the favorite selection the order goes on the editing line up and waits for its turn for the professional retouching. The total turnaround is about 4-6 weeks depends on how busy the line is. Faster you submit your selection, sooner the project goes on the line.
If the package includes prints, we recommend our clients to first choose the photos, then get the edited versions and order the prints out of the high-resolution edited versions which come in color and black & white version.
Are we able to get/purchase more photos?
You will get the exact same number of pictures as purchased in the package you book. If you like more photos you have the option to purchase extra images a la carte. We don't give away raw images for free and they are all copyright protected. Since we share a nice variety of pictures in your online gallery, people always end up adding more pictures as we always go over the client's expectation. We like this process to be hard for our clients on a positive way. Always feels good to have more options.
The additional images (digital copy) are each $40 + GST and they get professionally retouched provided in both color and Black&White version in high resolution. We also have package discounts for adding 5 or 10 extra images.
Once you book and secure your spot, we send you a confirmation email. The email includes information about getting ready, clothing, necessary items to bring, and details for the address and parking.
Dogs/pets are welcomed with conditions.  Please read the terms and preparation and see the samples in this link if you want to include your do in the session.
To get more details about the terms and conditions, for including dogs/pets in your newborn photography session you can read this informative blog post. Click on the following link for more information: Dogs and newborn photography session.
Behind the scenes
To get a better idea about what you are going to experience you can watch some behind the scene videos.
Our location
All newborn sessions take place in our 1000 square feet and baby-friendly professional store front boutique studio in Greater Vancouver. Where we provide a wide range of props and accessories for newborn babies to 1-year-old. You are also more than welcome to bring your ideas. Our location is close to the highway and easy access from any parts of the Lower Mainland area.
Newborn photography packages information FAQ
© Jana newborn photography | Vancouver, BC
Award-winning professional photography studio. Specialized in maternity, baby, and newborn photography. Serving Vancouver, North Vancouver, Burnaby, Surrey, Coquitlam BC.