Vancouver 100 days baby photography
Baby Caela was turning 100 days old. This is a special day and time to celebrate in her culture. We feel very lucky to have been able to capture this day for her parents. And we'll admit it was pretty awesome being able to snuggle this little love bug. At 3 months old babies are starting to get pretty curious about what it is we are doing and he was absolutely hilarious and played to the camera.
We never know that life can be so happy, interesting and chalenging until Caela Joined our family.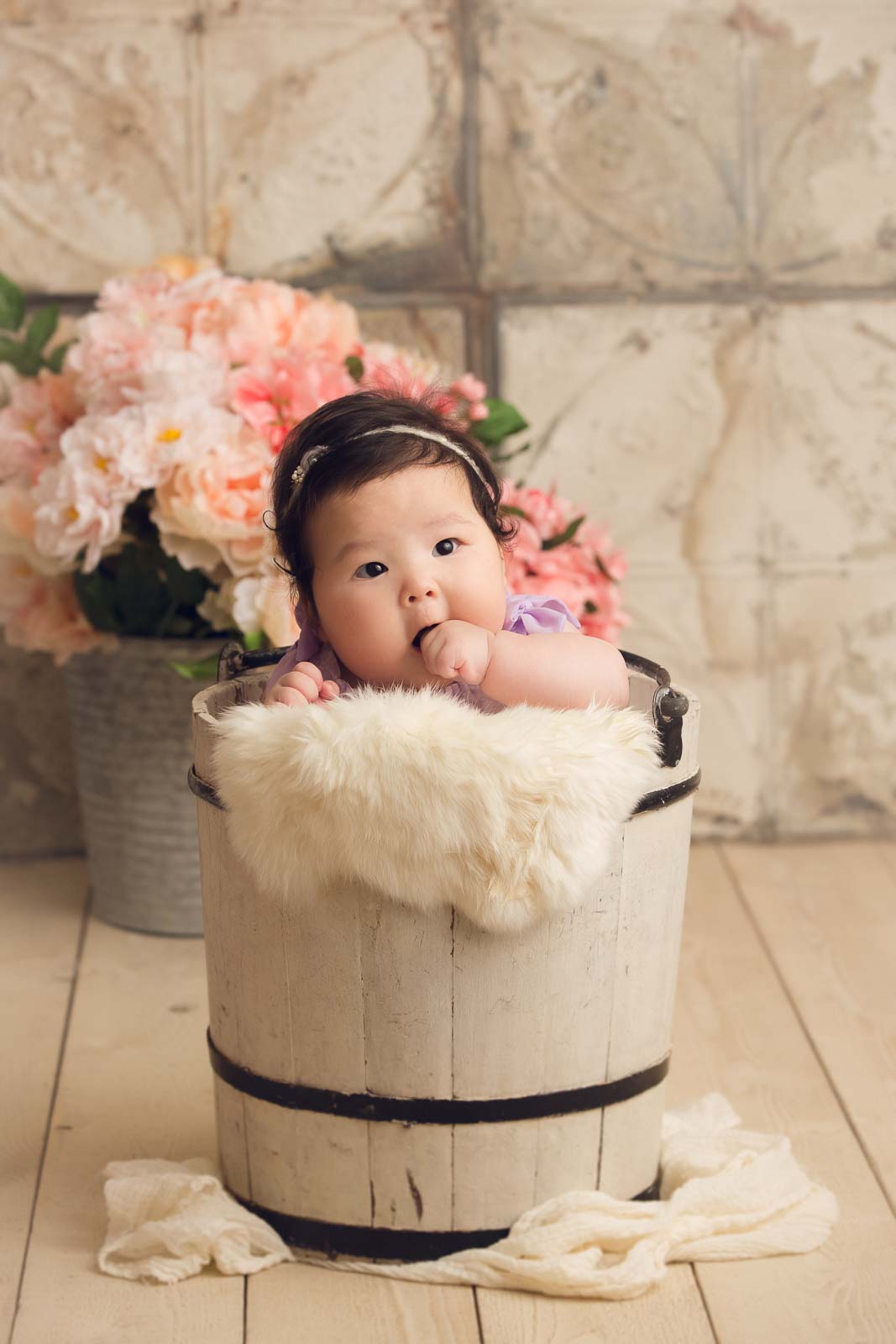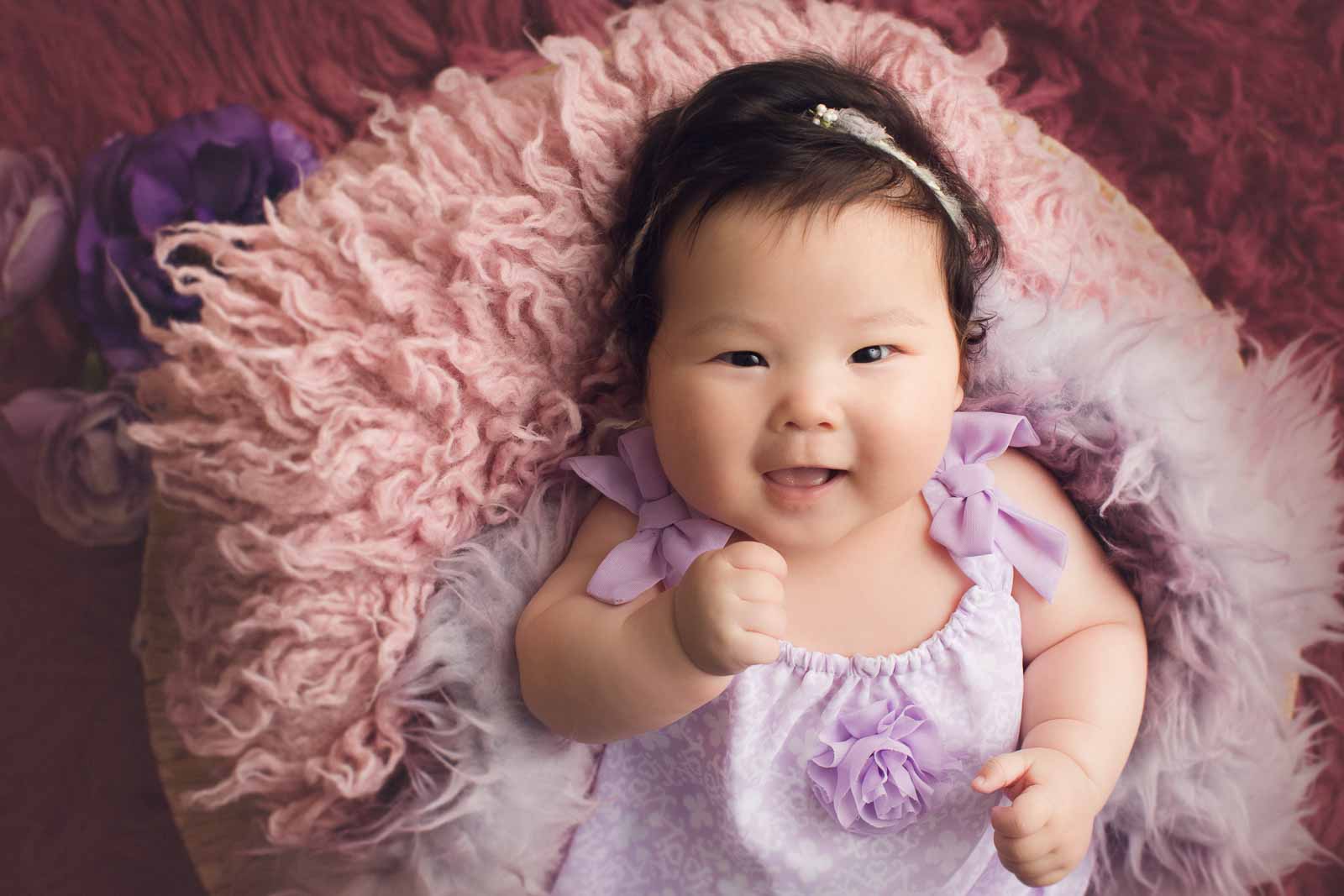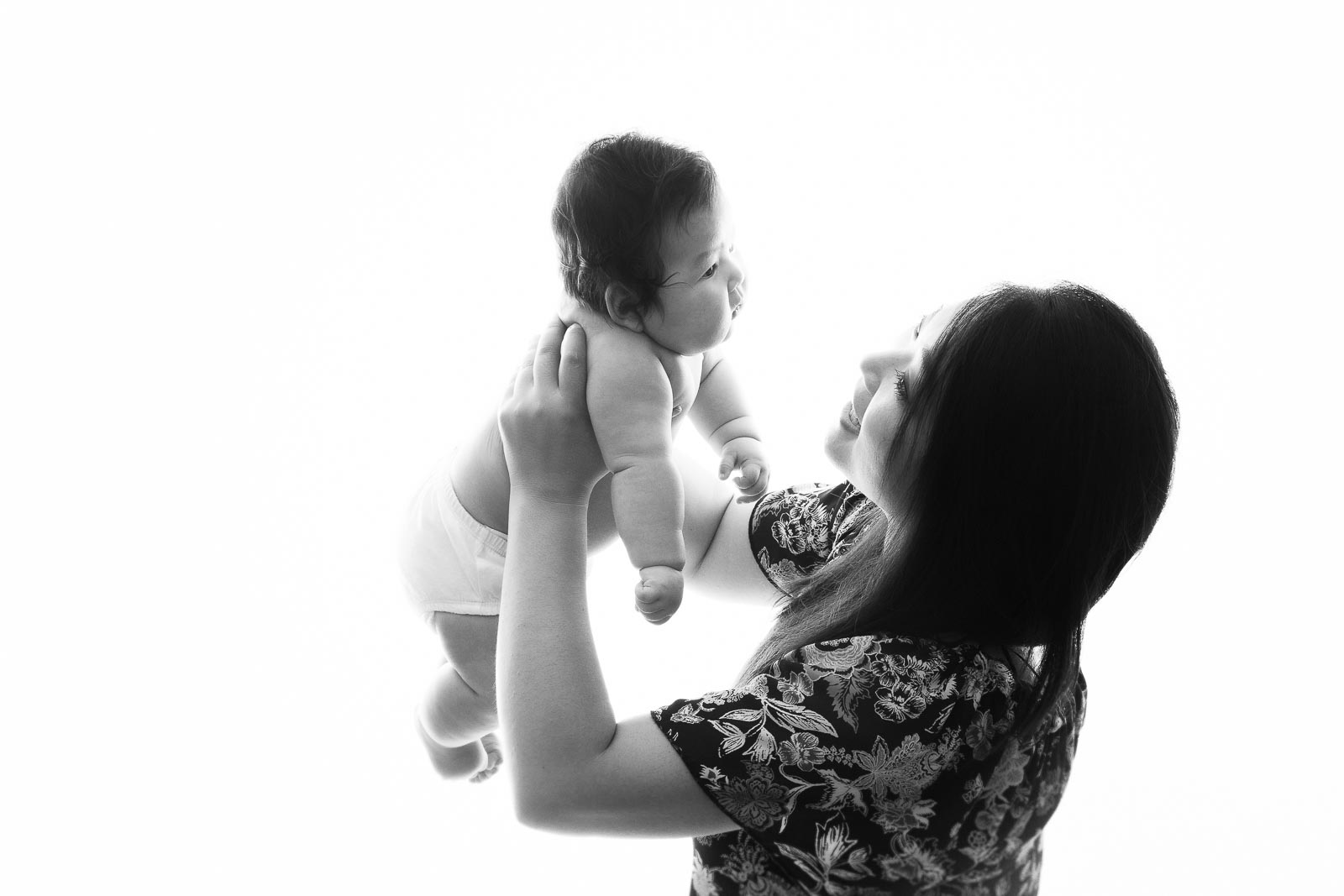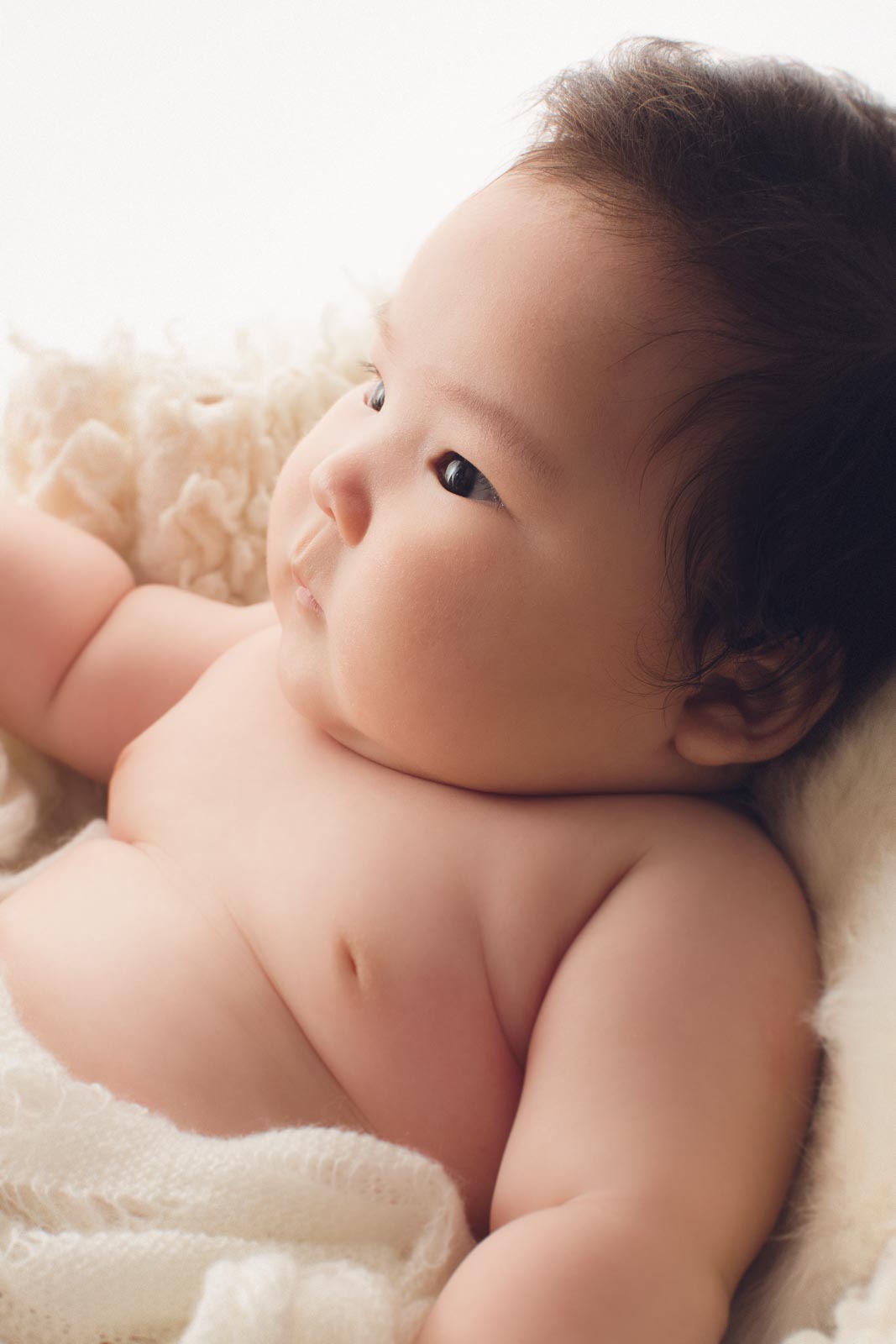 Vancouver 100 days baby photography | Caela

At the 100 day mark, the baby has been given at least one set of shots, giving him stronger immunity when being surrounded by many "can I hold him for a moment" hands. And best of all, the mom is capable of properly pumping milk, giving her some flexibility of eating her favorite foods. And possibly have her first glass of wine in 12 months (she couldn't drink during the pregnancy).
Organizing and putting on a huge party for your baby is a lot of work. Most parents find it overwhelming to do it immediately after birth. But waiting a full year seems too long to wait.
So 100 day birthday is a wonderful solution for many parents! 🙂
In the Chinese culture, it is believed that if you celebrate the baby's 100th day birthday, the baby will be destined to live 100 years. On this special day, the baby's relatives would send special gifts, clothing, and jewelry. Traditionally, the gifted clothing would have lots of fringes, because the pronunciation of the word "fringe" is the same as the word "year" in Chinese.
The baby's 100 Day Birthday is especially symbolic for the people of Korea. In the 1950's, the Korean war baby's life expectancy was less than 3 months. So if babies were able to live past the 100 day mark, they had a great chance of survival. A great feast is prepared to celebrate the child having survived this difficult time. It is believed that if the parents share their steamed rice cakes with 100 people, the baby will live for 100 years (so traditionally, the cakes are sent to everyone the family knows).
---
Looking for a Vancouver newborn photographer for your family and like the pictures on this blog post?Contact Jafar Edrisi and Nasim Yousefi in Jana Photography who provide premier and professional quality portraits of maternity, baby, kids, and newborns.
World travelers and international award winners in portrait photography are honored to be chosen as your family photographers. Jana Photography service in Vancouver, Surrey, Burnaby, Coquitlam, Richmond, North Vancouver, West Vancouver, New Westminster, White Rock, Langley, Delta, Fraser Valley, Abbotsford and all Lower Mainland area.
[instagram-feed]