If you're interested in making your own newborn photography airplane props here's what you'll need:
Glue
Cardboard
Felt fabrics
Tape
Exacto knife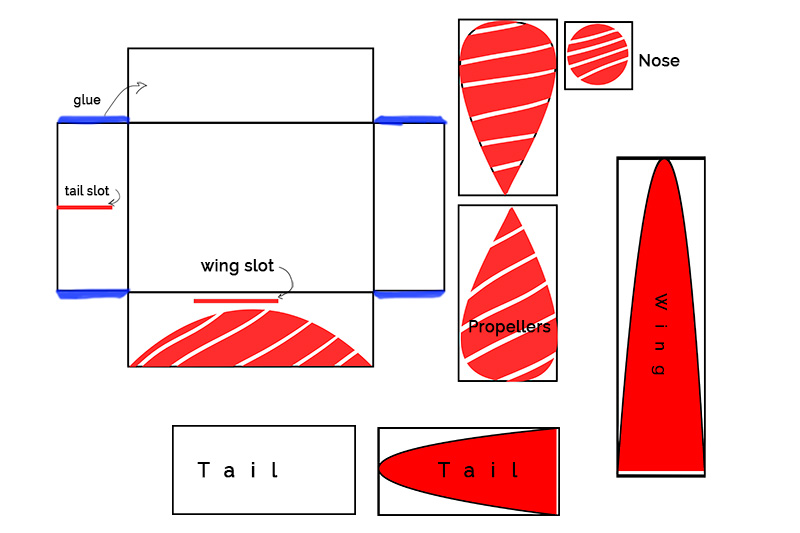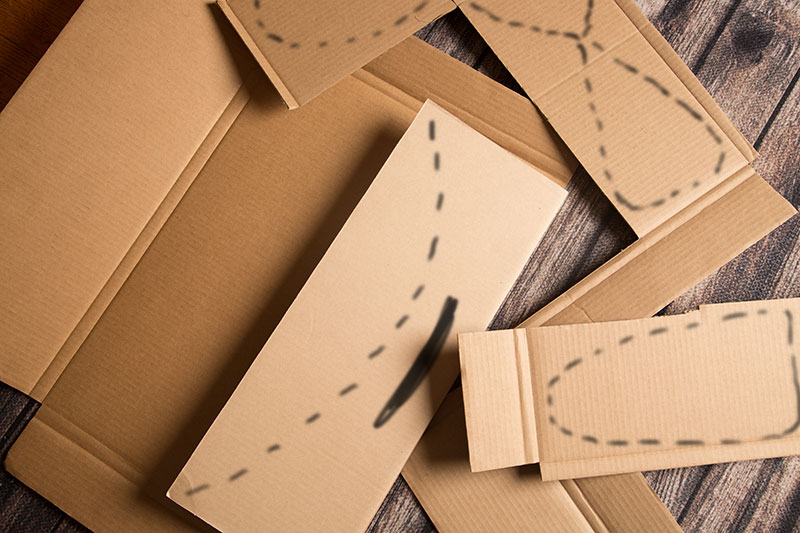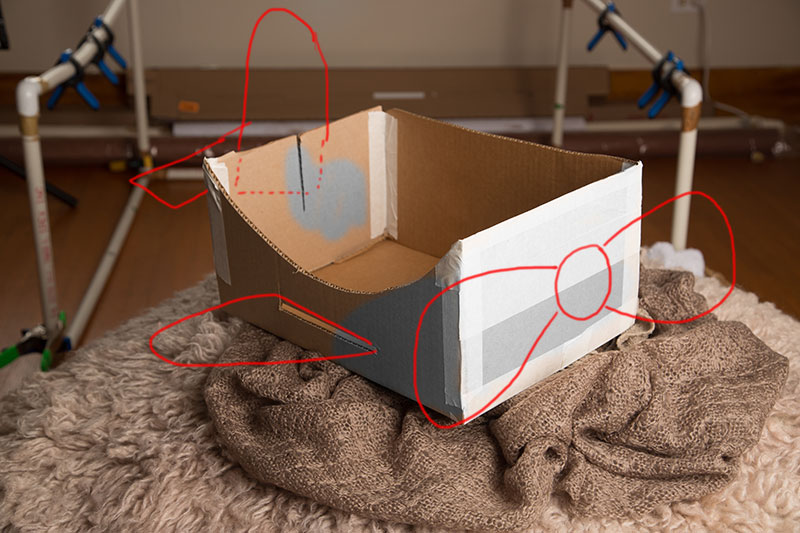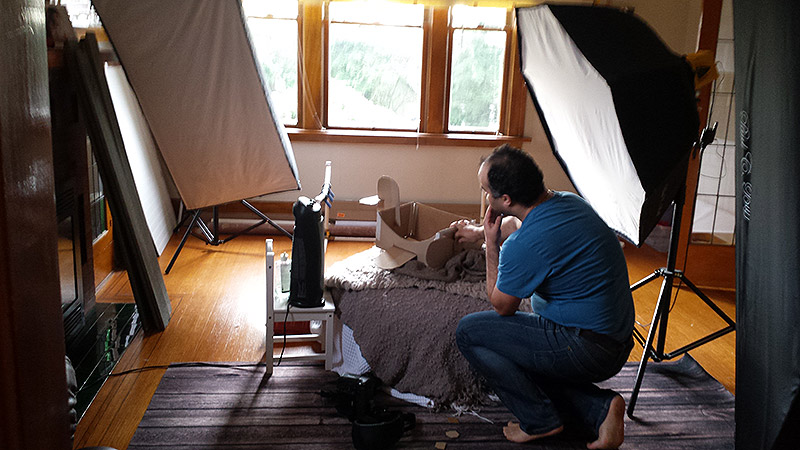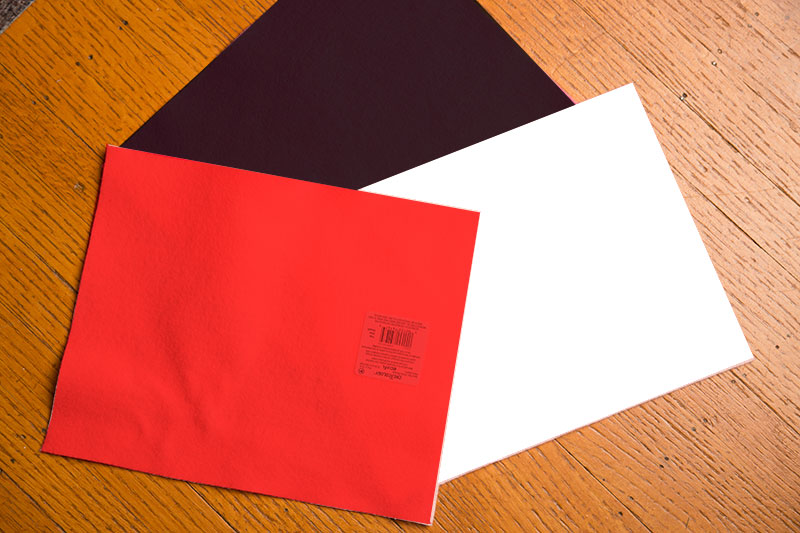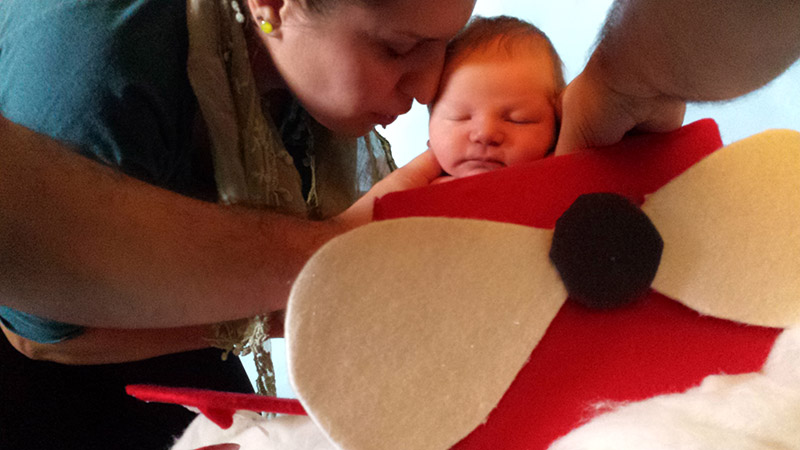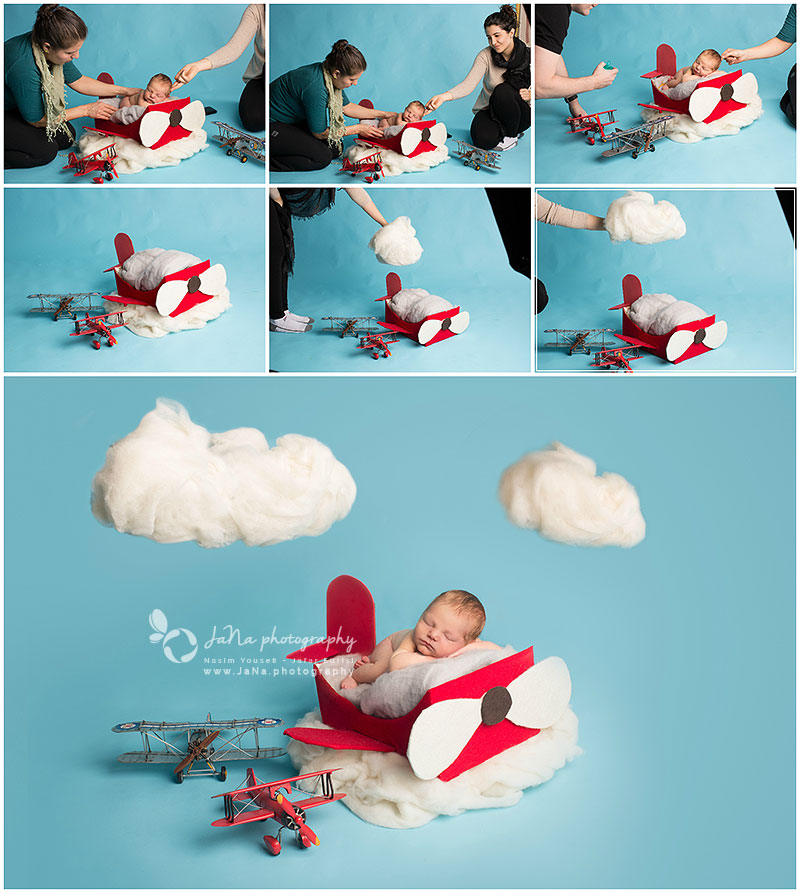 DIY cardboard airplane basket for your newborn photography session
you first need to make a small box out of the cardboard (or use a ready-made cardboard box). This box should be a few inches bigger than your baby.
Using your exacto knife you will need to cut out two slots on either side of the box for the wings and a slot on the back of the box for the tail of the plain.
You will also need to cut out a curve on one side of the box as shown below.
Once your basket base is complete, you can cut out the wings and the tail of the plain from the remainder of the cardboard.
Cover each part of the plain with your desired color of felt fabric and attach everything together!
This is how you can make your own newborn photography airplane props.
Sanam, one of our beloved clients, first contacted me for a newborn session; I booked her shoot and informed her about our newborn and maternity bundle for a value price. She said she would think about it and phone me back. As soon as we hung up the call, Sanam called me back and booked her maternity shoot. I'm so glad she did, you'll find out why below.  Vancouver maternity newborn photography
The Maternity Shoot
Sanam came in with her husband TJ, and when I first met them I knew little about their story. They quickly came in, showed me their belongings and shared their expectations from the shoot with me. I directed them to the backdrop and started clicking their photos. As usual, I stopped within the first 10 minutes of the shoot to show them the photos to reassure them on how well they were doing. To my surprise, upon seeing her photos, Sanam burst into tears and couldn't stop crying. I also found tears rolling down my eyes as we both entered this emotional moment. After moments of silence, Sanam finally opened up about her sudden reaction. She said: "it has been a long and difficult multi-year journey for my husband and I to get to this point." She had been through four miscarriages and two failed attempts at IVF to finally get to this pregnancy. However, they were eventually blessed with a miracle baby who was conceived naturally when they least expected it or planned for it. She added: "I guess this is kismet or (ghesmat as they say in Farsi), and it was meant to happen at this time.  Our fingers are crossed and we are hoping for a healthy and happy baby and we really want to document this amazing experience through both maternity and newborn photography."
I was extremely touched by her story and commended her for her persistence and bravery. I felt so lucky that I had a job that exposed me to moments like this — intimate and raw. So many women go through many obstacles for starting a family, and the journey can be disheartening if not painful. However, Sanam rewarded herself with a maternity photography session and seeing herself pregnant on my camera's playback was when she was reminded of her challenging journey. She was finally there, pregnant with the child of her dreams, and could not wait to welcome this new angel into their loving family.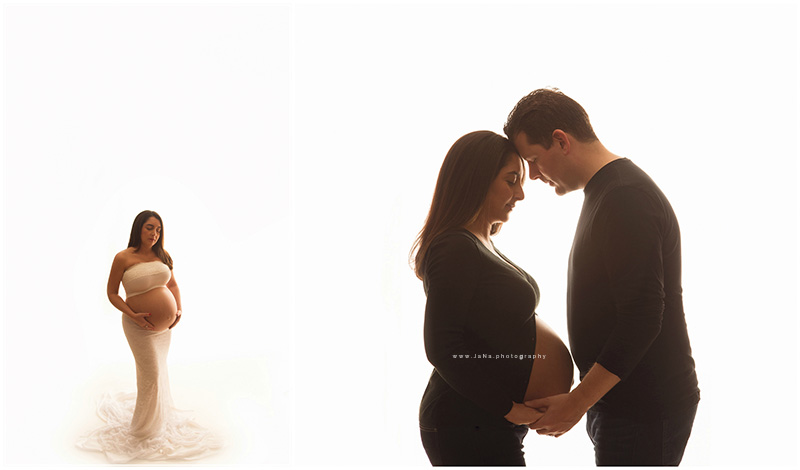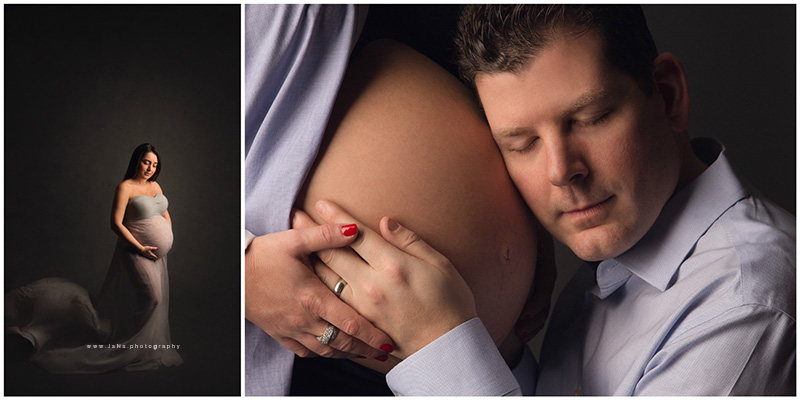 Vancouver maternity newborn photography
The Newborn Shoot
Exactly one month after the maternity session, Baby Benjamin was finally here and parents Sanam and TJ were excited to bring him for his first-ever photoshoot. Since we knew how precious Baby B was and how long everyone awaited him, Jafar and I made sure to bring a whole new level of creativity to the shoot. They had let us know beforehand that TJ was a pilot and was very fond of airplanes. In fact, Sanam and TJ had brought with them vintage model airplanes as props to the shoot. Jafar and my assistant made an airplane carriage from scratch using colored fabrics and cardboard. We also set up a light blue backdrop to create a blue-sky effect and fabricated fluffy clouds using yards of raw cotton. After patiently putting Baby B to sleep, we carefully placed him in his airplane filled with soft materials and let him glide away.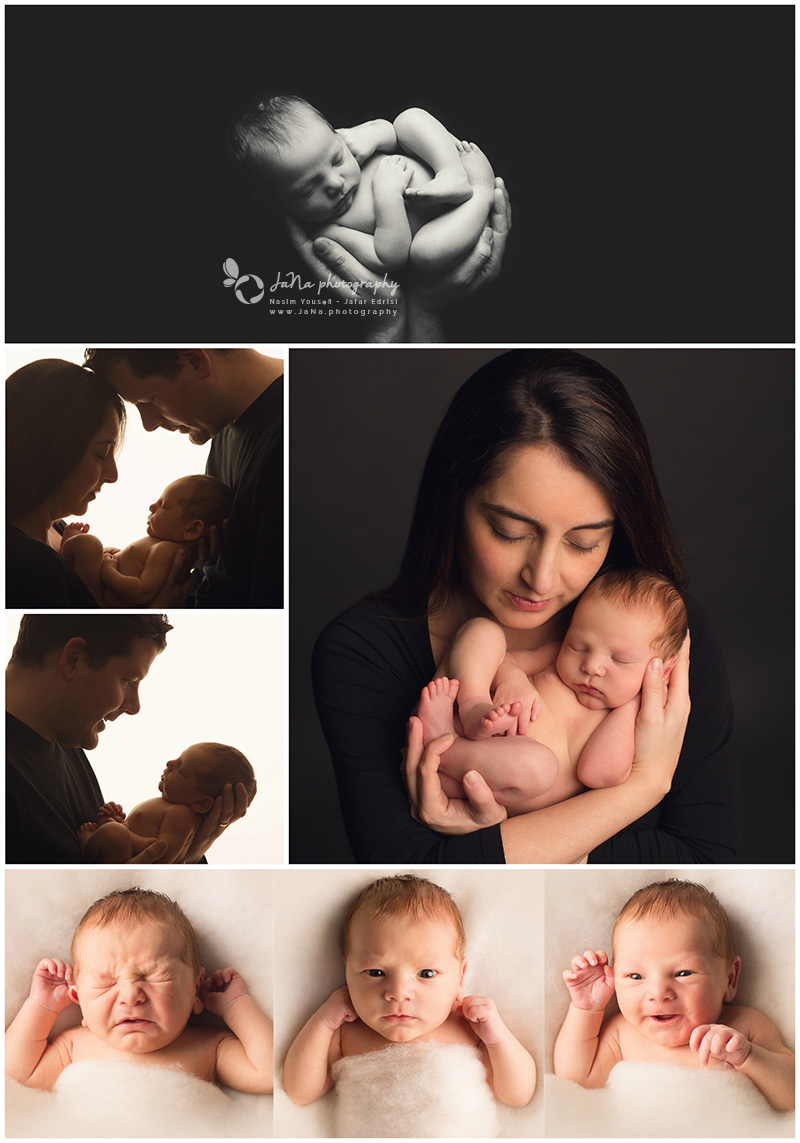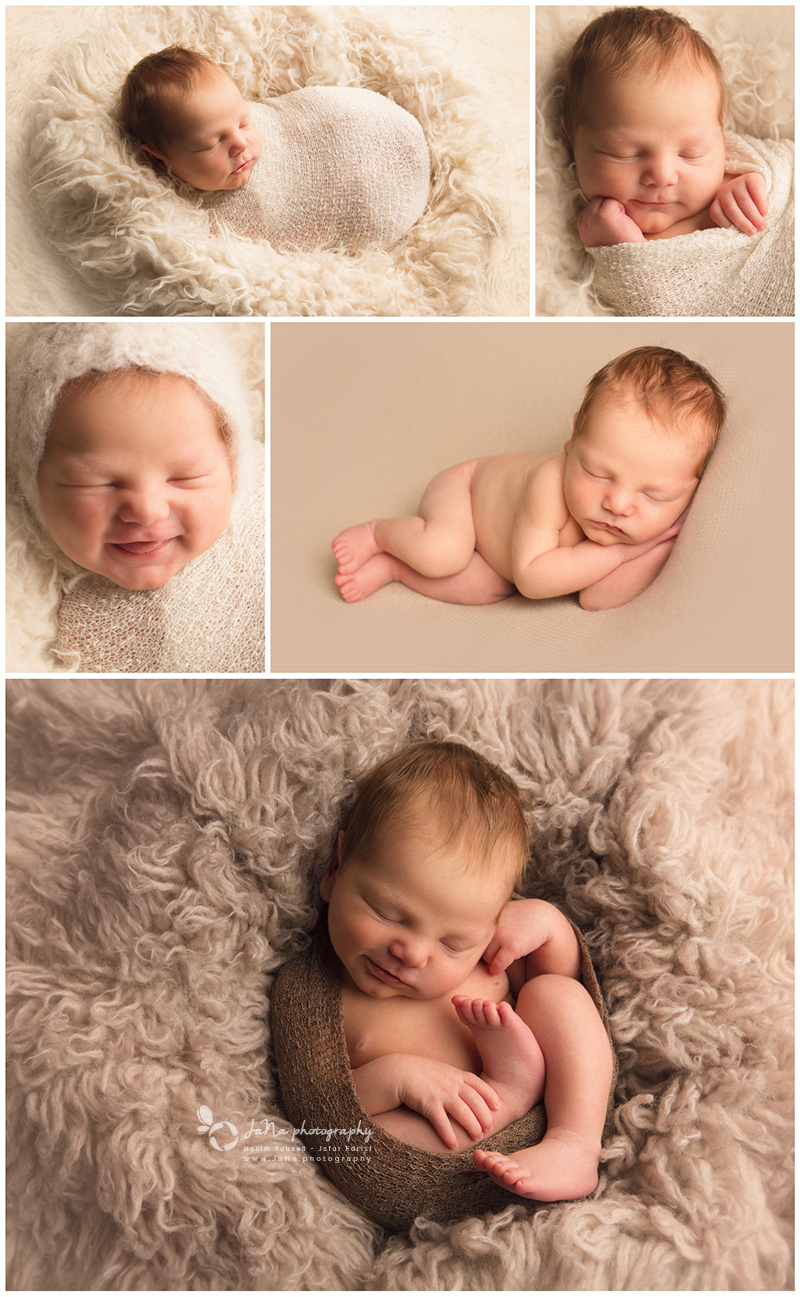 Family Shots with Your Newborn
Although most parents believe that a newborn session is only limited to photographing their baby, we always encourage the parents or even grandparents to enter the set and join the shoot. Therefore, please come to the shoot wearing neutral and solid colors — color coordinating with one another. Additionally, please bring with you an extra pair of clothes in case the baby had a little accident on set. Don't worry, accidents happen all the time, and as newborn professionals, we understand that this is part of our job. After each session, we wash all the materials that had contact with the baby's skin and we ensure utmost sanitation throughout the session. Vancouver maternity newborn photography
Why do we encourage parents stepping in? This is because this is the only time your baby is delicate and small enough to be held in the palm of your hands. This is such an intimate moment, and before you know it, your baby has grown and is going to college.
let us know if you have any question about this DIY and we will help you to have a perfect newborn photography airplane props