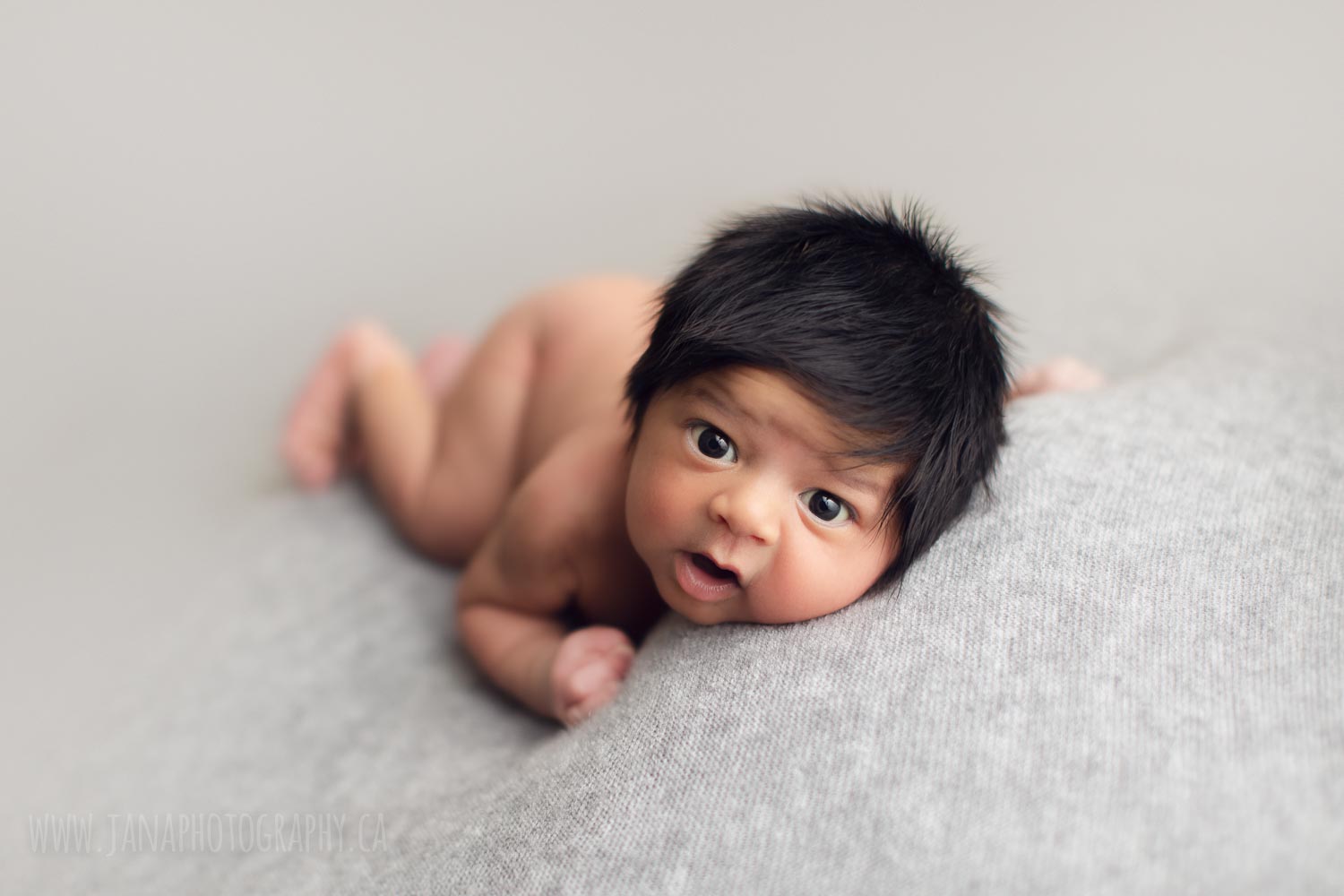 When Linda contacted us for the 4th time and ask for another photo session, we didn't expect this much cuteness at all. Another newborn photography session for their second baby and this time a lovely boy. At the very end it was the cutest baby photo that we captured in jana photography studio. 
Was it his hair? His cute expression or the concept of the caption? We don't really know, but we are so glad that everyone loved this picture. Why shouldn't we? He is indeed the cutest!
We had a great history with baby's lovely family for almost 4 years. One maternity, one cake smash, and two newborn photography sessions.  
This time they decided to included only their kids in the photos and pass on the family pictures. Due to the earlier outbreak of Covide 19 when we were still operating with precautions. It was almost the beginning of the pandemic and everywhere was officially open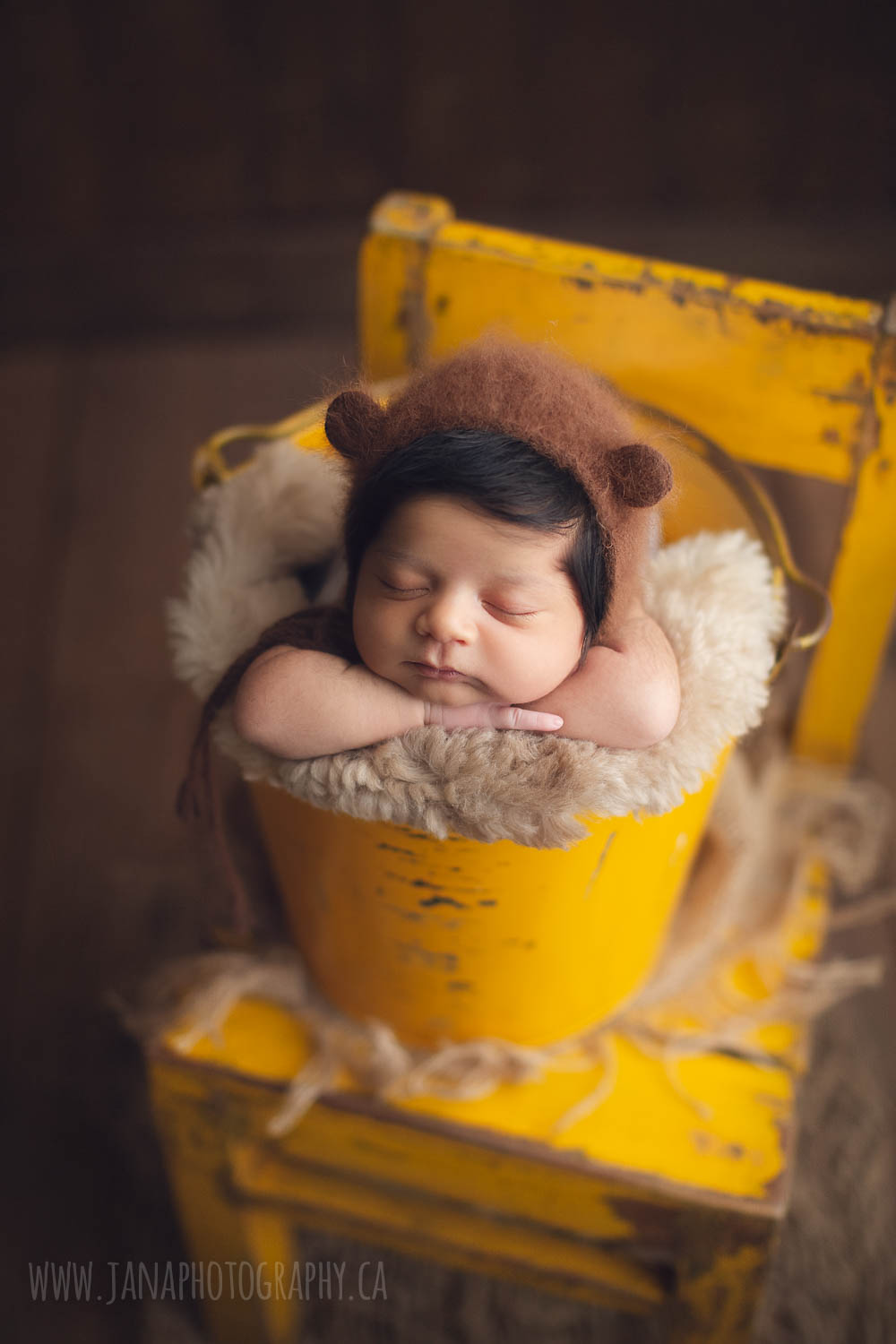 We posted the photo with caption related to Covid-19. We did not expecting this goes viral in a blink of an eye on every social media pages especially on Instagram . In less than a week more than 18K likes and thousand of sharing and reposting. Now everyone is staying home and social media is their best friend. And we think this lovely cute picture is helping them to smile and hope for the future. Eagerly watching the news for positive answers…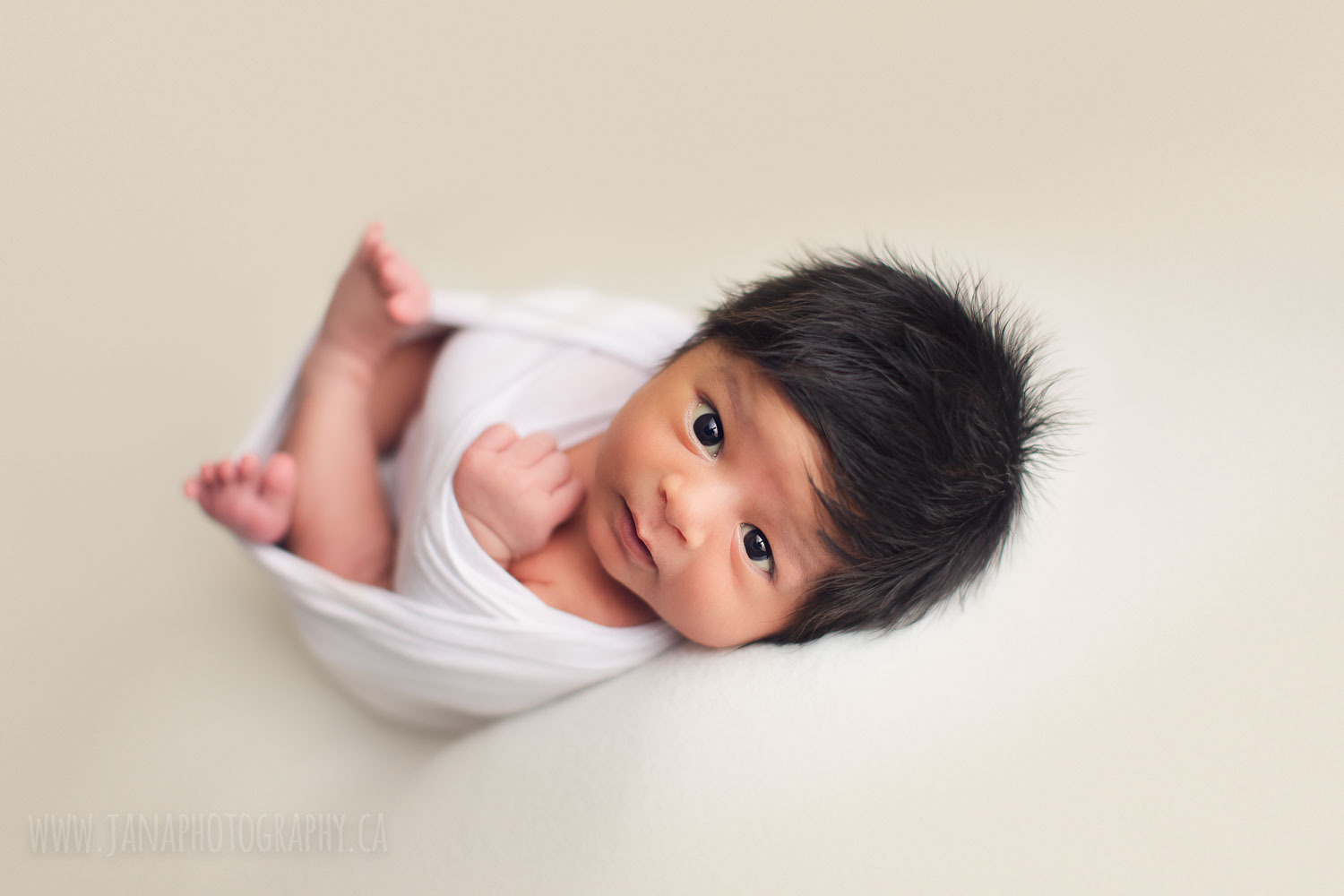 Cassian came with a lot of hair and it's not a surprise when you go and check his little sister's picture of the same age. one of the cutest baby girl that we photographed in 2018.
Like always when we have a sibling we need to be fast before they get bored and tired and start crying. Cassian did great and we were able to change some setup very fast and do sibling shots with lots of joy and smile. 
A couple of full wrap newborn poses with different color and some bucket shots. (check this blog if you like to learn how safely pose a newborn baby in a bucket).
At the very end, Cassian didn't want to go back to sleep. He was wide awake!!! We decided to do the bean bag pose with his eyes open and it was the time that beautiful picture was born. Like he knew he is going to go viral and be the cutest baby from the beginning of our photography business.
Ariana, the cutest baby girl, Cassian's sister
We did her newborn photography session in 2018 when she was only 14 days old. Like Cassian, she had lots of hair. We did so many different photos and she had the cutest expressions.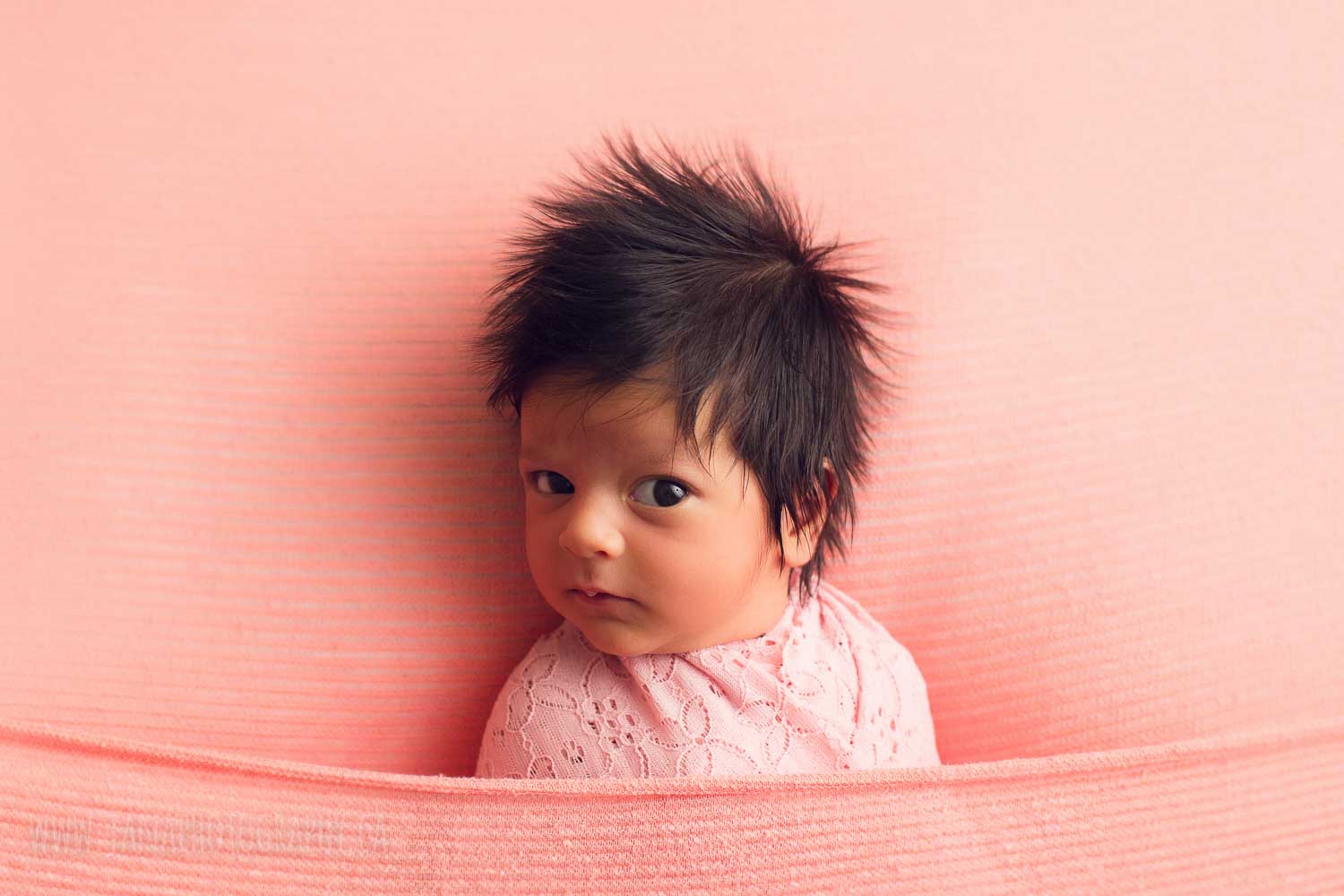 Their first maternity photography session
A professional maternity photography session is always a great start to tell your story and a great gift for your kids to see how they first looked before their arrival.
We call the maternity photos the fist pictures of your little baby. And indeed you see their existence in moms glow and the very beautiful round belly.
We provide a wide range of maternity gowns and clothing for this glamorous pictures, variety of background in fine-art colors and the final edited hand retouched photos in original color and Black & White copies. (To see our maternity photography portfolio and the most resent works check this link)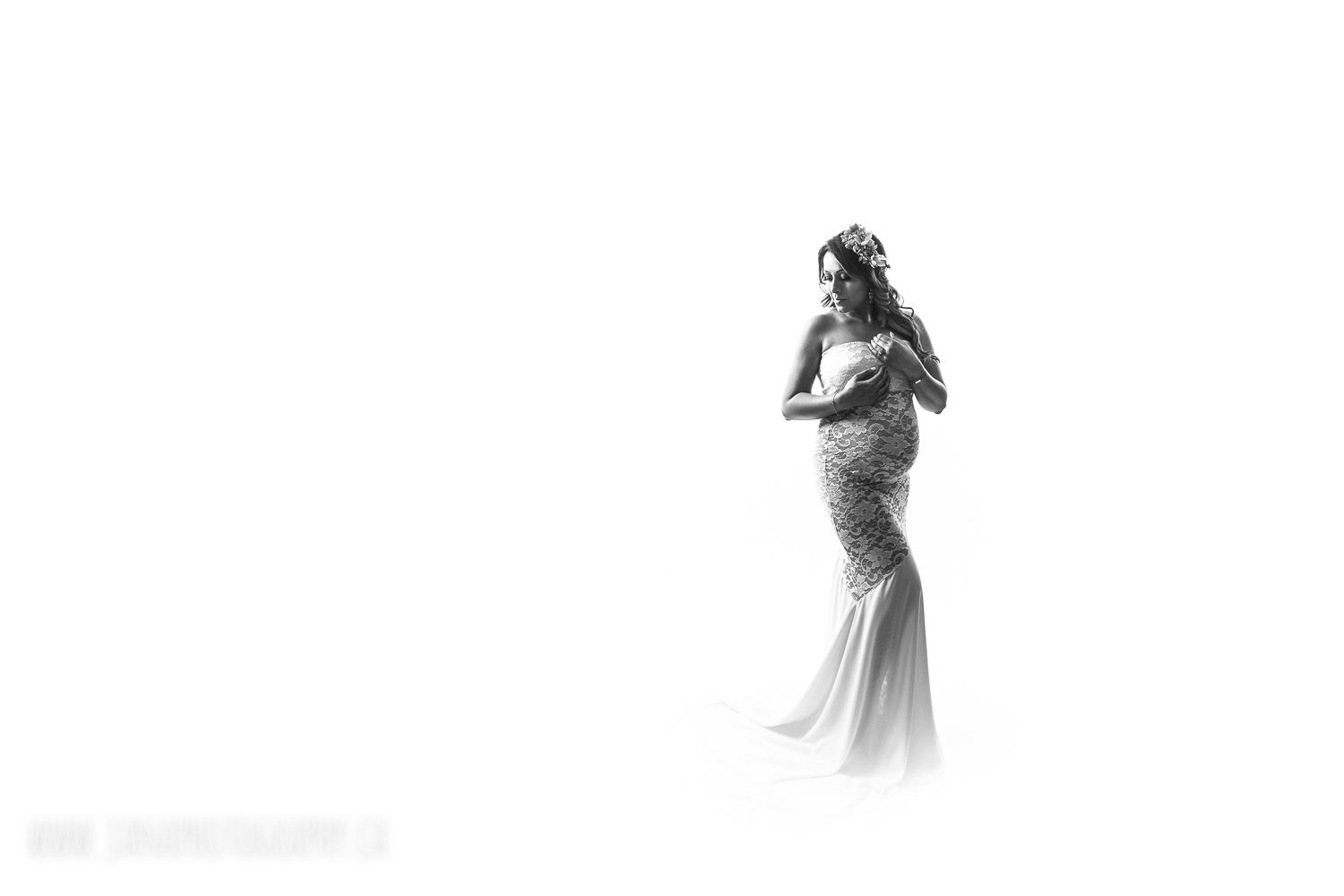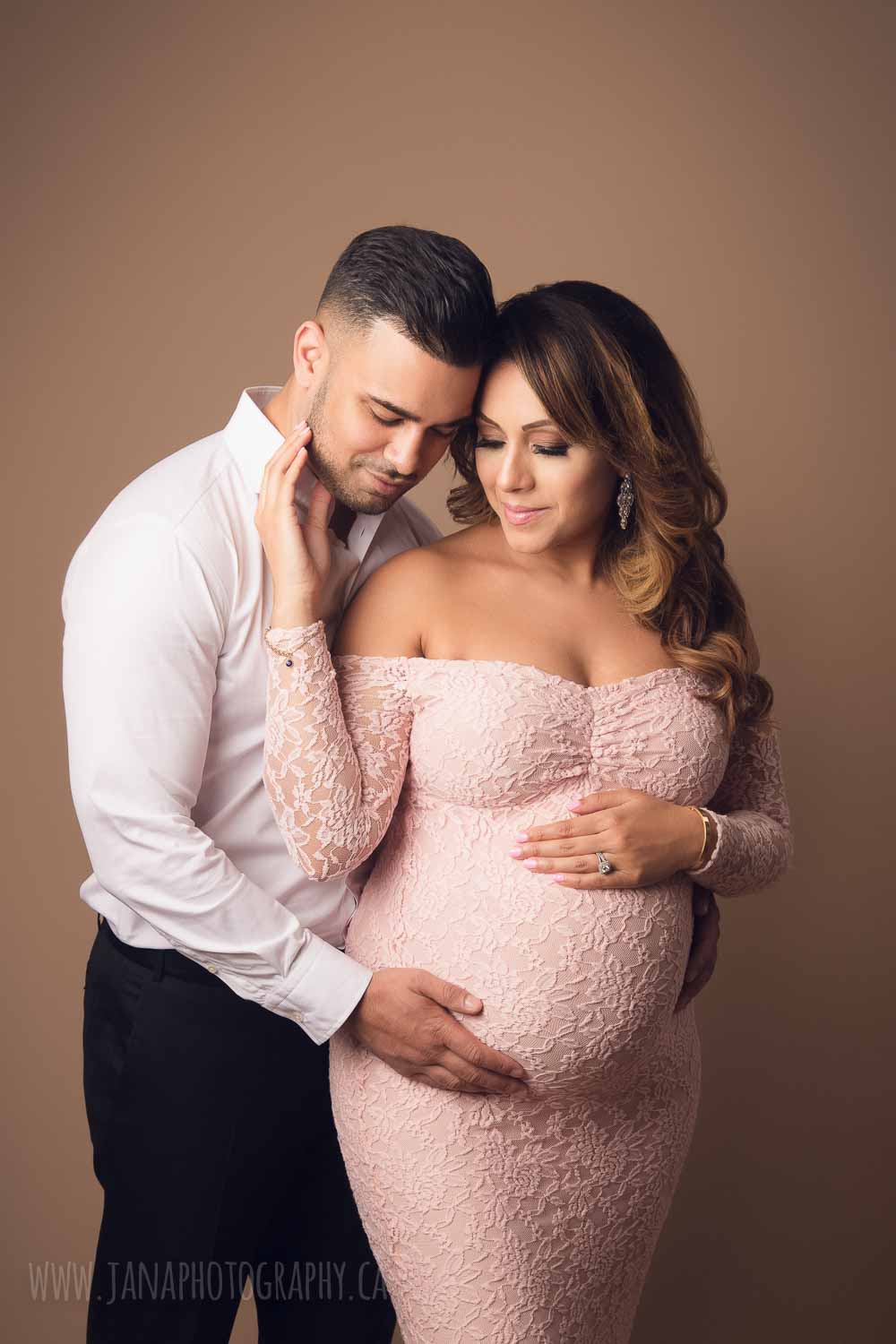 It was the story behind the cutest baby photo that we captured in Jana photography – Vancouver, BC
Let us know if you like and don't forget to share.
check our Instagram page to see recent maternity and newborn photography samples.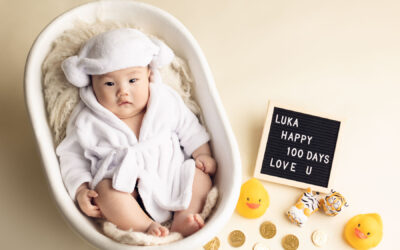 As your baby grows, capturing their milestones is essential to create cherished memories that will last a lifetime. One of these milestones is celebrating the baby's 100th day, which is a tradition in many cultures. At Jana Photography, we understand the significance...