Why bring the sibling to your newborn shoot? Vancouver newborn photographer  – sibling shot
Although most parents believe that a newborn session is only limited to photographing their baby, we always encourage shots with the baby's older brother or sister. The photo shoot is a fun bonding experience between the new siblings, and a chance to capture their difference in size in a single frame. We welcome siblings or cousins of all ages, just bring them wearing neutral and solid colors — color coordinating with one another.
Additionally, please bring with you an extra pair of clothes in case the baby had a little accident on set. Don't worry, accidents happen all the time, and as newborn professionals, we understand that this is part of our job. After each session, we wash all the materials that had contact with the baby's skin and we ensure utmost sanitation throughout the session.
Why do we love and encourage sibling shots? This is because this is the only time your baby is delicate and small enough to be held placed next to your other child. This is such an intimate moment, and before you know it, both of them are going college.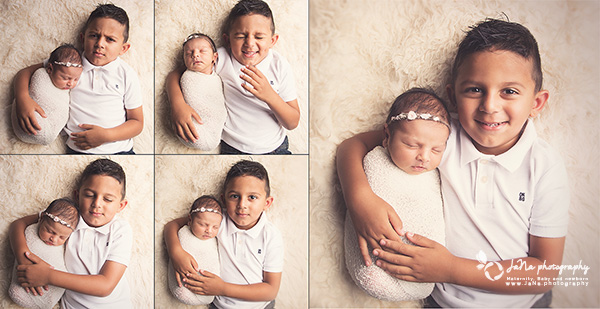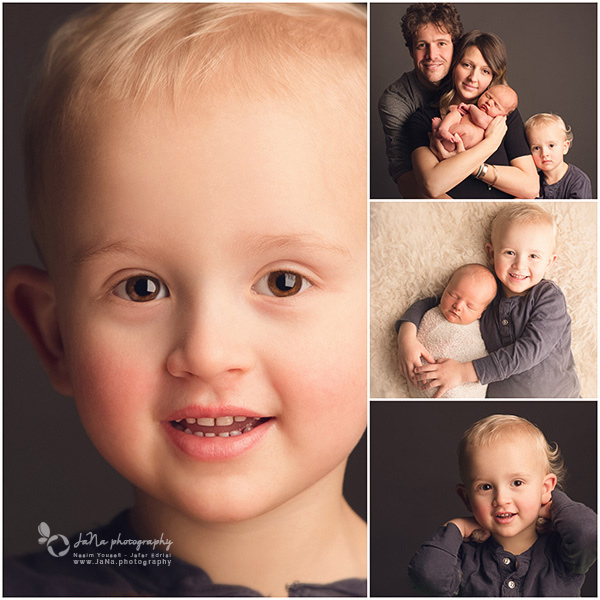 Why do siblings love the newborn shoot? Vancouver newborn photographer  – sibling shot
Siblings are in joy to be with the new baby who's here to play with them and entertain them for the rest of their childhood. When 4-year-old Emily, came with her little week-old sister, she spent the entire shoot smiling and giggling. Emily had waited a very long time for little sister, asking her mommy and daddy when she's going to arrive every single day. When we started with the newborn, feeding her and putting her to sleep, Emily joyfully played in our waiting room (insert link) and blew bubbles with my assistant. When it was her time to join, she slipped into a beautiful frock and gave us beautiful poses on set.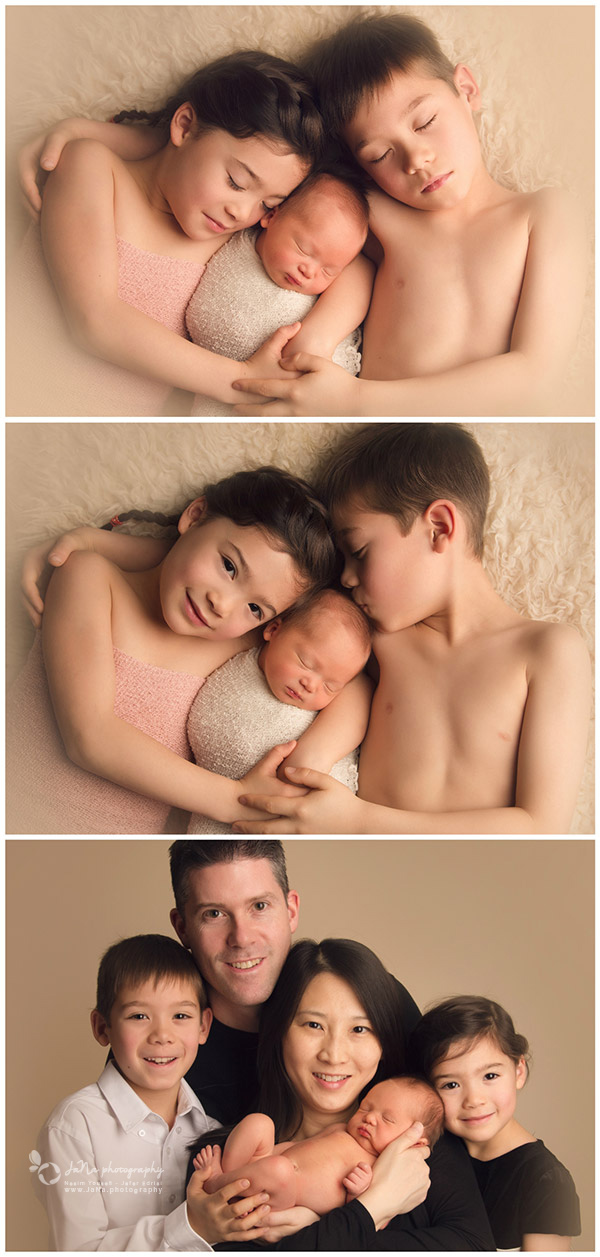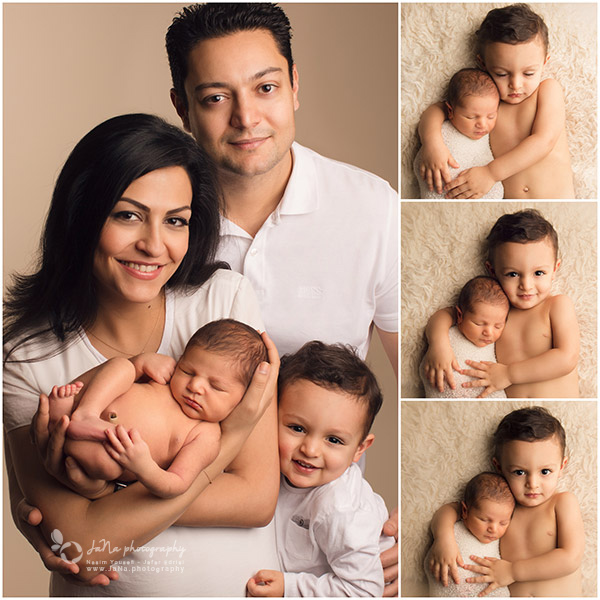 The Family Shot: Bringing everyone in 
When we're wrapping up the newborn session, we ask the parents to step in for a quick family shot. So don't forget to wear solid and neutral colors (we love beige and gray for best color results). This is the first time where the members pose together as one family, and we would like to be there to share this moment with you. You can see some of our samples below. Our clients find the photo session as an overall heartwarming experience; In the words mother Christina: "Rayna is extremely happy on set, her smile brightens our day and fills our heart."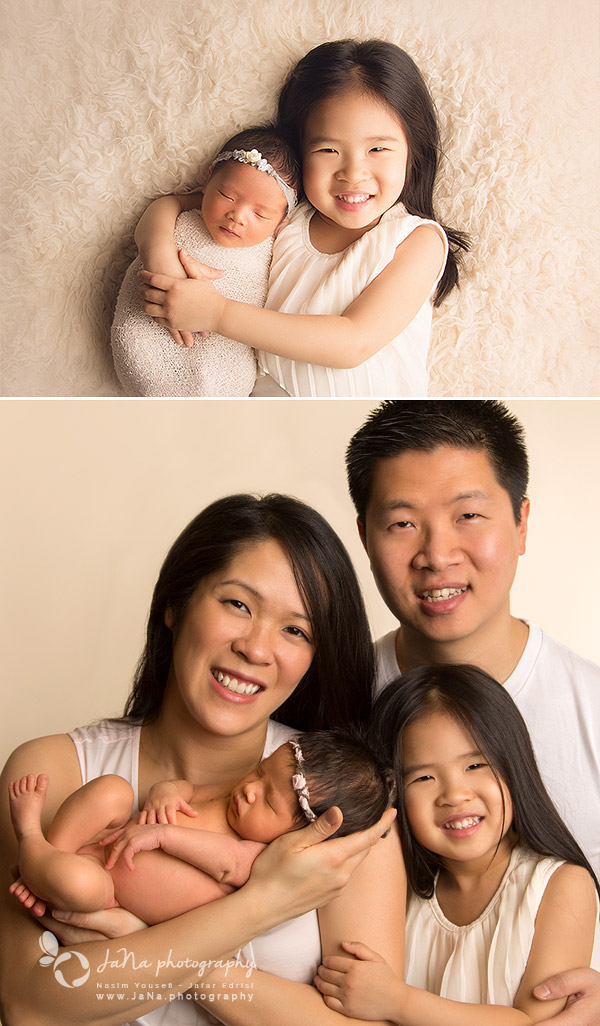 ---
---

---
---
Looking for a Vancouver newborn photographer for your family and like the pictures on this blog post? Contact Jafar Edrisi and Nasim Yousefi in JaNa Photography who provide premier and professional quality portraits of maternity, baby, kids and newborns.
World travelers
and international award winners in portrait photography are honored to be chosen as your family photographers. JaNa Photography service in
Vancouver BC
,
Surrey BC
,
Burnaby BC
,
Coquitlam BC
,
Richmond BC
, North Vancouver BC, West Vancouver BC, New Westminster BC, White Rock BC, Langley BC, Delta BC, Fraser Valley BC, Abbotsford BC and all Lower Mainland area.