Today's newborn photography tips and tutorials are for both parents and professional photographers. Topics are tips for photographing your own newborn at home with natural light (DIY).
You don't need to have a professional camera or studio lighting. Just your cellphone and bedroom with a small window and natural light will work. This blog is created and puplished by Jana photography, Vancouver BC. 
1-Find the best place at home
To begin with, we need a room with good natural light. Your bedroom can be a good option as a location. 
Tips
If it's very sunny day and you have a sharp light , you can defuse it with some fabrics or curtains. This will help you to balance the exposure and have less contrast on baby's face.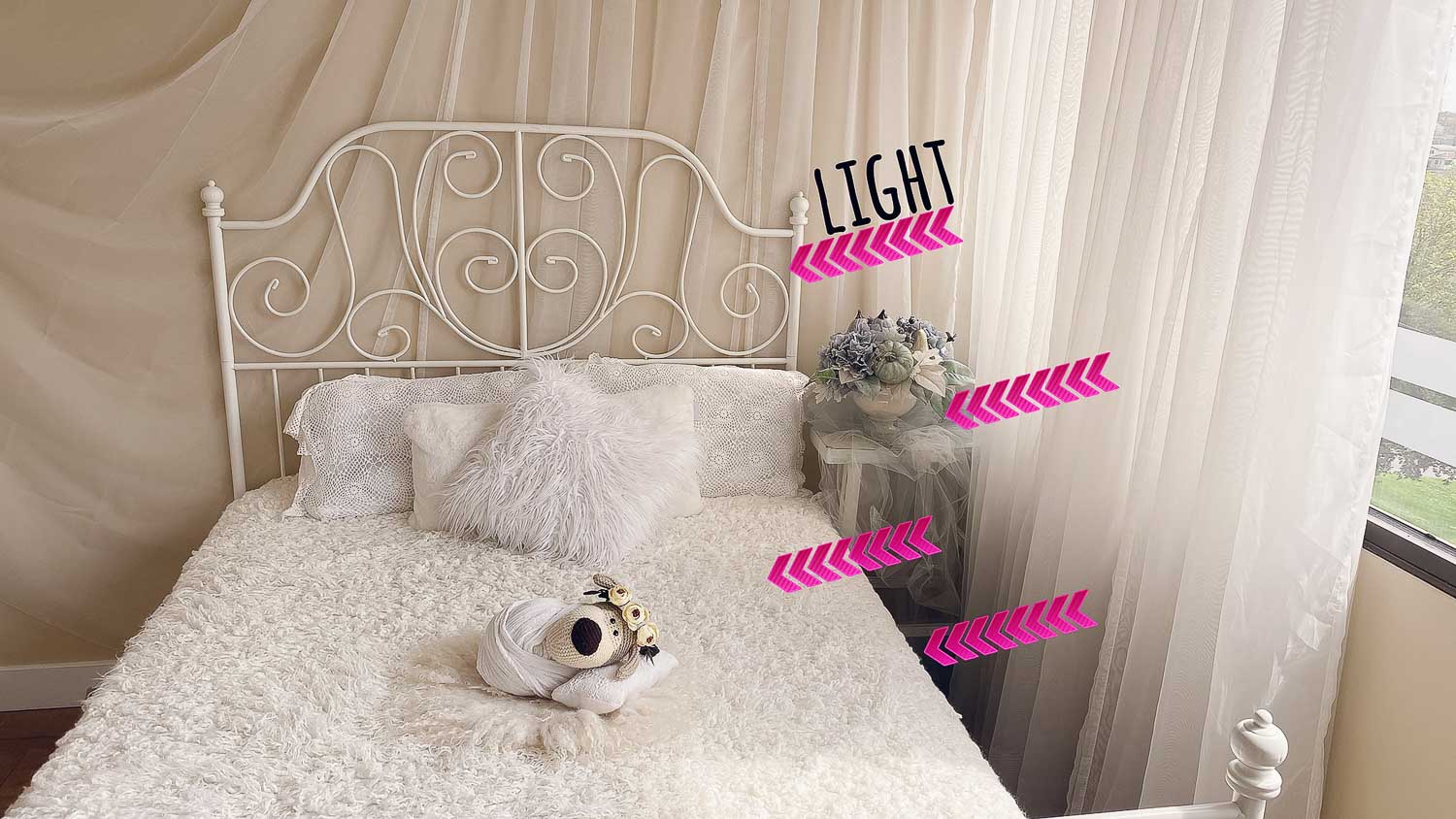 2- Prepare some props
You need some small size towels.
A small fur or rug. if you don't have it a knitted scarf or nice fabric would also work.
A small pillow or cushion would be nice to have.
Finally, a long scarf or cheesecloth to wrap and swaddle the baby.  The fabric needs to be around a meter long.
newborn baby boy with dog – natural light
3- Learn some wrapping technic
Now it's time to wrap the baby. First, cross the baby's hand and legs gently and covering them with the shorter side of the fabric. Now cover the baby's other hand with the other side of the fabric and continue wrapping.
Simple swaddling would be great if you are more comfortable with it.
4- Pose your newborn baby safely
Add the towels underneath your fur or mid-layer. A couple of for head and some foe back support.
You can adjust the pillow and towel to get the most comfortable and safe position for your newborn.  
Now it's time to add more props like a cute headband or hat.
5- Camera and light angel
The most important key in photography is the angel of light and camera. As you see in the picture, the light is coming through the window on the side. The best angel to shoot is from the front. Have a baby's body and face in the major part of your frame and show just a little bit of the background. 
Don't shoot from under the chin.
Let's see more sample of our maternity, baby and newborn photography in the same room and same lighting.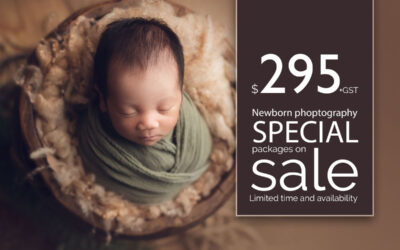 Newborn photography special packageExciting News!We've just moved to our new commercial/retail store at 2465 Kingsway, Vancouver, and to celebrate, we're thrilled to introduce a special and affordable newborn photography package. Package Details: Cost: $295+GST Time:...