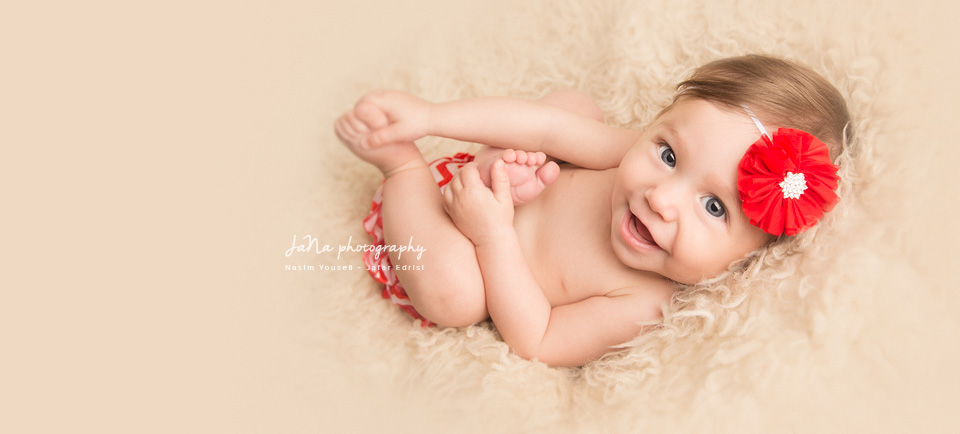 Baby Photographer, Vancouver: 6 months to 9 months: Little Studio Sitters
As family and baby photographers in Vancouver, we always recommend recording every stage of your baby's growth. Today, we want to tell you about one of the best stages of photographing your loved one: 6 months – 9 months. If you already photographed your baby during the first few weeks, you will know how delicate and soft the pictures turn out to be. However, if you missed photographing your newborn, don't worry! By the 6th month, your baby has grown into a cute photogenic giggle-bug who's ready to be a star in our studio. You still have time to capture your bundle of joy!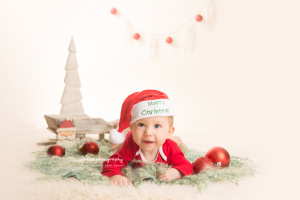 Why is this Time so Important?
Babies between ages 6 months to 9 months are extremely fun to work with because they're at their playful stage. They are excited about everything, and gaze at the world with curiosity — At every stage during this short period of the time, they show unique special behaviour and character. These memorable moments need to be preserved as they are absolutely unrepeatable. They are also able to sit up straight and hold their necks up, which makes a big difference when we're trying to model them on set. Do you have an energetic baby? Are you worried that he or she won't sit still? Don't worry since no matter how much the baby twists and turns, our photographic tactics ensure great photos in the end. Months 6 to 9 are extremely precious because most babies during this time want to laugh, giggle, and send a wave of positivity throughout our studio.
---
---
On Set: What to Expect?
For your baby photography session expect to bring good humor and laughter because the whole studio is going to be in giggles as we play along with your child. After selecting outfits, and adjusting props on set, your baby looks ready for the delicately handcrafted backdrop. During the shoot, we use finger puppets, bubble makers, toys and peak-a-boo games to get the baby's 100% attention on set. Additionally, we guarantee the utmost safety for your child, making sure your baby is comfortable and safe with our props and bedding. We take great pride in crafting our own set: dying our fabrics and synthetic furs with natural and organic coloring.  Once, you come and experience this shoot for yourself, you will see the kind of energy we bring on set. Your baby will love this fun experience, and in return, will give us the best s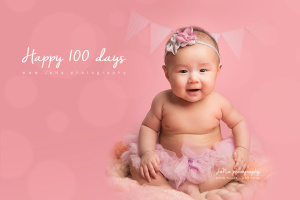 miles. This happy memory becomes yours to keep and cherish forever.
The Photos: Memories to Leave with
Your family's joy is our family's joy. We love being a part of this process, and capturing little lives that grow to become individuals of their own. This is gonna be one of the best stages of the first year journey. Booking a photo session with us is not something you check off your to-do list, but rather a life event, a screenshot of a precious moment in time, holding all your dear ones in one frame. These moments pass faster than we know it; contact us for a quote today.
---
---