Whether you are a baby or a newborn photographer, posing pillows will be your best friend in posing the newborn and providing support.
Do you want to know the secret to our setting? We will be talking about How to use & make newborn photography posing pillows. 
you will need to have a set of different sizes of pillows by your side
These pillows are also used for a little older baby between 3 to 6 months old. During photo shoots it will not be comfortable for them to sit and pose against hard surfaces so with these pillows you can provide them with the best comfort by placing them under the head, around the neck, and simply all around their body. These pillows as well as the support lets us take the beautiful pictures without the baby moving much.
Now we are going to talk about the size of these pillows and let me tell you that there is no standard size, and you will need to have a set of different sizes by your side.
The largest one is 25cm*12cm and the sizes go down 1cm*1cm as the pillow gets smaller. Which the smallest one is 13cm*4cm. You can easily make and fill them yourself with cotton, sponge or anything you find useful and handy.
If you choose to make one from scratch, I suggest you choose a stretchy fabric that has textures. Stretchy fabrics when filled with the fiber gives a better shape to the pillow, and the textures help with friction resulting in pillows not constantly sliding over each other.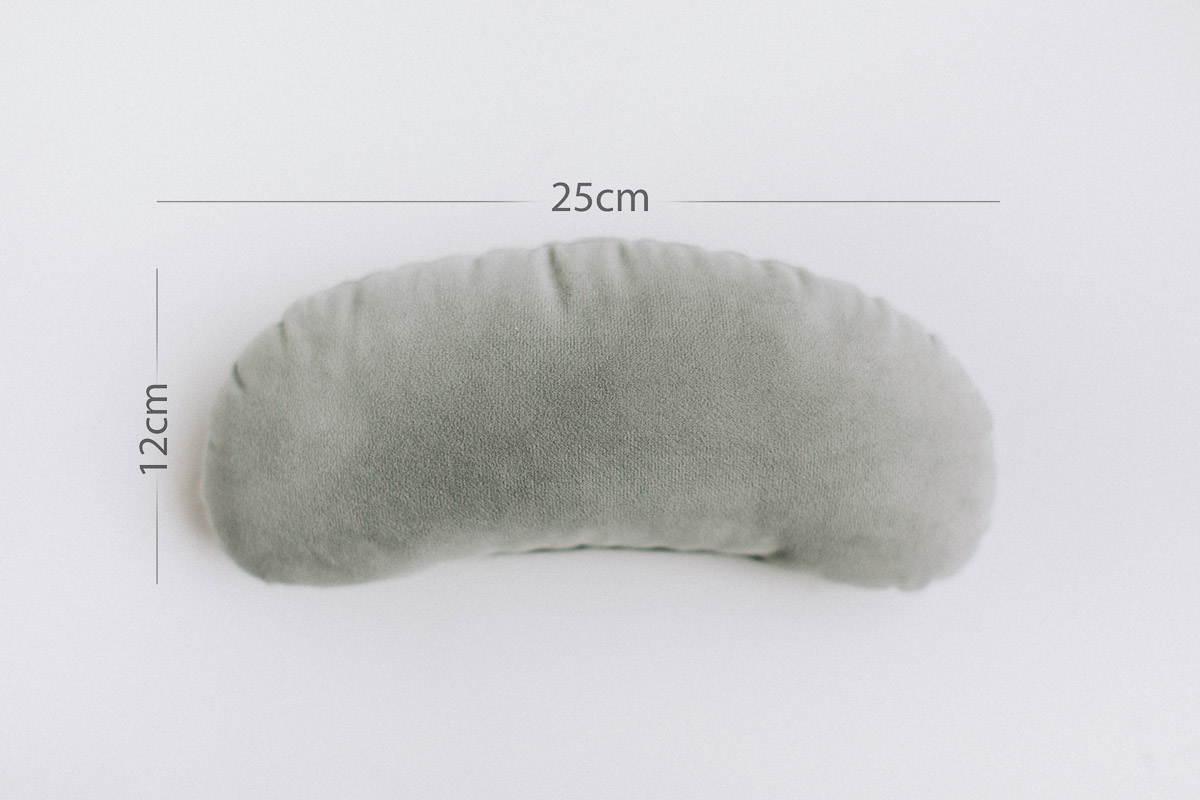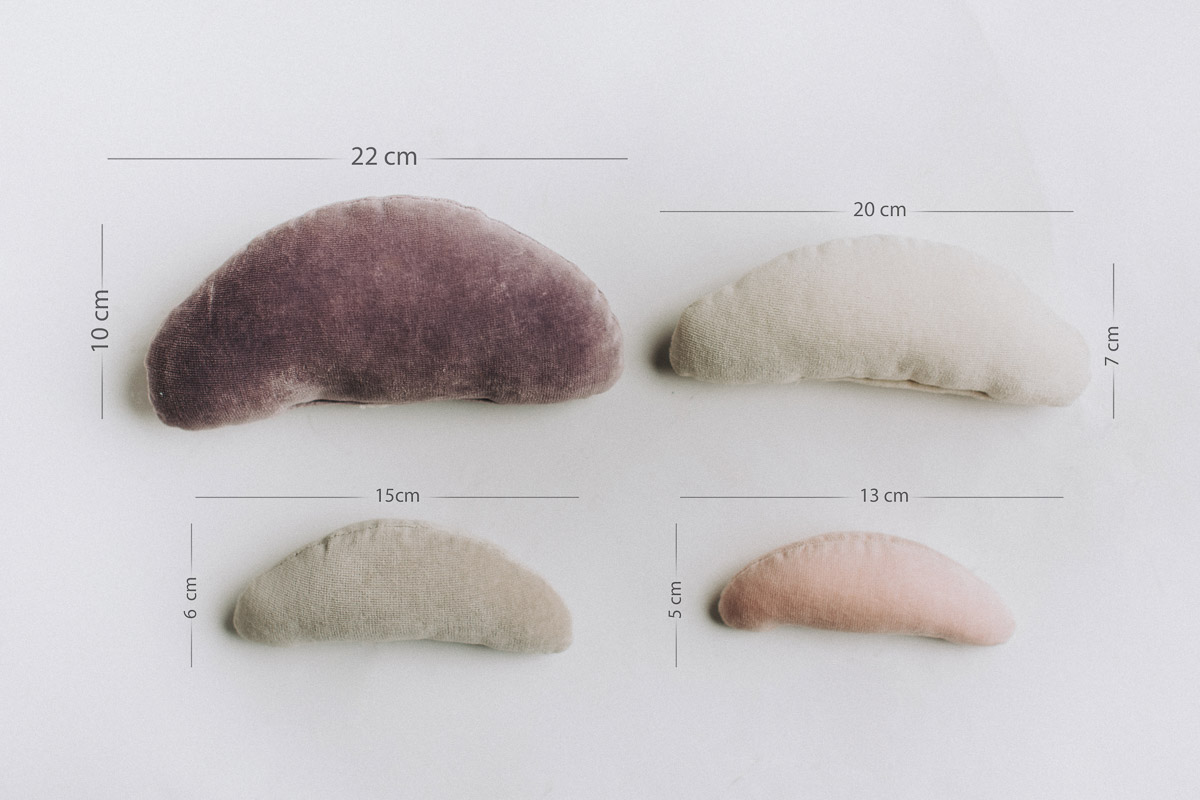 How to use and make newborn photography posing pillows
recommendation
Another important thing is while you either want to buy or make one yourself is the choice of color.
I recommend choosing colors that are light, neutral, and go with your general sets and decorations. Bright colors are very hard to hide even under a fabric or even as the baby moves, it might expose a small section of the pillow, which in this case you will have to spend so much time editing it out.
Another tip about making pillows yourself is that if you have a complete set of fiber filled pillows, I suggest to also have some filled rice or grains. This helps you to form the pillows however you need them. You can fold, stack, and turn them into any shape. The difference between these two types of pillows is that the fiber one as push against it, it pops back up but the other one forms and curves the shape you want it to. You can easily use one of each stacked up to give the baby the best support in the pictures.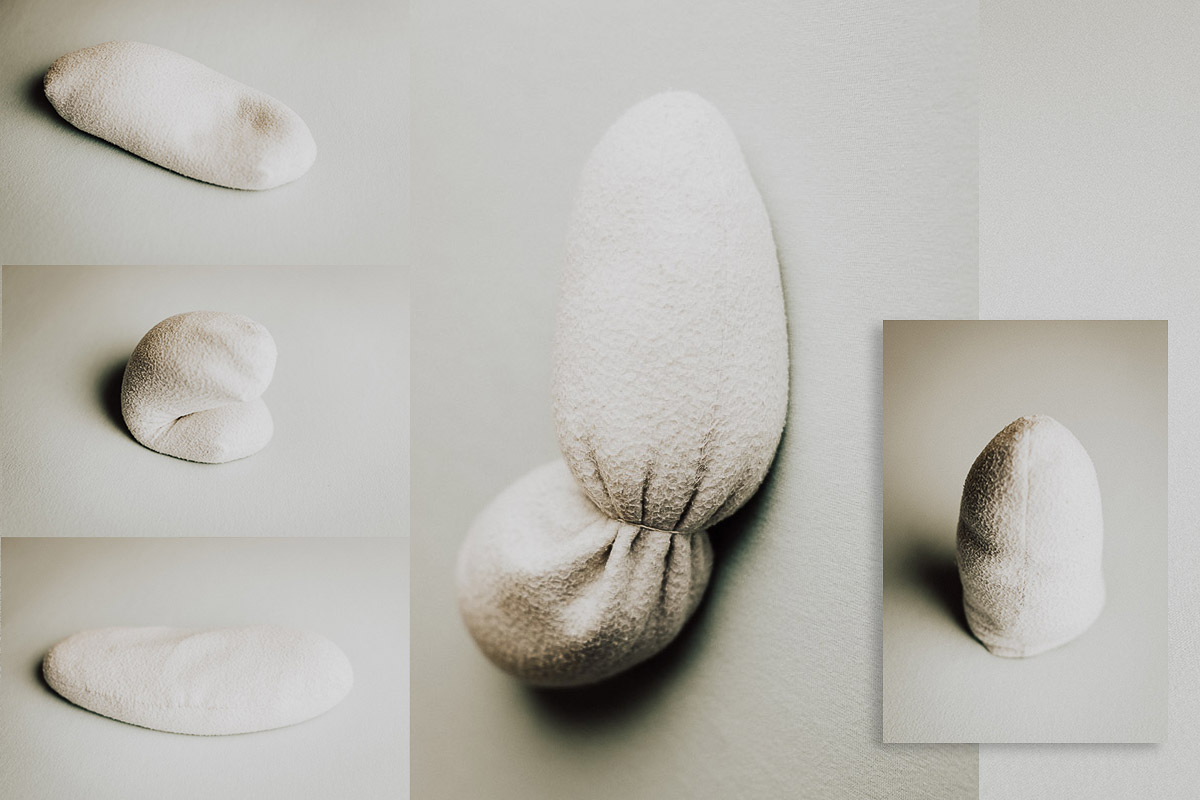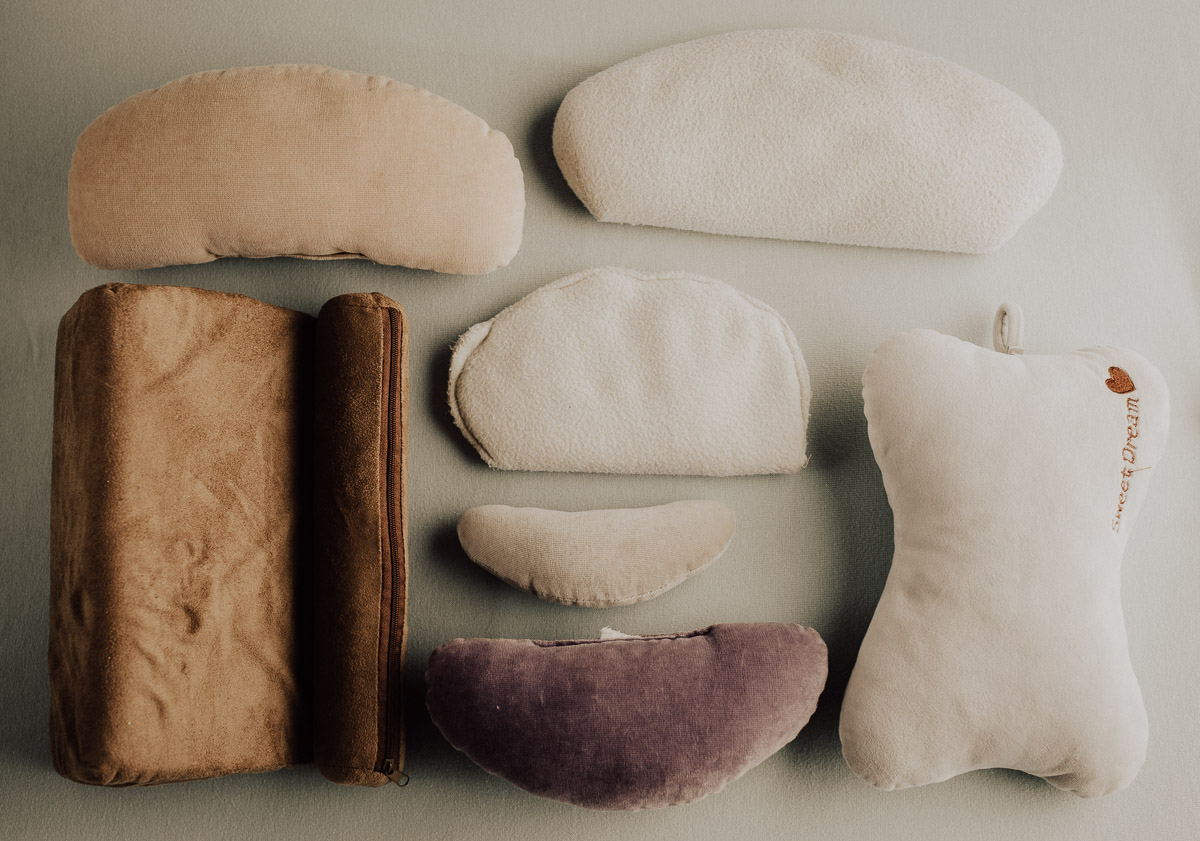 Creativity and Needs!
At the end it all comes back to your creativity and needs, if none of these work for you, you can easily find useful pillows in the stores for fair prices. One of the examples are these pillows used in the driver's car seats. They are so affordable compared to the other pillows and used in 90% of my pictures.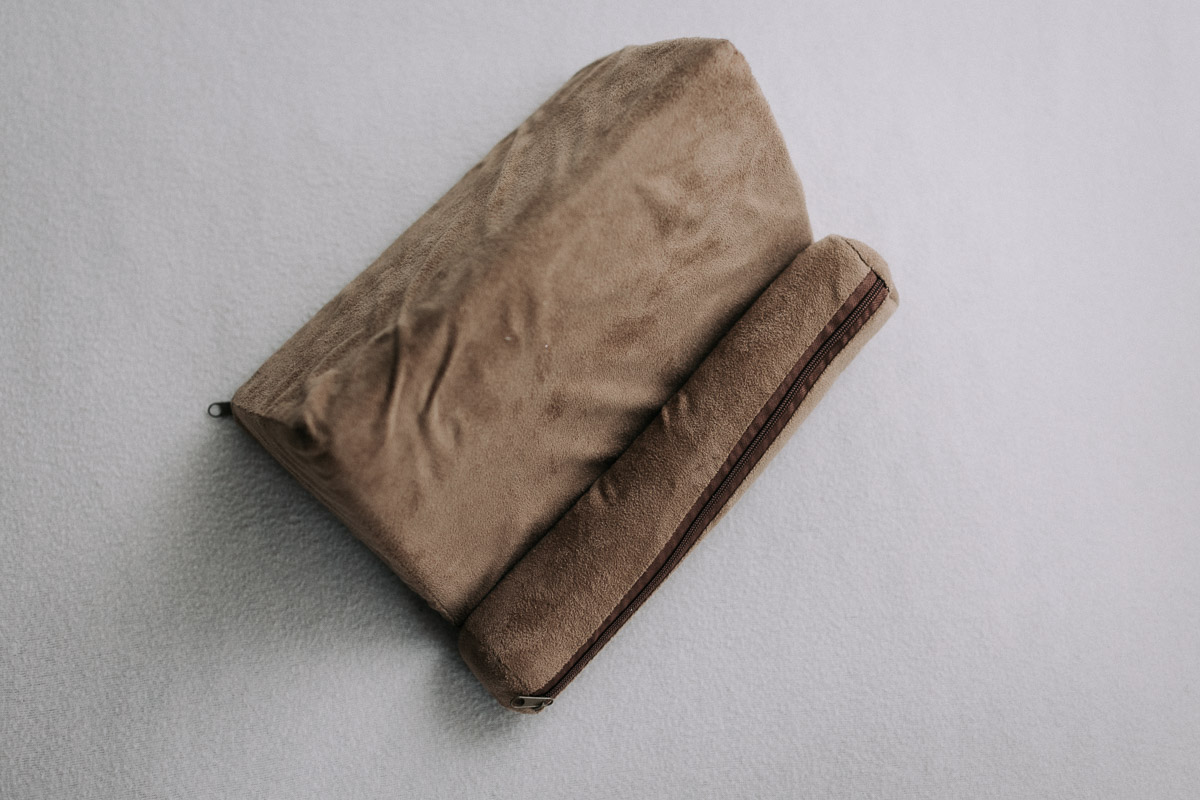 Finally, the pillows that we have used at least once in our life, which is the travel pillows. These pillows are best used for the potato sack position as the baby is supported all around.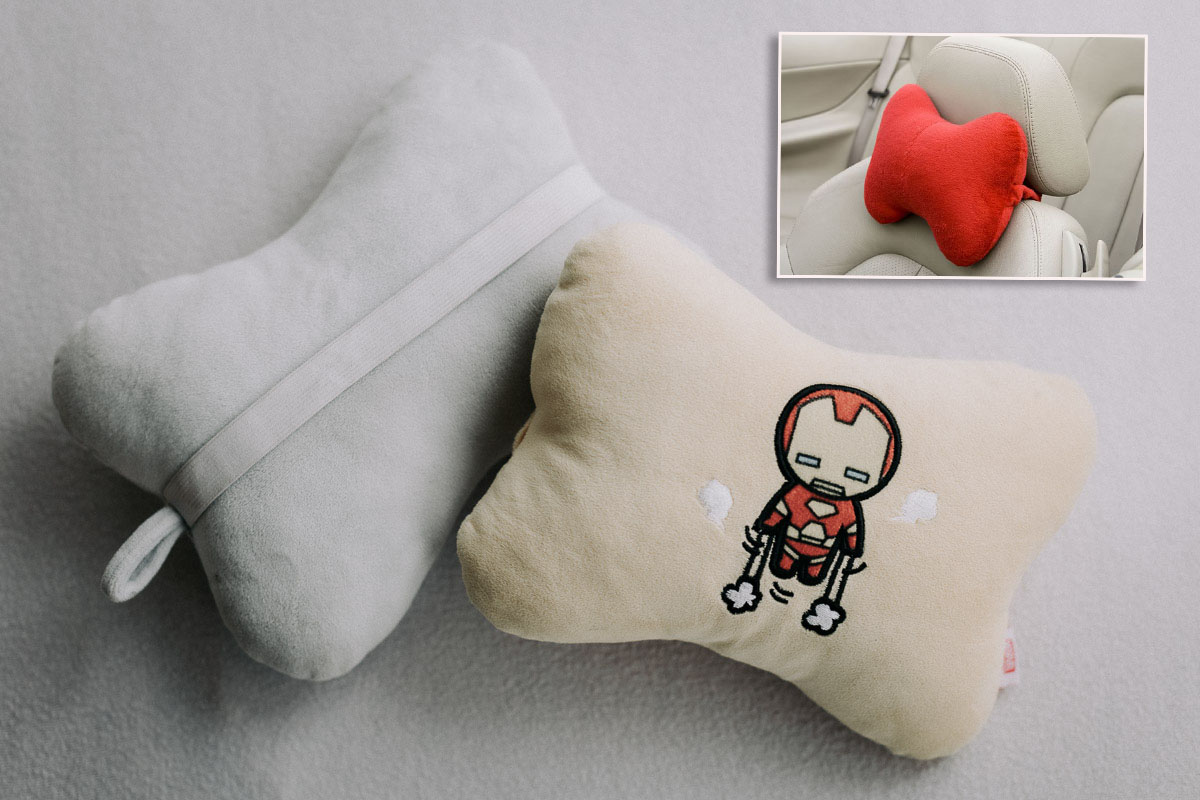 Another example is a triangular shaped pillow I found in a Japanese store by accident. The cover is removable that makes it easy if you needed to wash them anytime. This triangular pillow is used in my bucket shots mostly.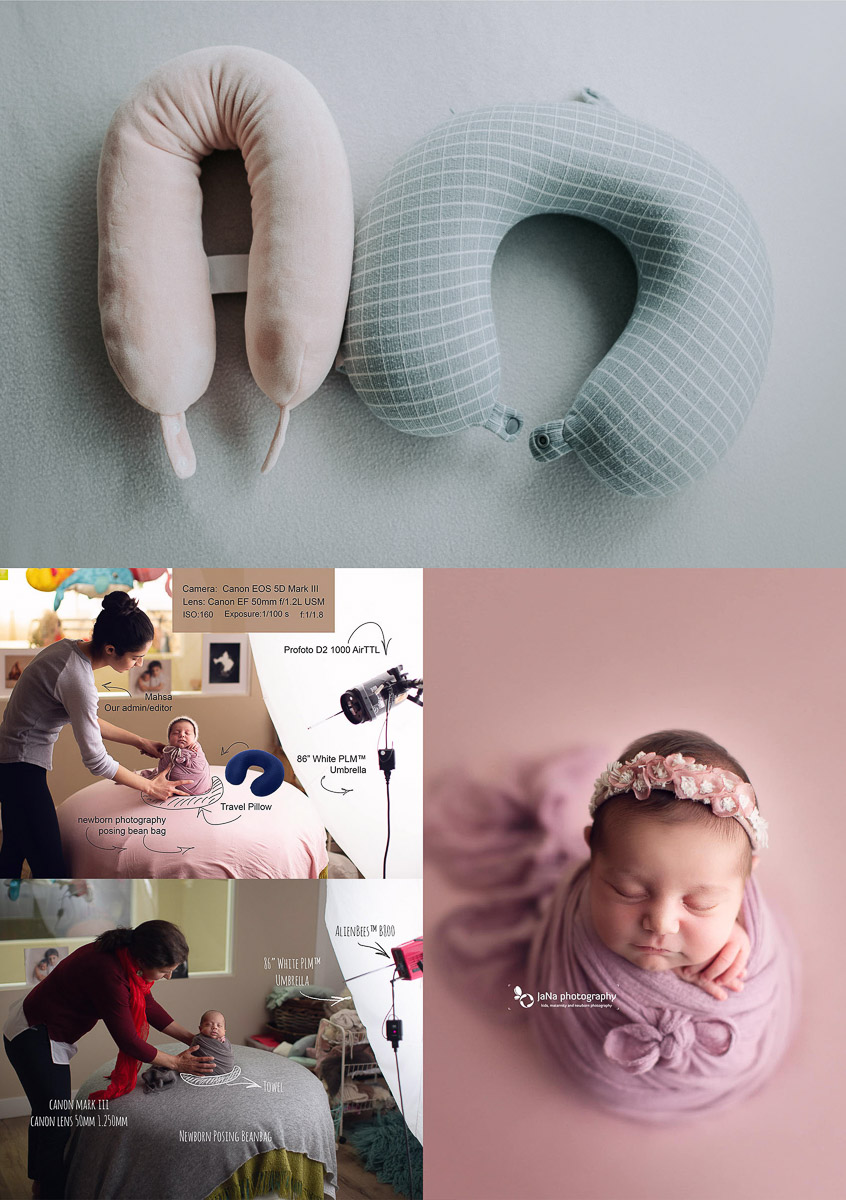 Towels are the best!!!
But again, if none of these worked for you do not worry because towels can be used either instead of the pillows or you can use both. You should have different sizes of pillows and by simply rolling them you can make an alternative for the pillows. It is still good to have them handy when you have all the pillows because towels can be used when you just enough support and lift for the babies by sliding all or a small section of them underneath the pillows depending on the baby's size. I hope these information were useful for you and help you to get beautiful pictures.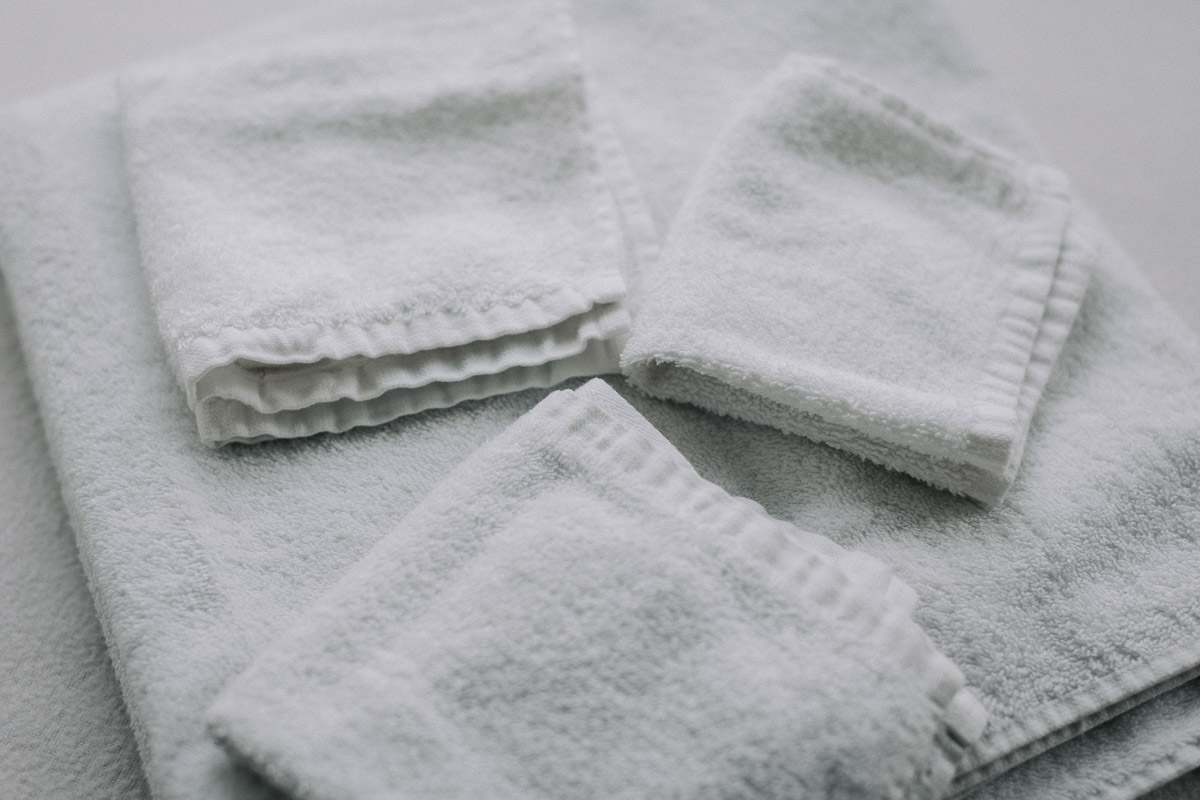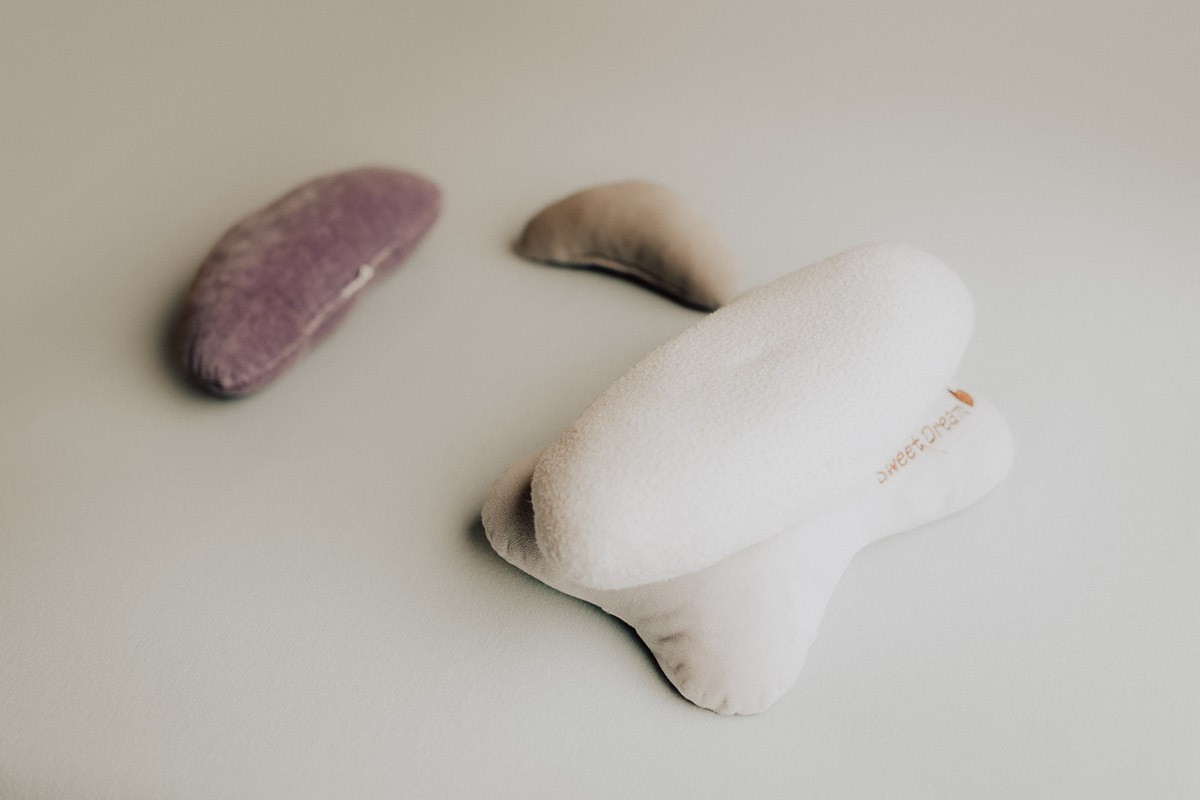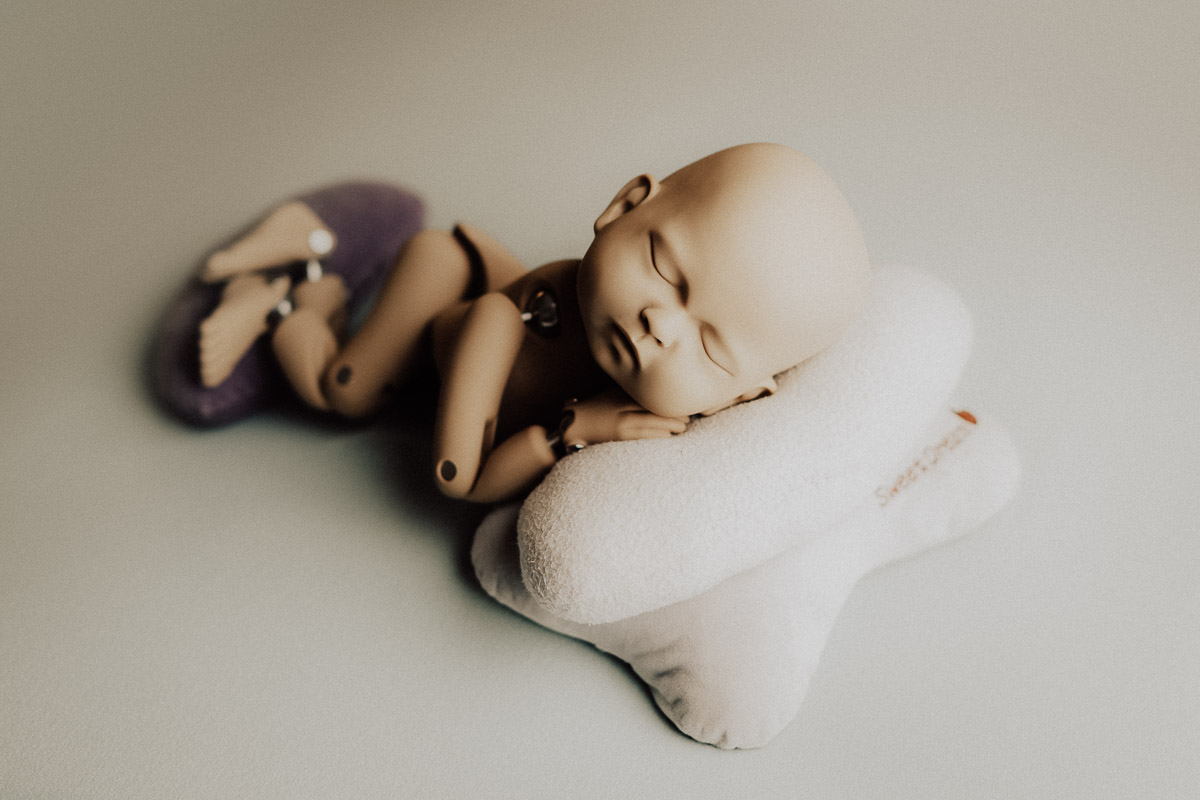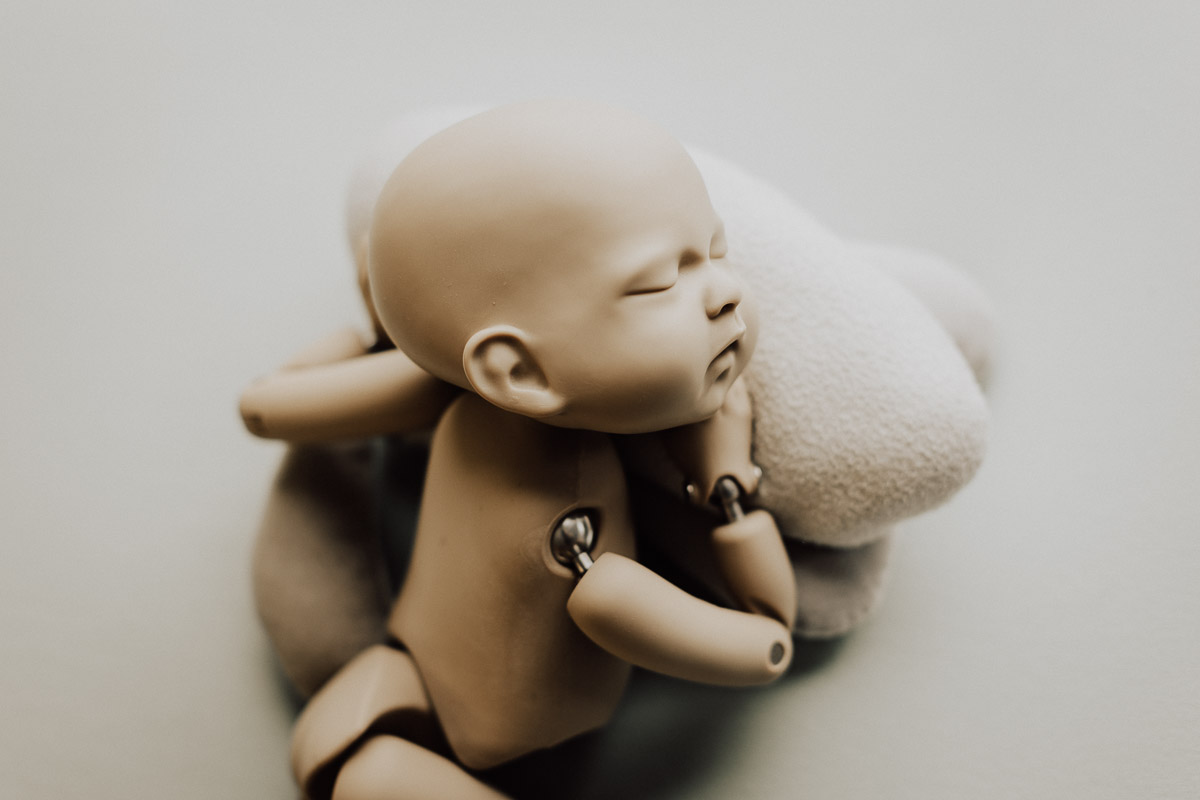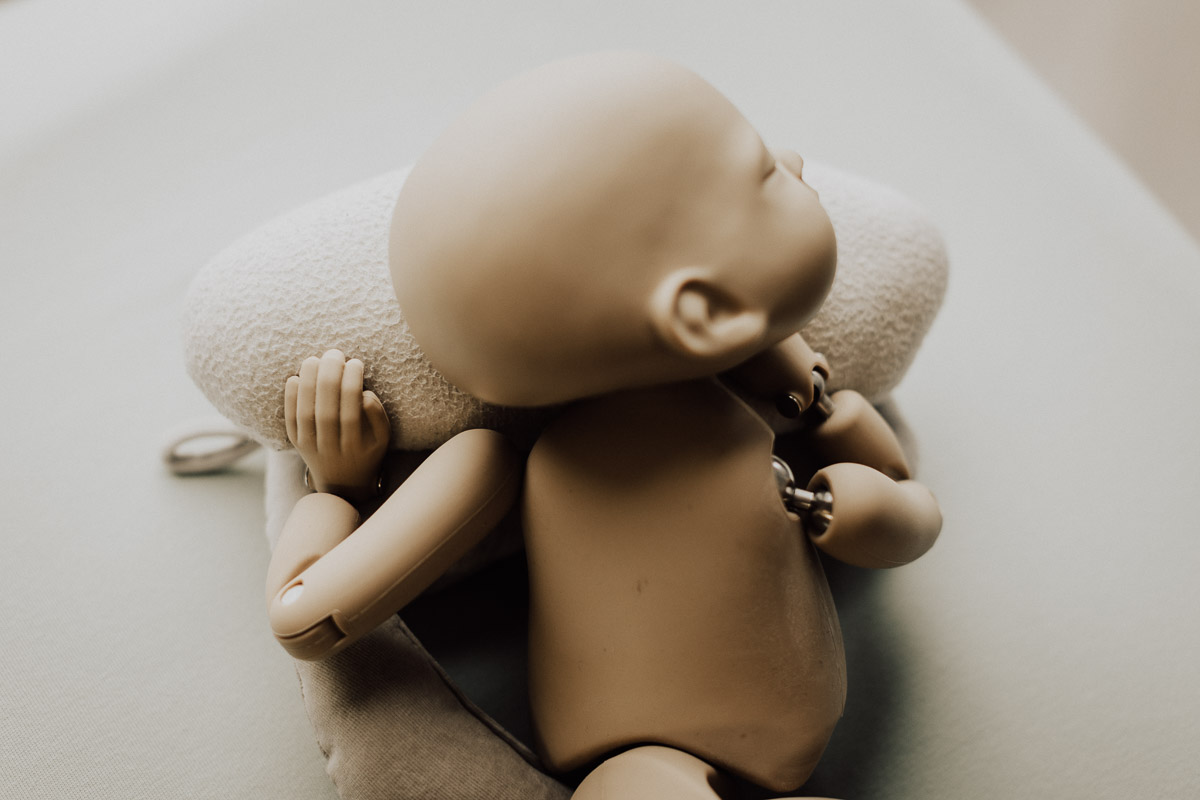 Please check our Instagram page to see recent photos.
📢 Exciting News: Our Photography Studio's New Home! 📸✨ We're thrilled to share some big news with all of you! Jana Photography has officially moved to a brand-new location at 2465 Kingsway, Vancouver, BC. Our studio now boasts a prime spot on the first floor, in a...
© Jana newborn photography | Vancouver, BC
Award-winning professional photography studio. Specialized in maternity, baby, and newborn photography. Serving Vancouver, North Vancouver, Burnaby, Surrey, Coquitlam BC.