If you are wondering how to make a newborn baby smile during a photography session, this blog will help you.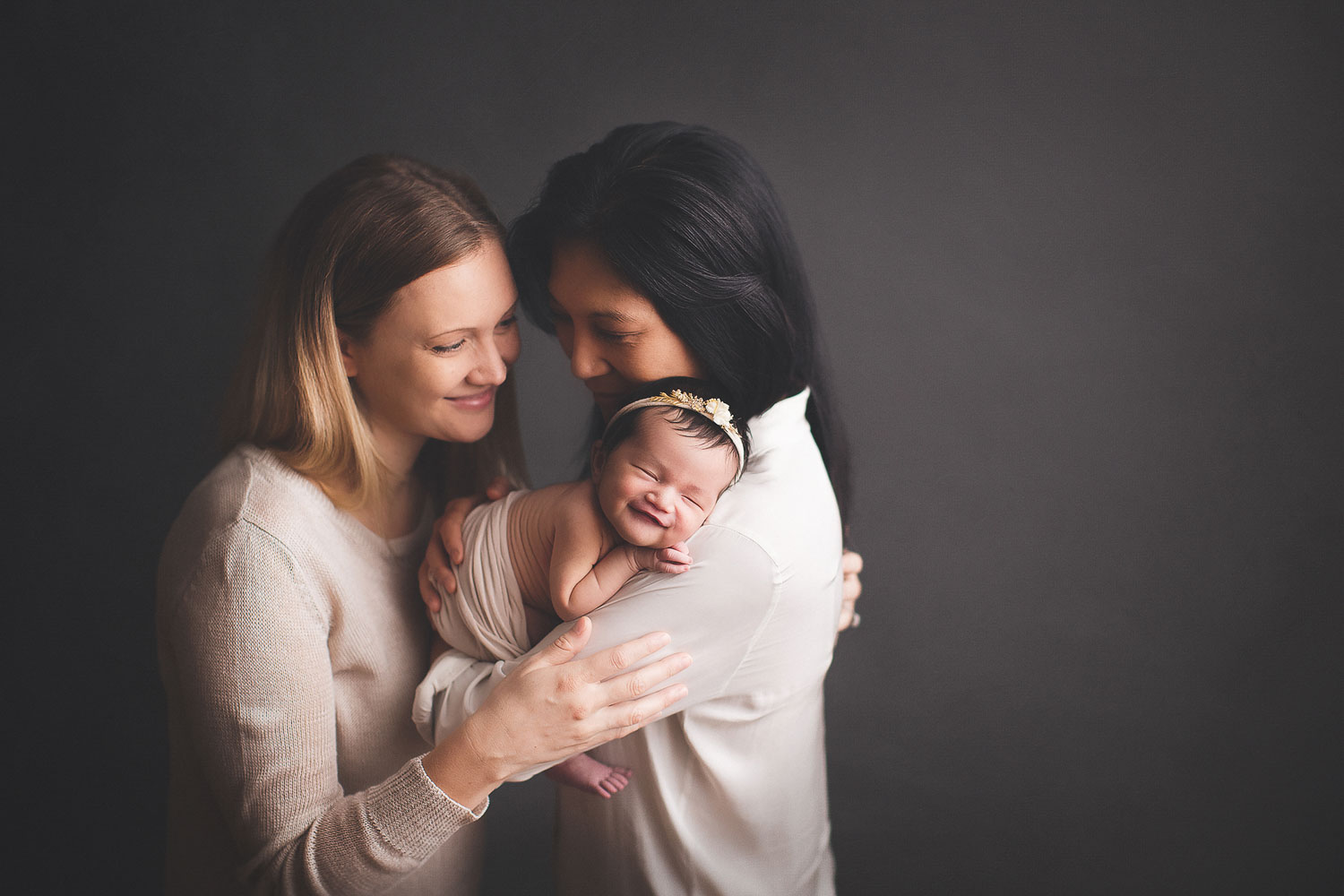 Many Newborn Photographers wonder about sleepy babies and smiley shots.
You have the parents that came to you and like to get something that melts their hearts. You really like to do your best and create something beyond their expectation right? The smiley shots are always the ones that they adore the most.
Today we tell you everything and what we learned over the years of experience. There are tricks and signs that you can look for
However there is no guarantee that you get a big smile but if you get lucky, what many call the gas smile will happen if you make sure:
1- Your newborn baby has a full tummy
2- He/She is not in a deep sleep yet (REM sleep)
3- Room temperature is around 72f
4- Eyes start rolling up and down. Even with their eyes fully closed you can feel some movements and twitches.
5- Sometimes a tiny touch on the chicks and nose is helpful for them to do the smile faster and bigger
6- Ask mom and dad to talk to them. We saw many smiles when parents whisper their newborn's name for them
7- Have the camera ready and wait for the smile to come. For sure you will see it just wait for it. you don't want to miss the priceless smiles because your camera or flash trigger is off. 
8- Patience, patience, and patience
9- It will happen for sure if you see all the signs 🙂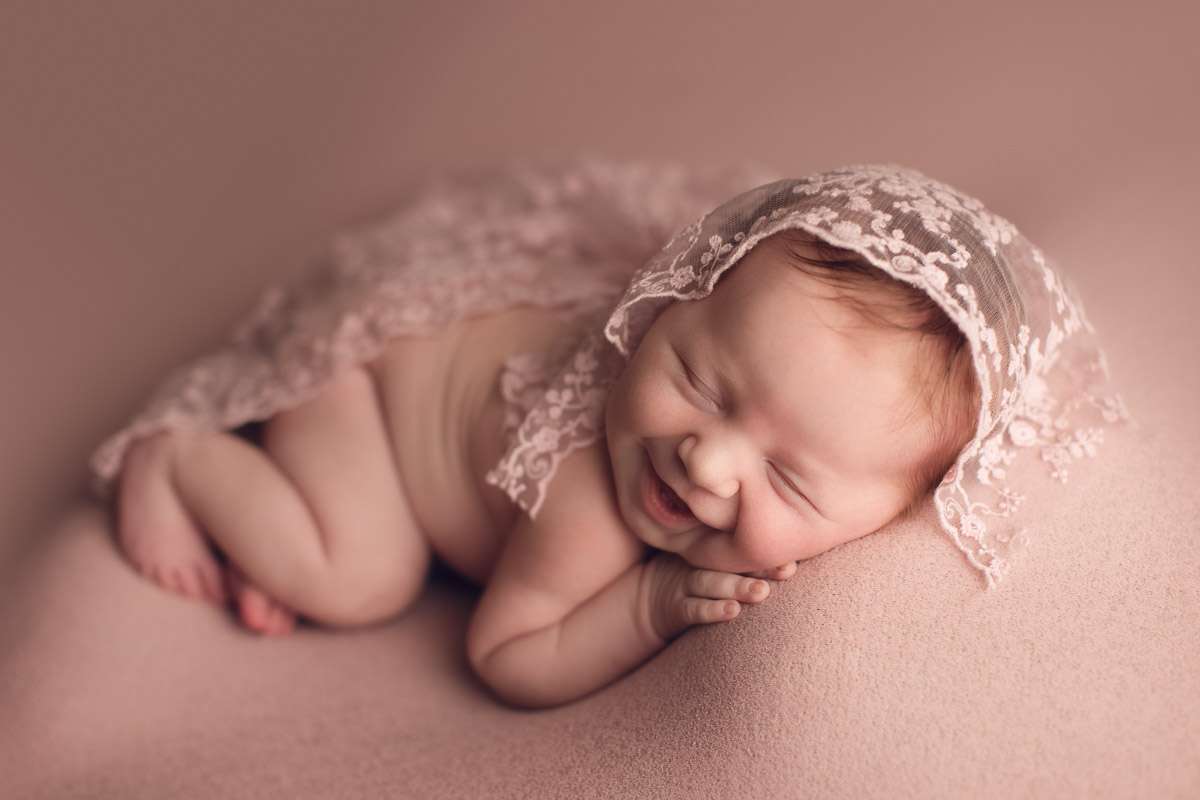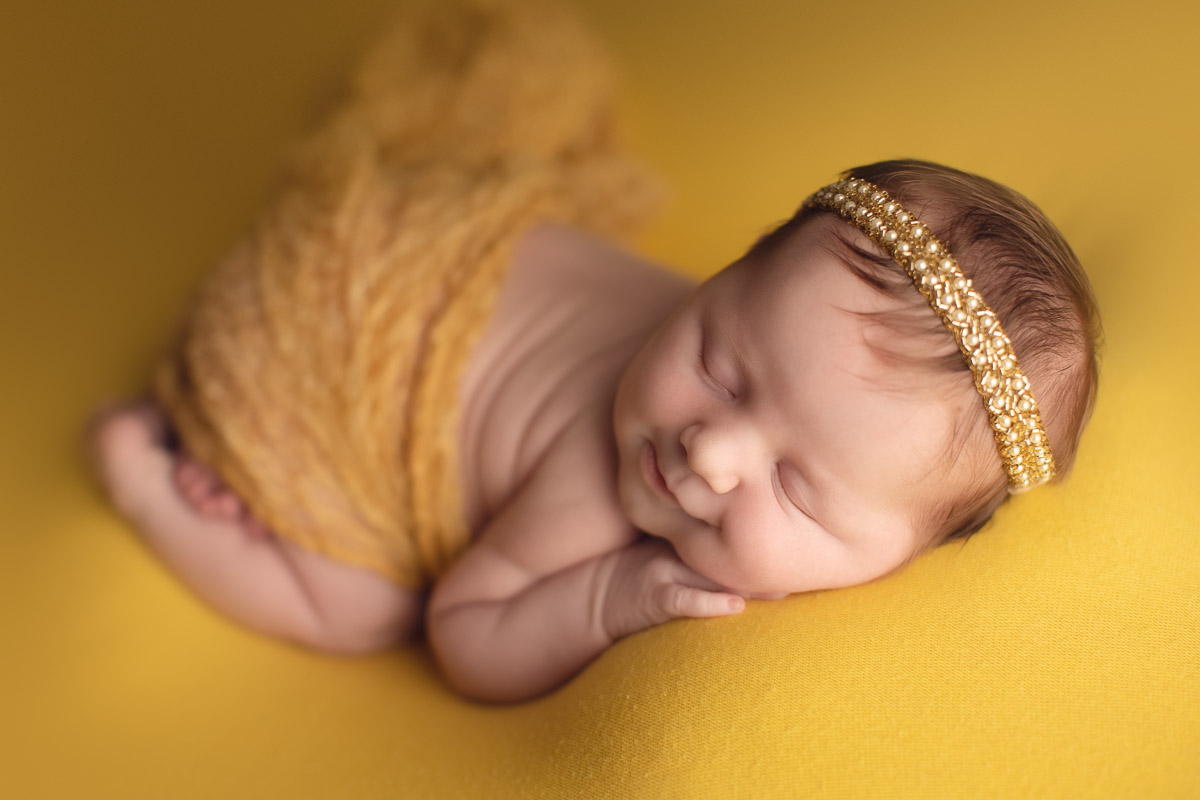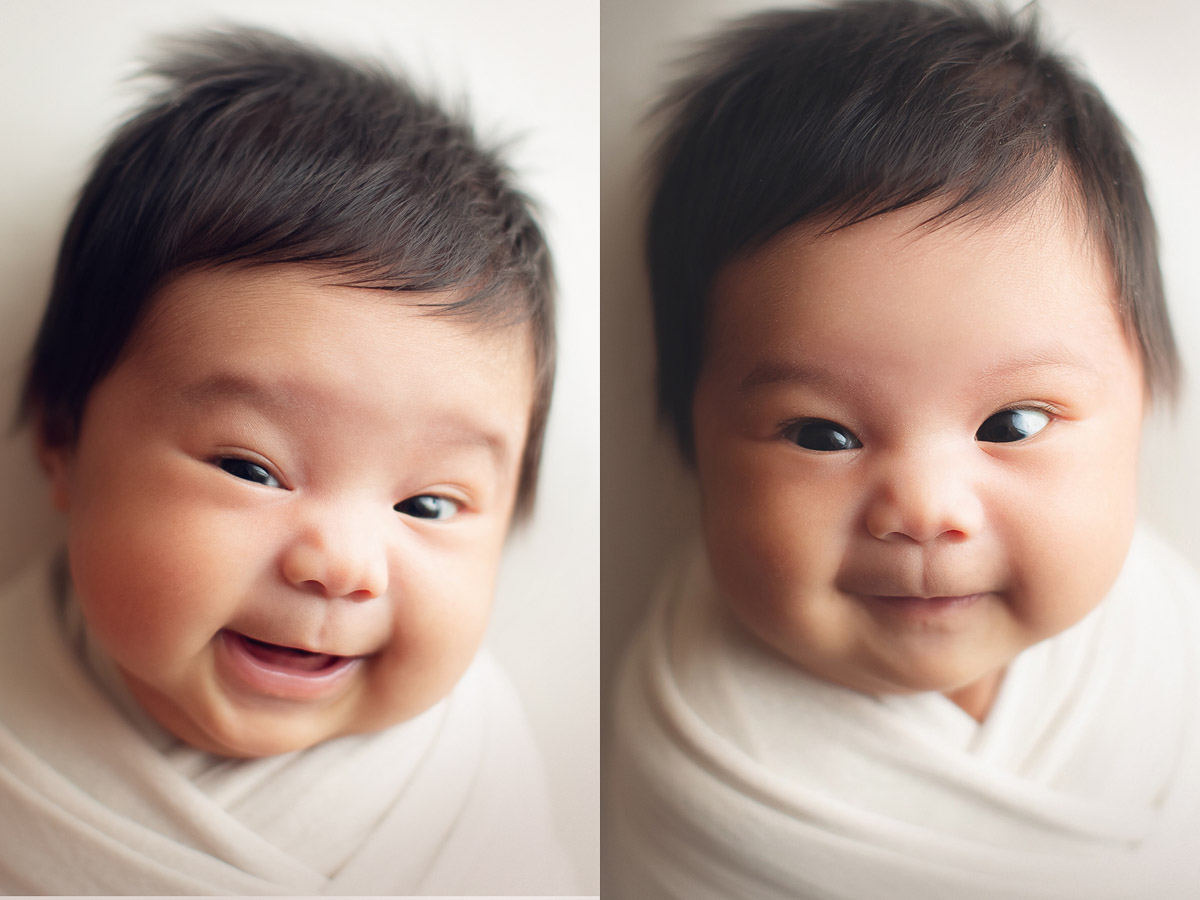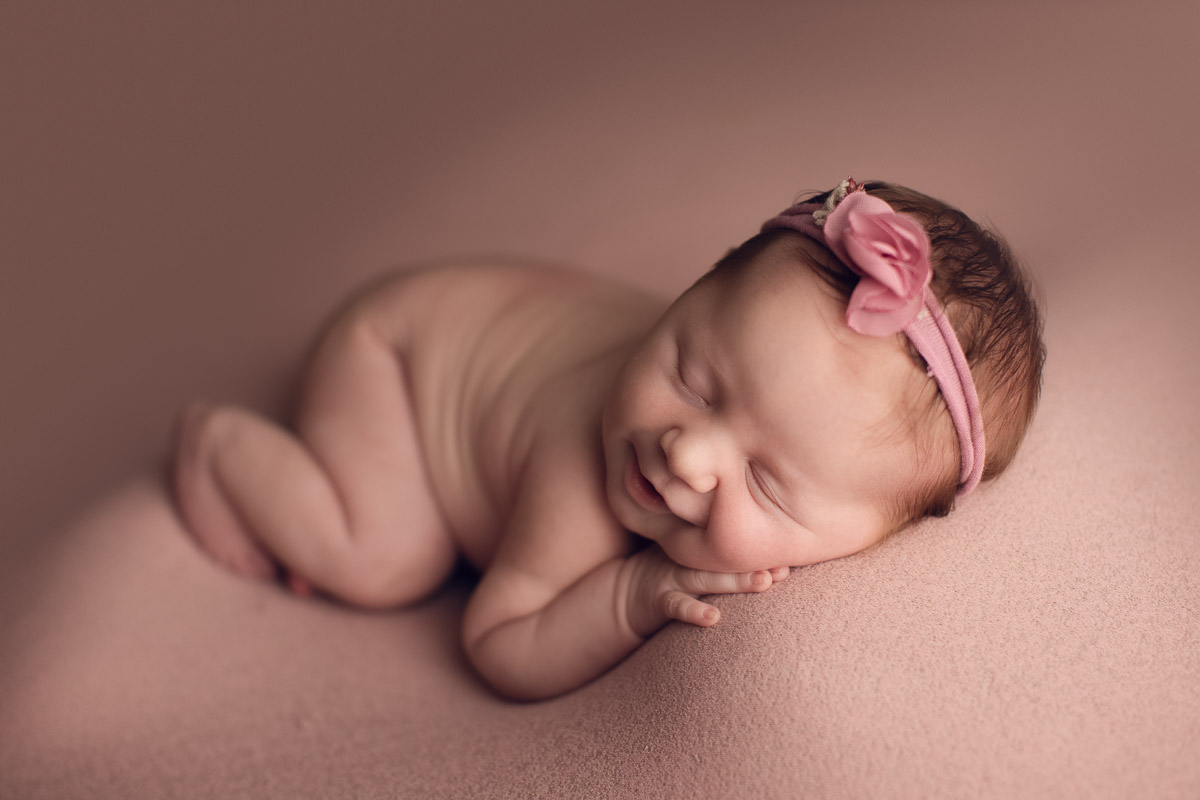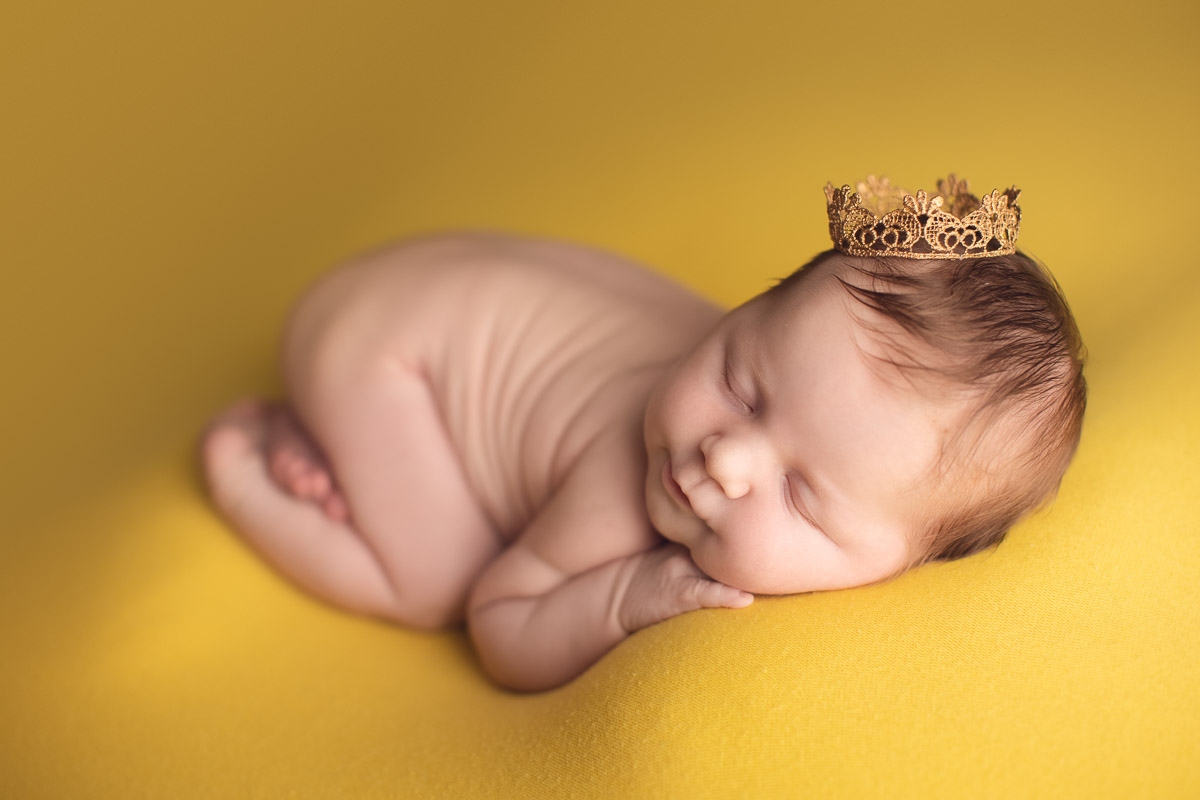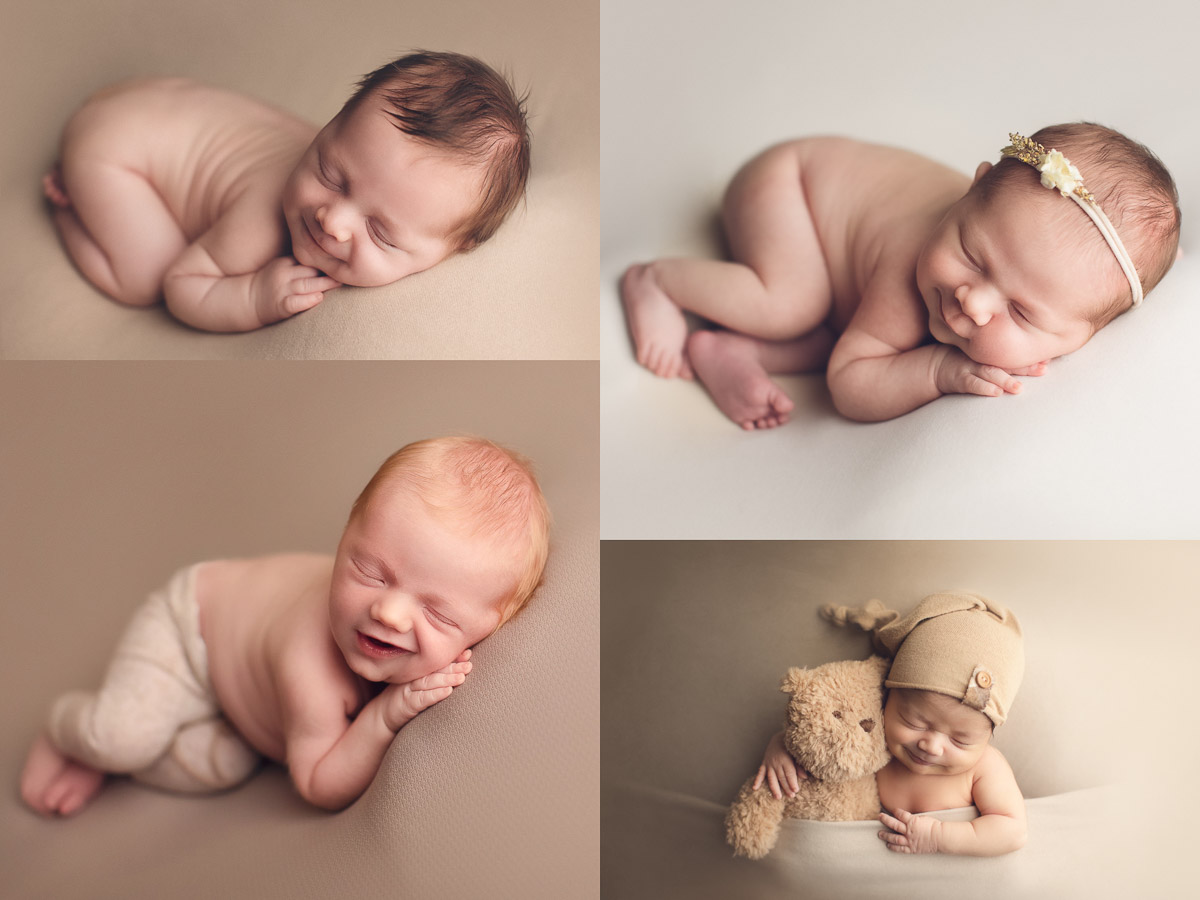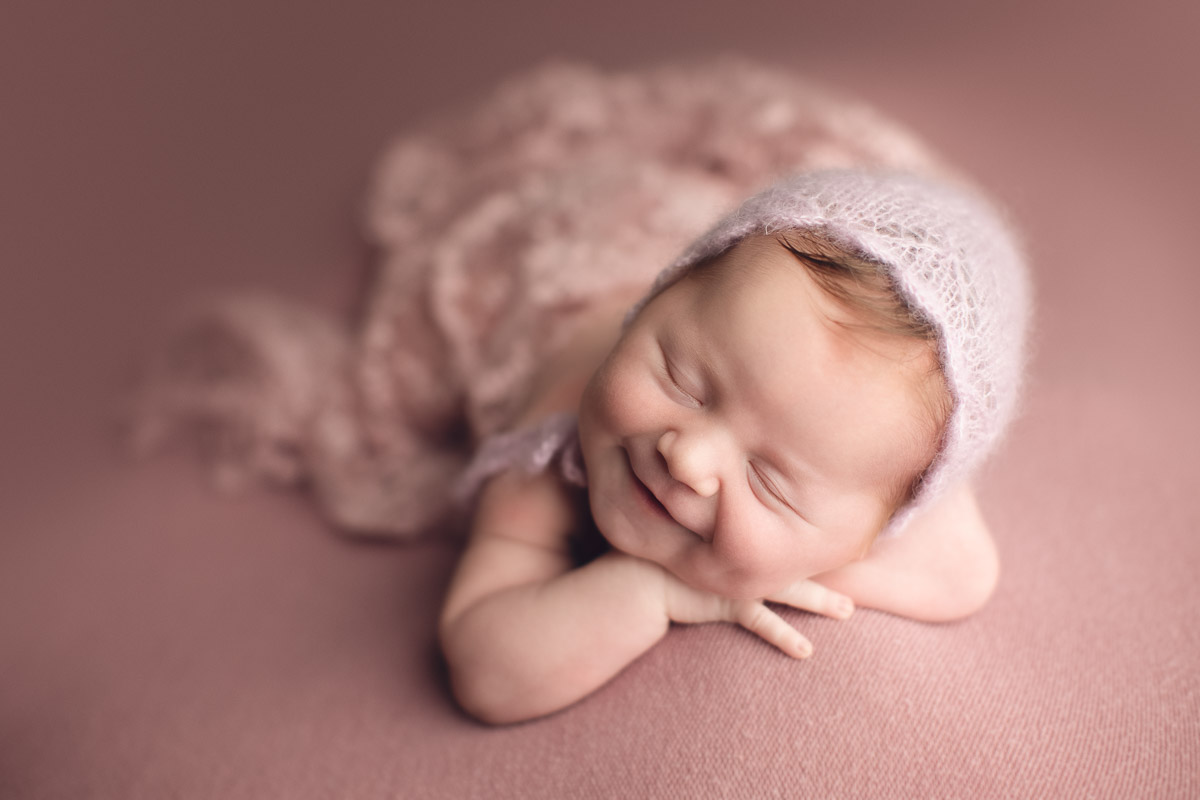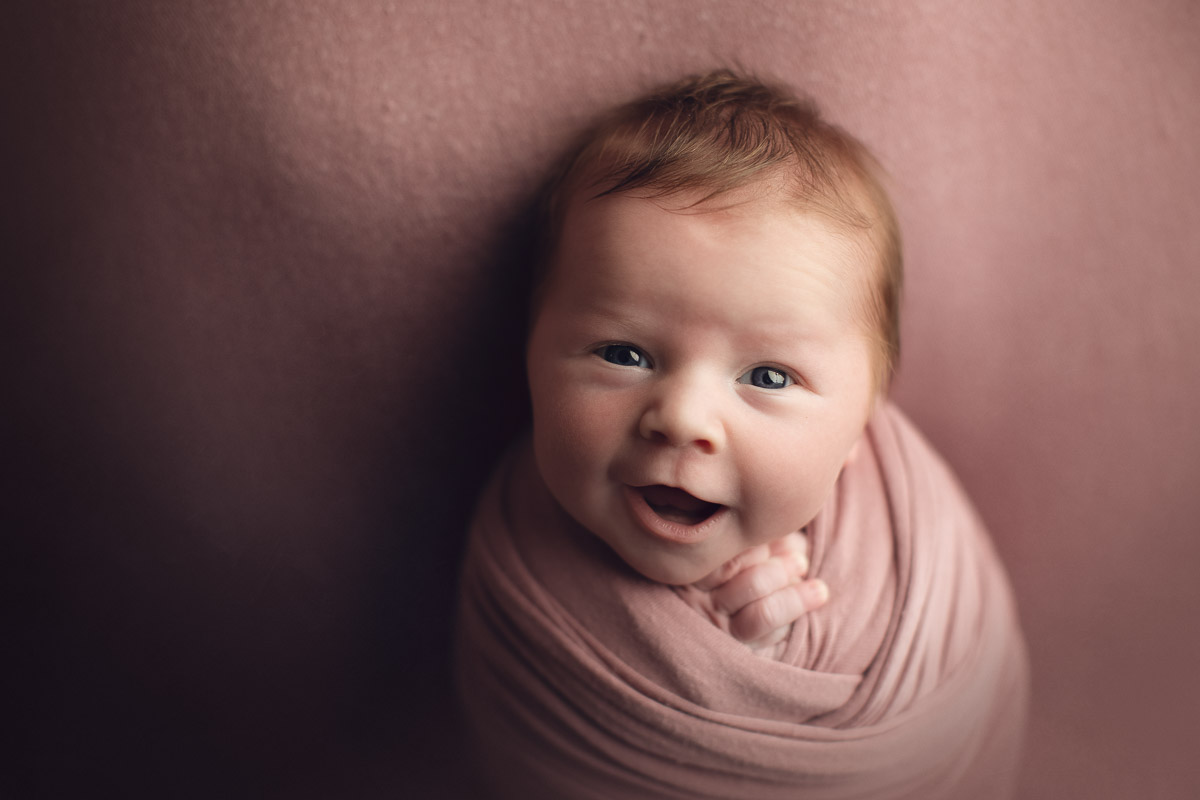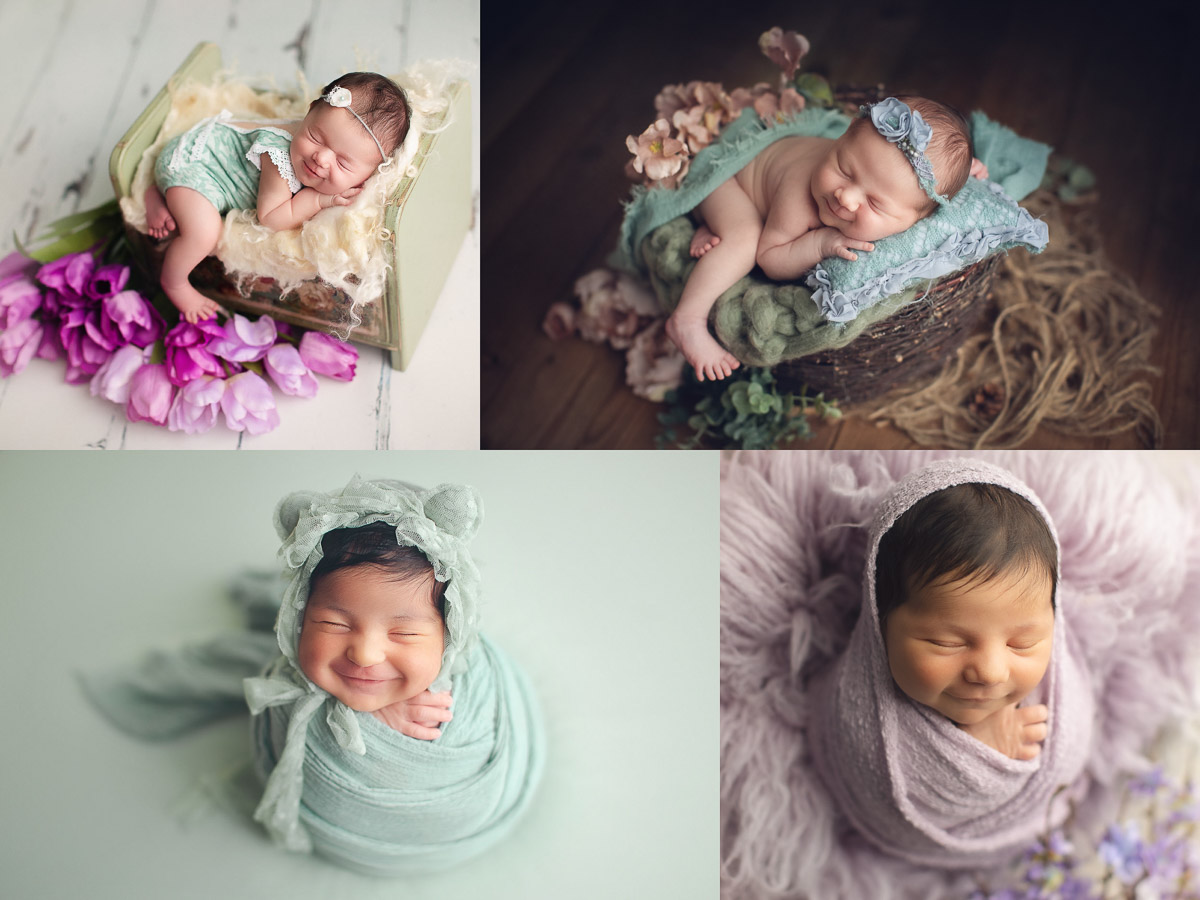 Here is the story of Rally's first newborn photo shoot and her smiles!

Newborn photography is one of those jobs that many people love to do. Working with beautiful babies who are only a few days or weeks old and excited families who have not been slept for days. They just love to capture and preserve those fast-moving first days of their baby's life.
Now, if we can capture the cute smile of the baby, the enjoyment of this work will be multiplied. 
Rally and her family came to JaNa photography studio to do a newborn photo session when she was only 9 days old.
This was the second time the family had visited us. It was almost 4 years ago that we were chosen as a photographer for their first child.
I dare to say that in this more than a decade of experience as a newborn baby photographer, I had not seen a newborn with this mush smiley expression.

Rally's family chose pastel pink, cream, and white colors for this photo session.
The first step I started with the pink soft and stretchy blanket as background for their beanbag shot. In less than a few seconds, a beautiful smile was recorded. 
I changed the position with a little rotation and carefully so I won't wake the baby up, and this time I used a hat for a nicer variety. 

Now it was time for siblings and family shots. But Rally was awake and had to drink milk. Many photographers may wait for the baby to go to sleep at this stage, but it was a great opportunity for me to take a few photos with her eyes open.

It is rare for a baby at this age to look at the camera and laugh while awake, but as I said, one of the happiest babies is here today. She is indeed a rockstar baby. 
I was able to take some very impressive photos of her cute expression.
After the sibling shot, it was time to take some family pictures with natural lighting. In order to make it easier and safer for the parents to hold their baby, I use a full wrapping technique to prepare the baby.
Now the baby is fully asleep, and it's time for some photos on props and bean bag. I was able to capture beautiful smiles in almost all positions. 
Finally, some family photos with studio lighting. When daddy has beautiful tattoos like this we aim for a topless skin-to-skin shot.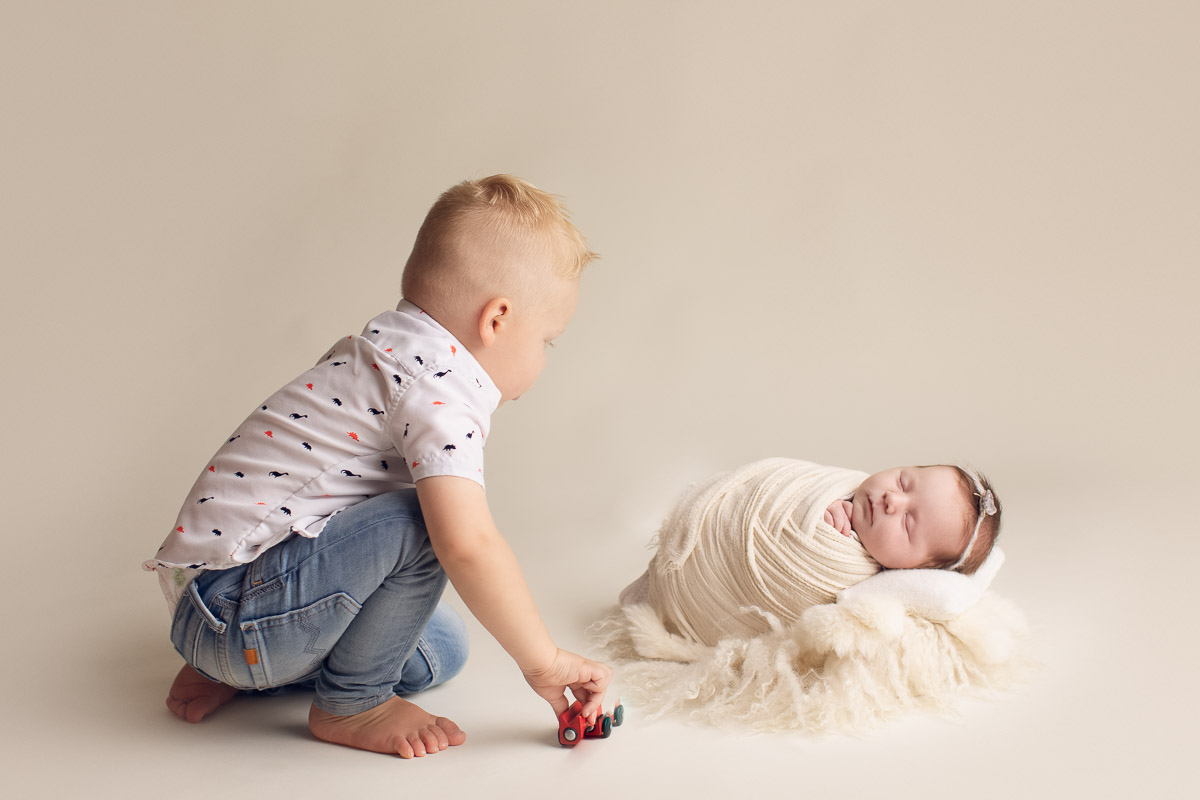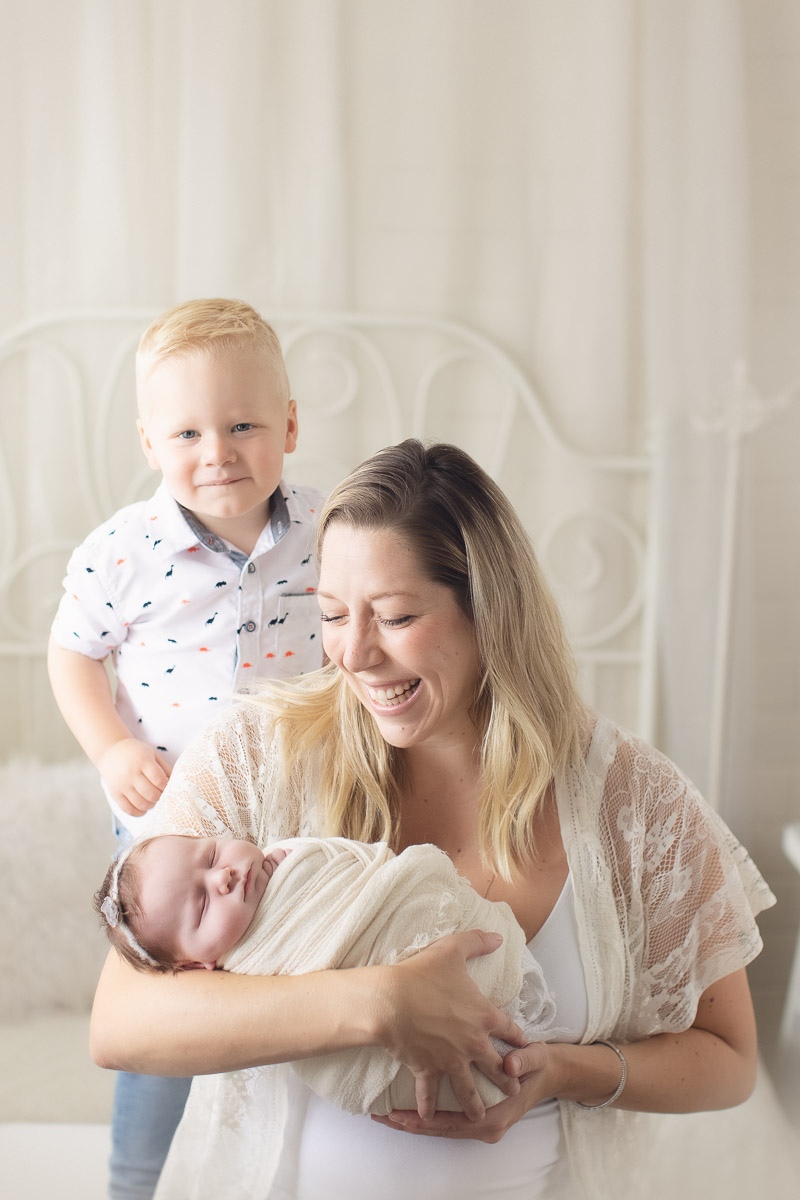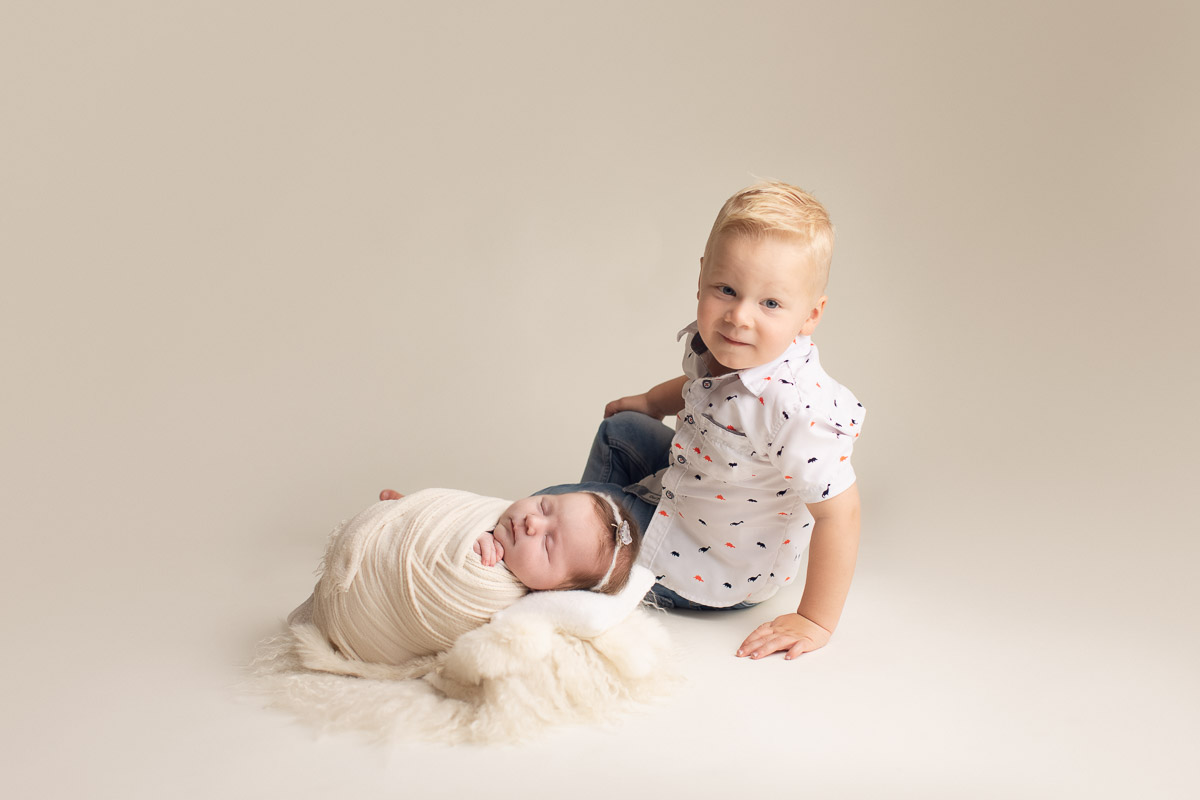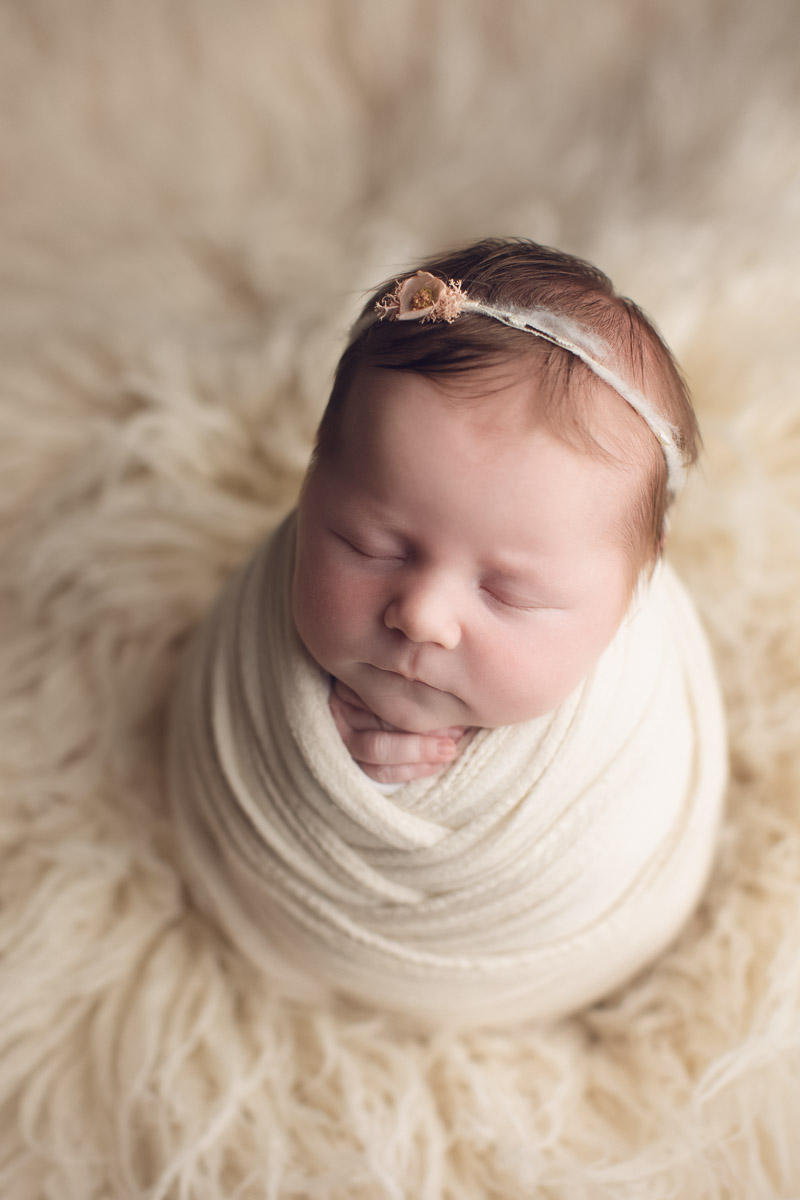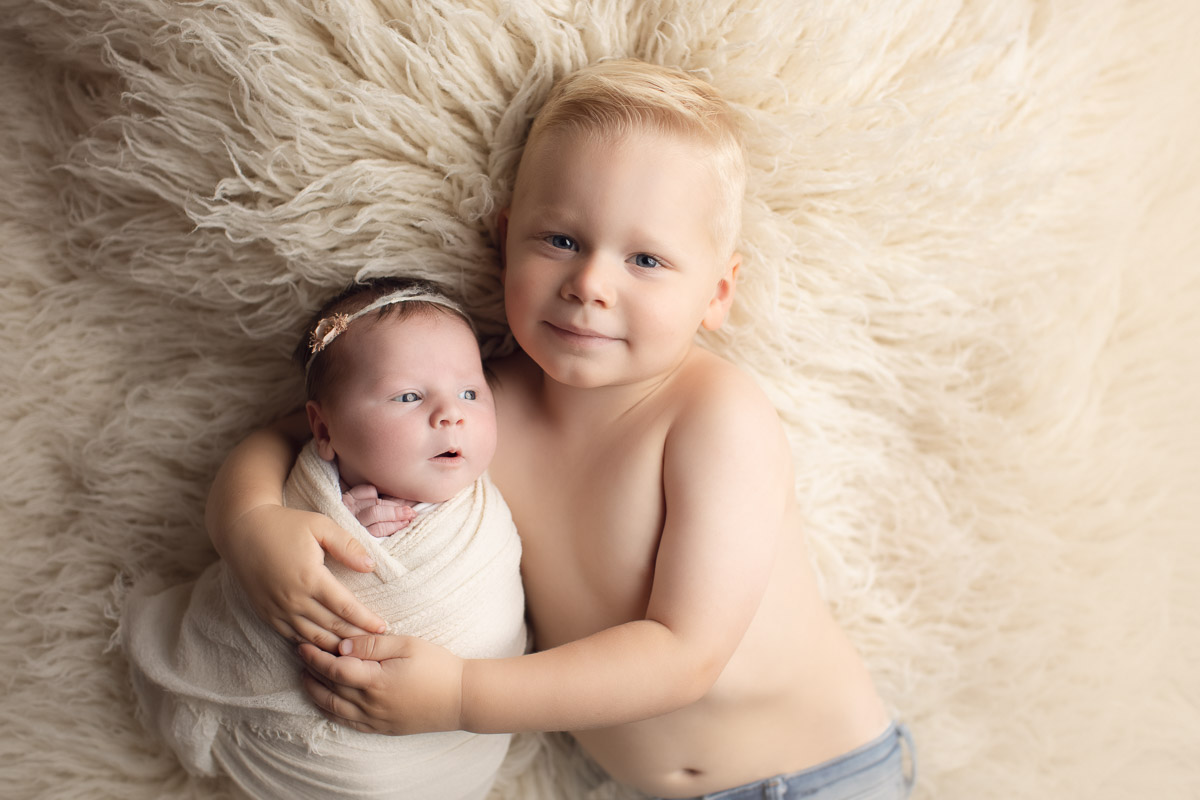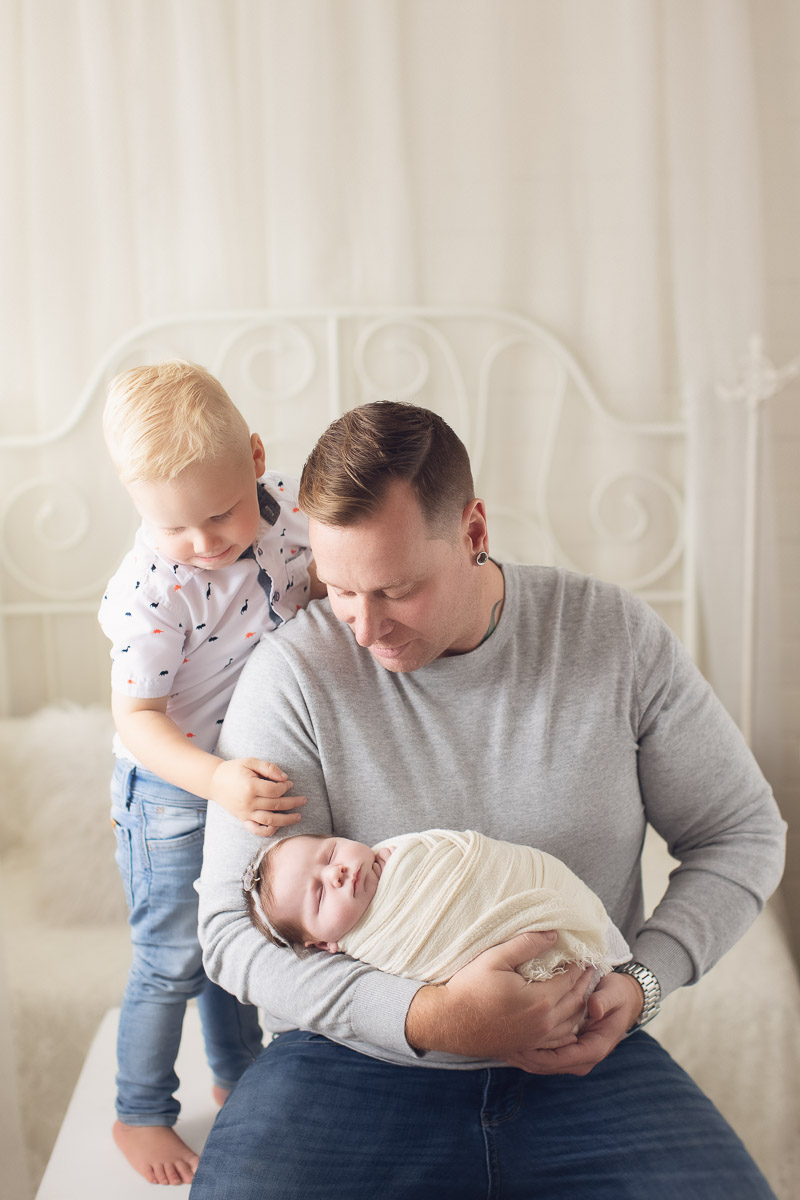 📢 Exciting News: Our Photography Studio's New Home! 📸✨ We're thrilled to share some big news with all of you! Jana Photography has officially moved to a brand-new location at 2465 Kingsway, Vancouver, BC. Our studio now boasts a prime spot on the first floor, in a...
© Jana newborn photography | Vancouver, BC
Award-winning professional photography studio. Specialized in maternity, baby, and newborn photography. Serving Vancouver, North Vancouver, Burnaby, Surrey, Coquitlam BC.