Recently, we had the honour to have one of the most memorable maternity and newborn sessions with cool and new ideas for newborn photography. Khoshnavaz, her husband and their sons were extremely passionate and excited for their photoshoot and their positive vibe helped us to capture some great moments of this joyful stage of their life.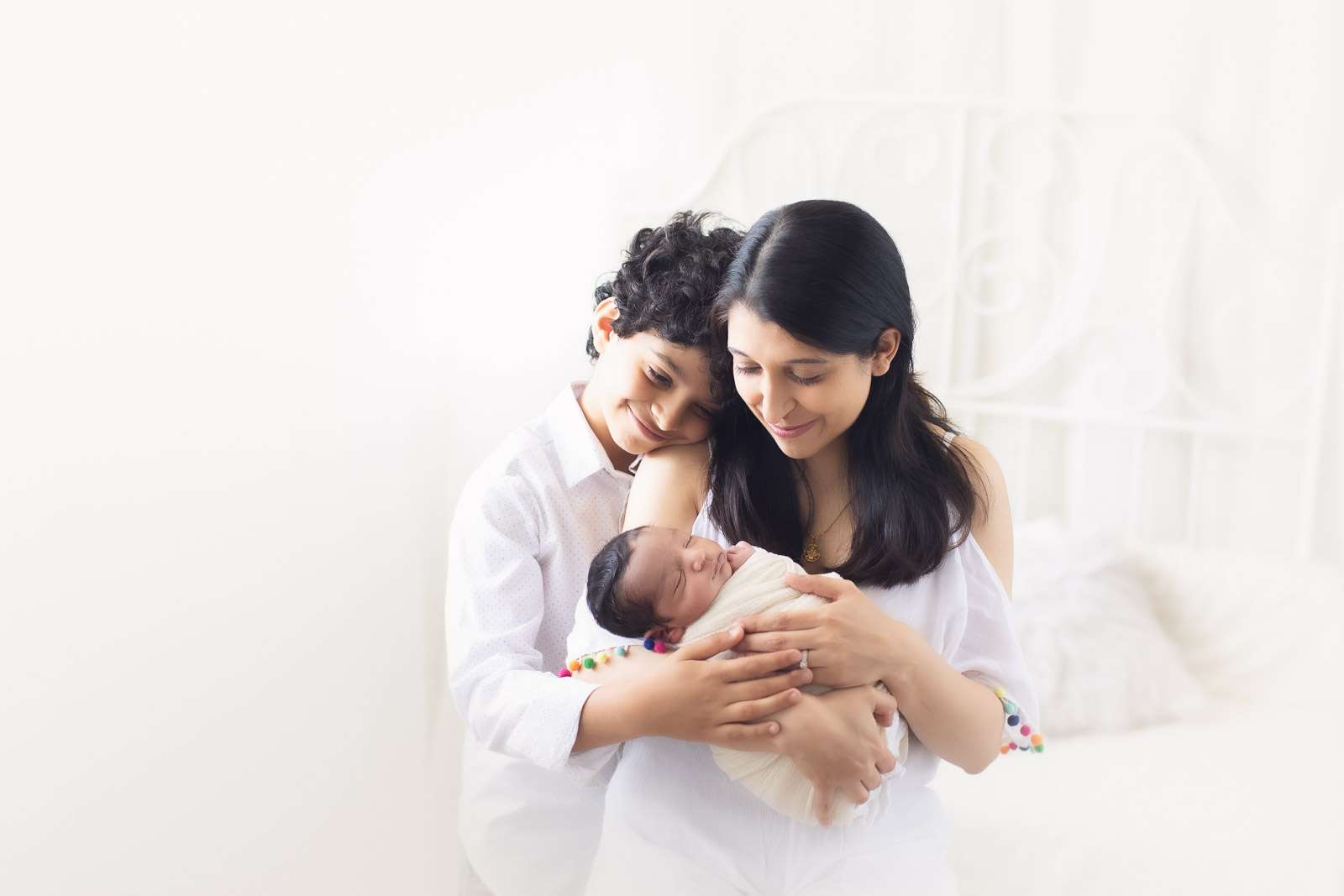 At the time of Khoshnavaz's first pregnancy, Maternity Photoshoot was not that common and unfortunately she didn't have a maternity session. Therefore with her second child, she decided to record this magnificent stage with Jana Photography and the results turned out to be gorgeous. During their session, we used fabulous gowns and silk fabrics and also a beautiful tutu. Natural lights was perfect and studio lighting was also used for fabric toss. That day, the weather was fresh and beautiful outside so we had the chance to shoot some photos outdoor. There is a lovely trail close to our new studio at North Burnaby which is perfect for outdoor photography.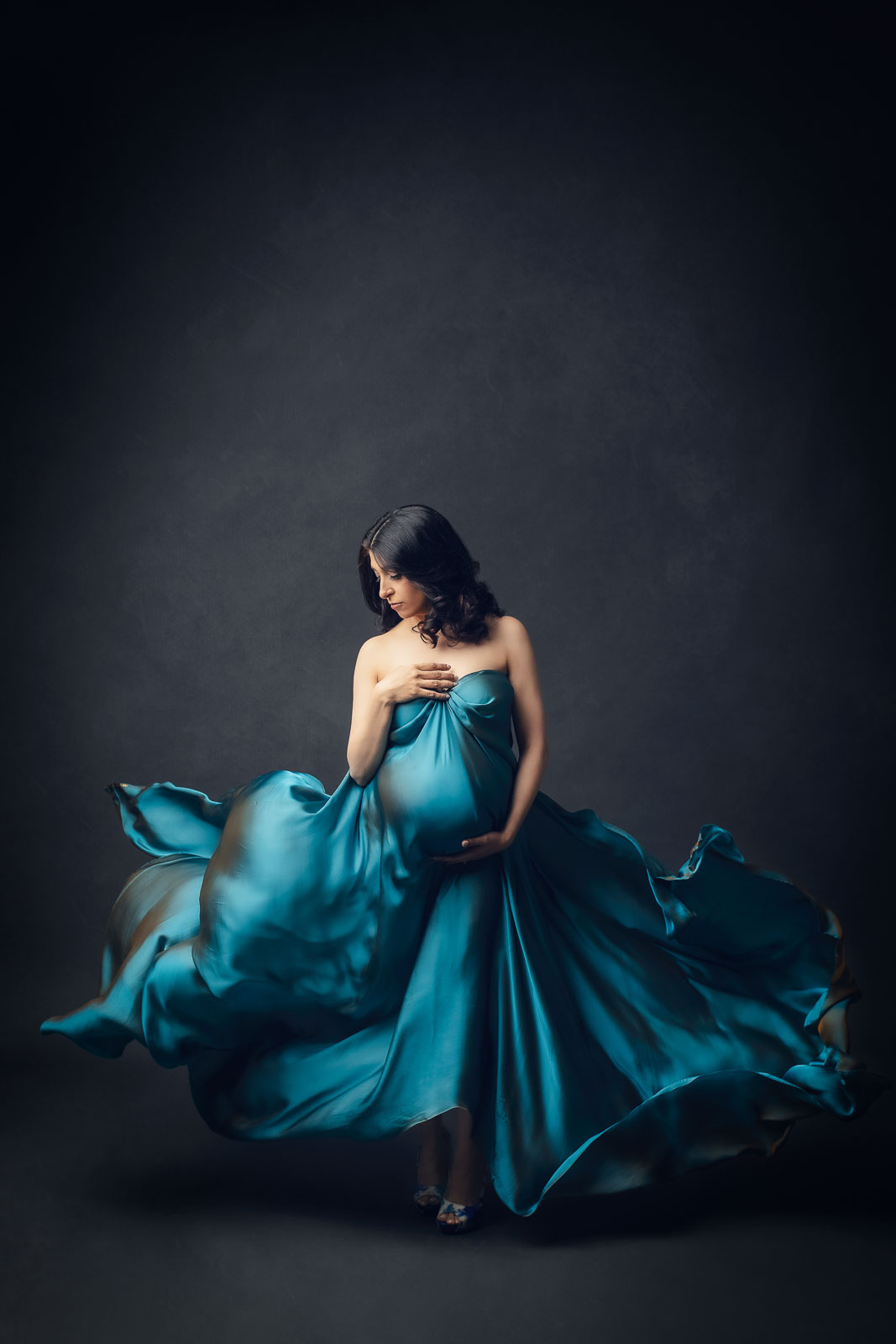 Vancouver newborn photography 
Newborn photography will be great with ideas coming from the families
Khoshnavaz's newborn photography session went smooth and memorable and we have made a video of the session with some details and tutorials on how to pose a baby using posing bins. You will also see that the older sibling was always helping and supporting his little brother and it was so sweet to see their lovely connection. Usually the older siblings are in their toddler age, so we don't alway expect them to be fully cooperative as they are playful and curious about their surroundings. However, in this session because of their age difference, he was extremely helpful and also excited to be a part of the whole newborn photography process.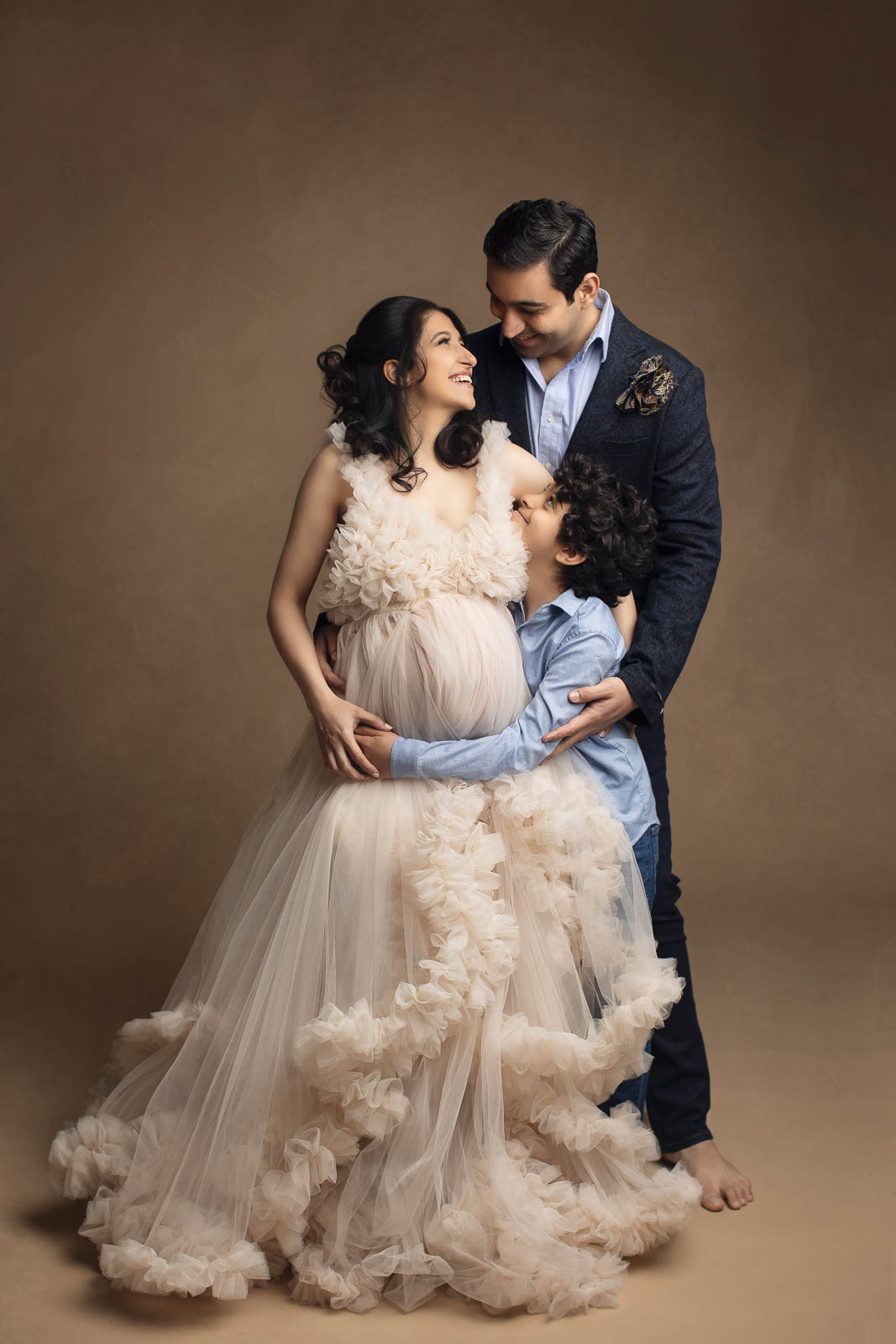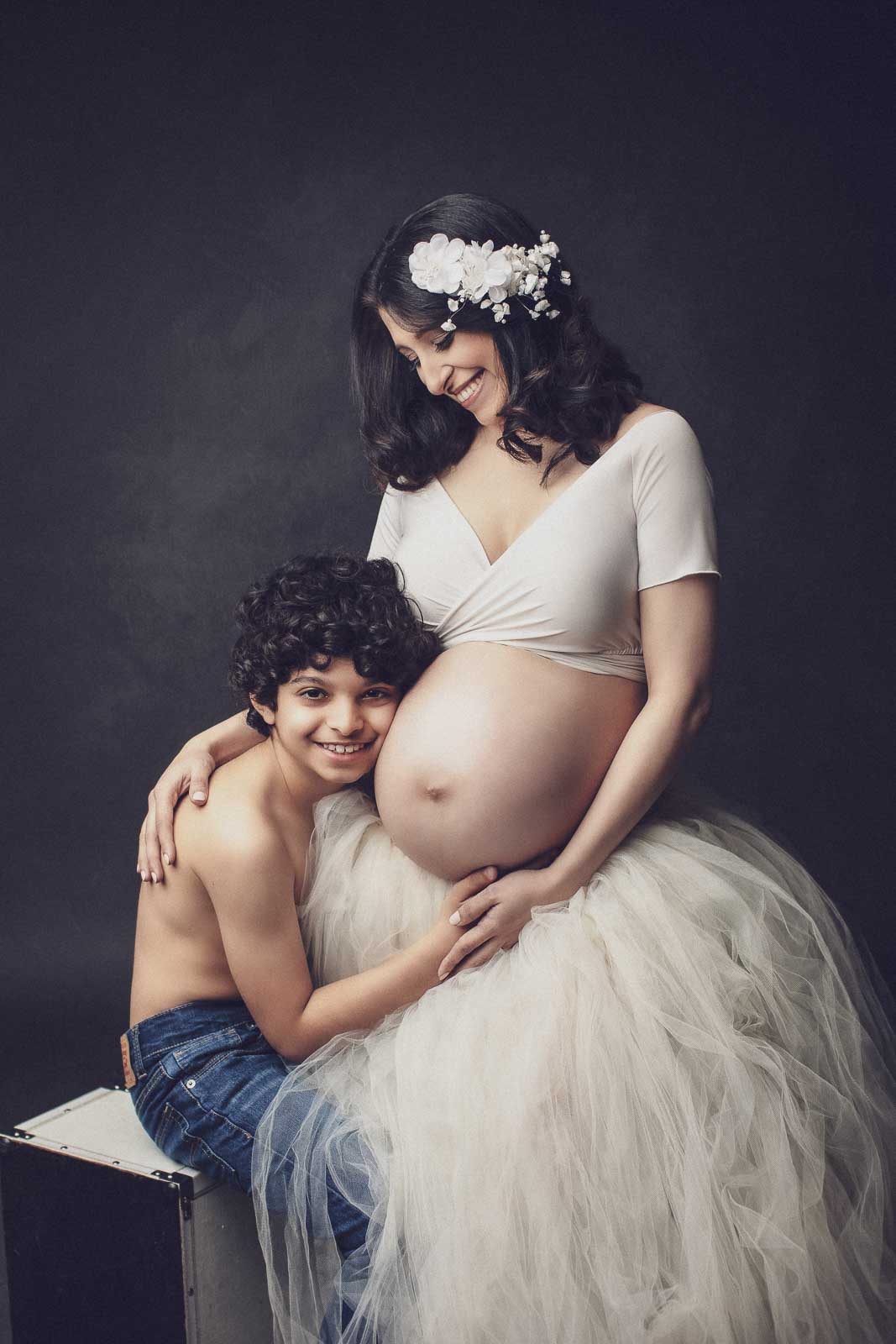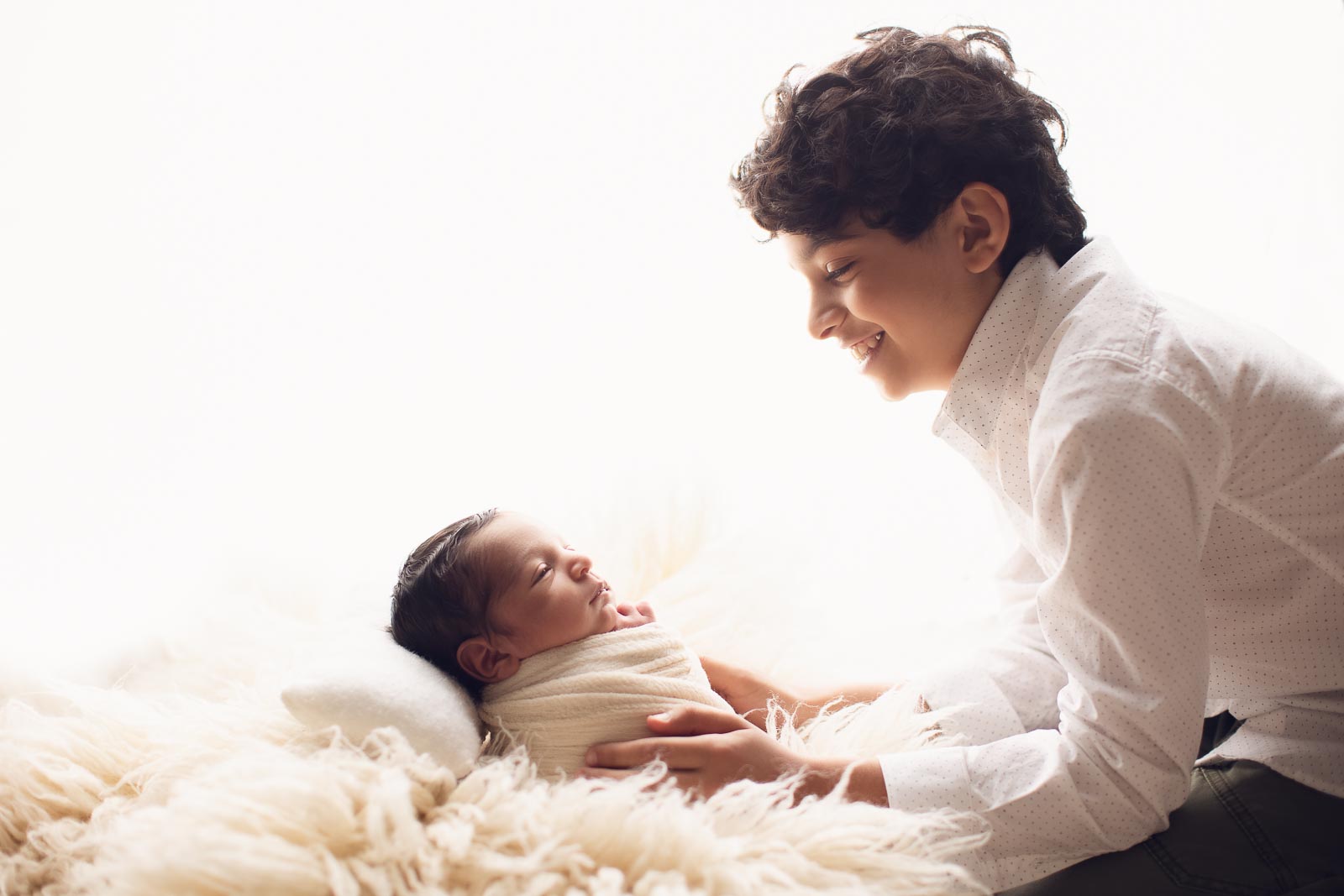 Here's how to have unique pictures
At Jana, we always want to create new ideas for newborn photography and we love it when our families have their own props and ideas to use in their photoshoot. It makes their images unique and special. The brought-in props could be anything that has a sentimental value for the families. For instance, they might bring a cultural symbol, a clothing that has been made by grandparents or sports equipment like hockey sticks or soccer ball.
In this session, the big brother who is a soccer fan brought a soccer ball, which you can see the process and the final photo in the clip that we have made of this session. As you see, in these kind of photos one person of our team is always close to the baby and we remove their hand in the photoshop and editing process. After all, safety is the most important thing for us and we don't want to jeopardize that at any case.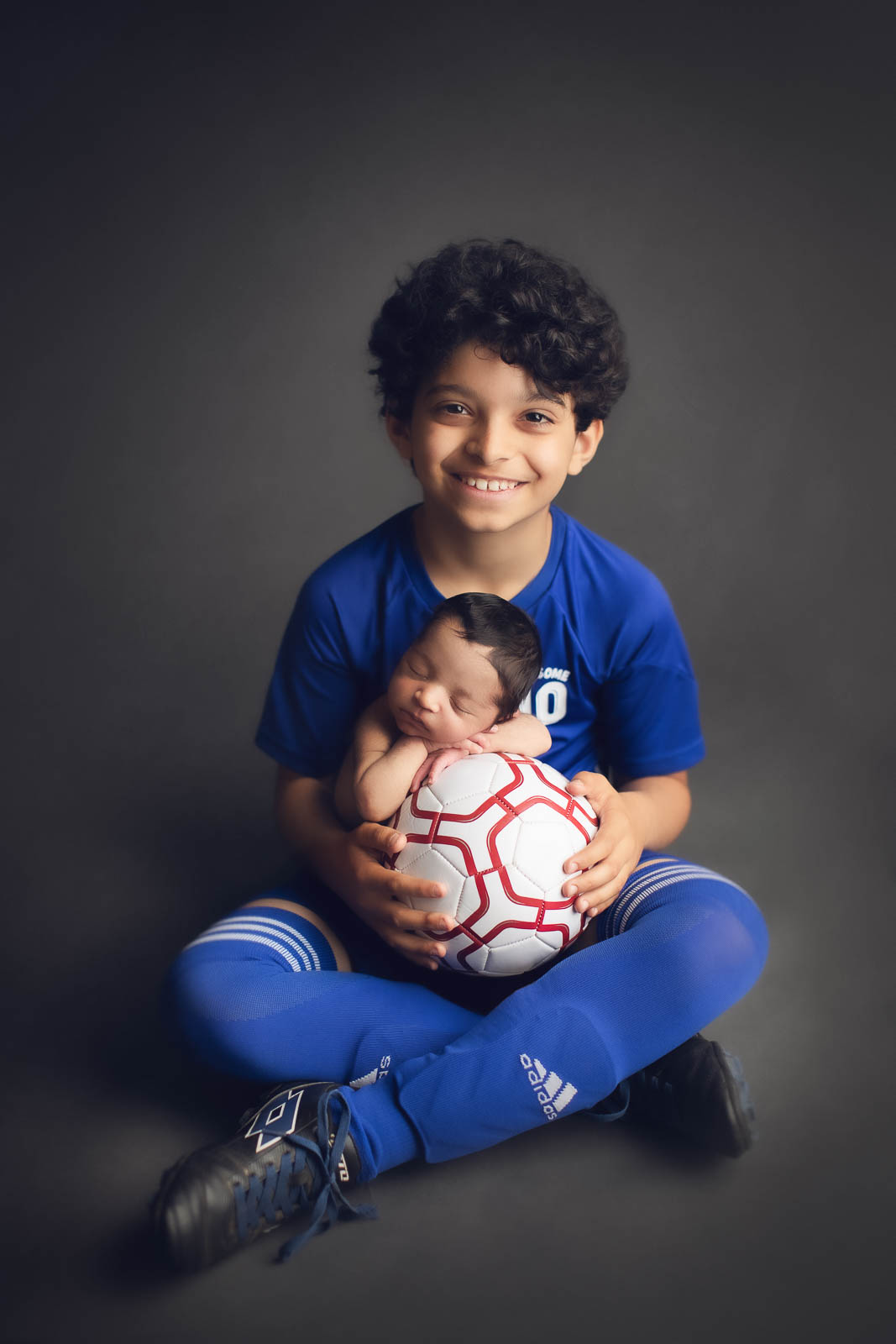 Lastly we would like to mention that our new studio has a space with great natural light coming through the windows that provide us a dreamy and romantic vibe. At newborn photography and also maternity photography, we use this feature to capture some genuine and heartfelt moments and candid shots.
Book your newborn photography now
📢 Exciting News: Our Photography Studio's New Home! 📸✨ We're thrilled to share some big news with all of you! Jana Photography has officially moved to a brand-new location at 2465 Kingsway, Vancouver, BC. Our studio now boasts a prime spot on the first floor, in a...
© Jana newborn photography | Vancouver, BC
Award-winning professional photography studio. Specialized in maternity, baby, and newborn photography. Serving Vancouver, North Vancouver, Burnaby, Surrey, Coquitlam BC.