We had beautiful 14 days Alana in our Vancouver newborn photography studio and we were able to achieve 12 different looks in a 2-hour session! Here is our gallery form handsome and cute little Alana.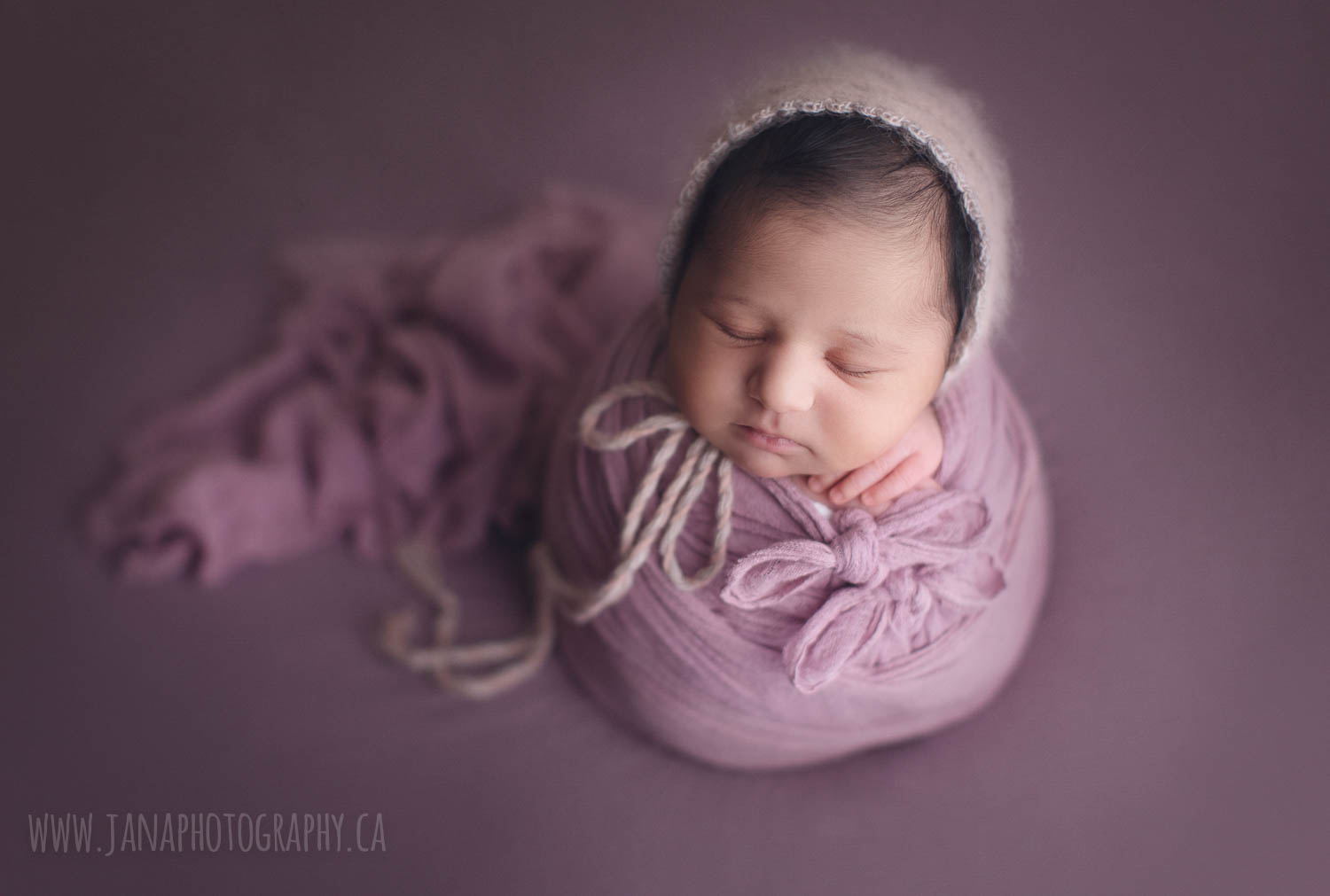 Alana slept like an angel during her session. We started with full wrap in pink and purple color. We usually start with a potato sack pose. In this pose, the baby is very sleepy and comfortable and gives us a chance to change headbands and hats. 
Her parents very flexible and asked us to change the color and setups as much as possible. 
During newborn photography session after full wrap, we usually go to round wrap pose in small beds. 
So far in just less than one hour, we changed to 5 setups with a different look and it's time to do family pictures.
Here in Jana photography, we have more than 10 different color backgrounds. But mostly our parents chose between white, gray and mocha color. 
Vancouver newborn photography 
Classic package
Extra milk is key to have a successful newborn photography session!
After all the family photos it's time to give Alana a short break (coffee break). Having extra food and pacifier helps a lot to have a better and smoother baby photography session. We always ask parents to bring at least 2 extra bottles as we notice babies are drinking more than usual during their photo session.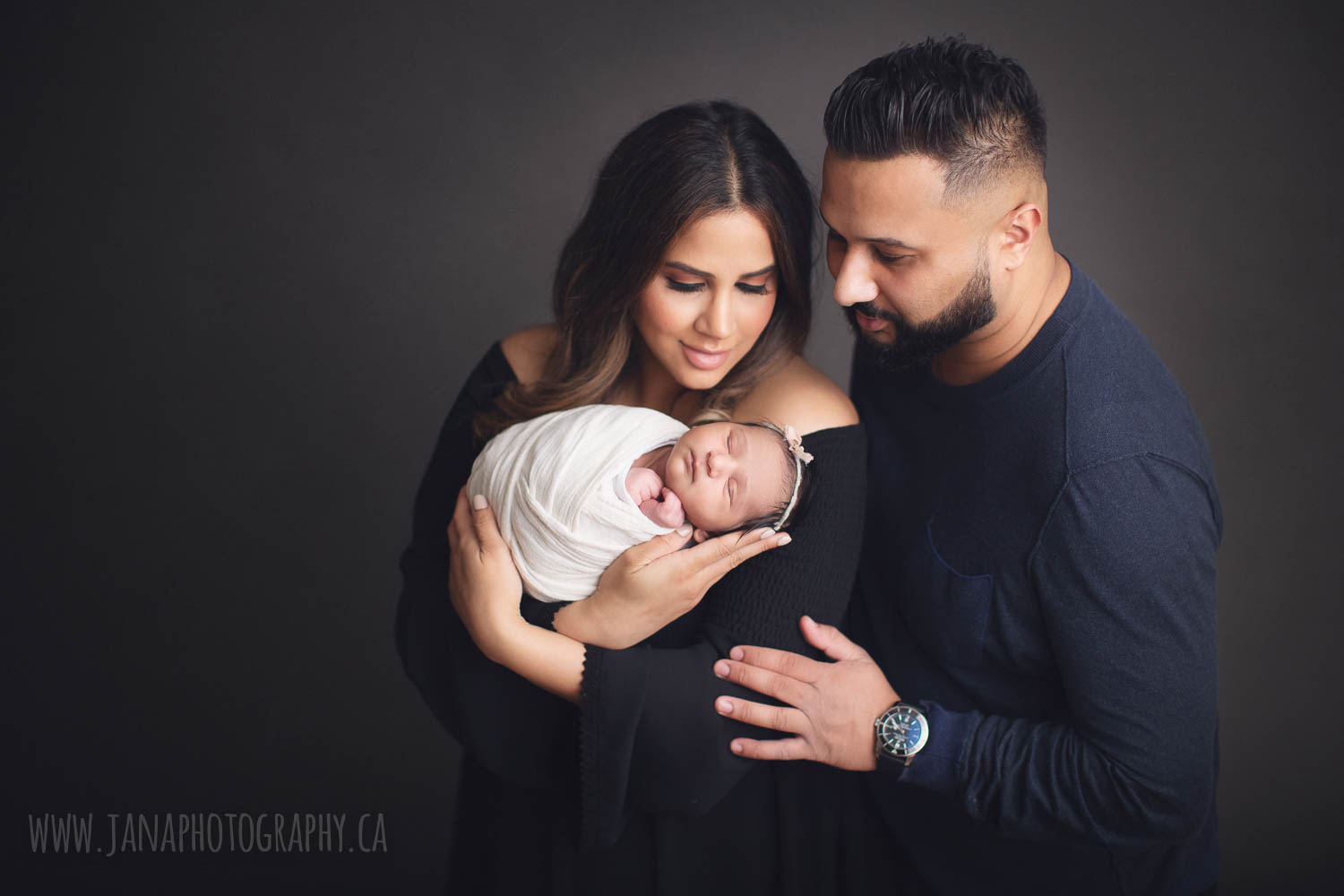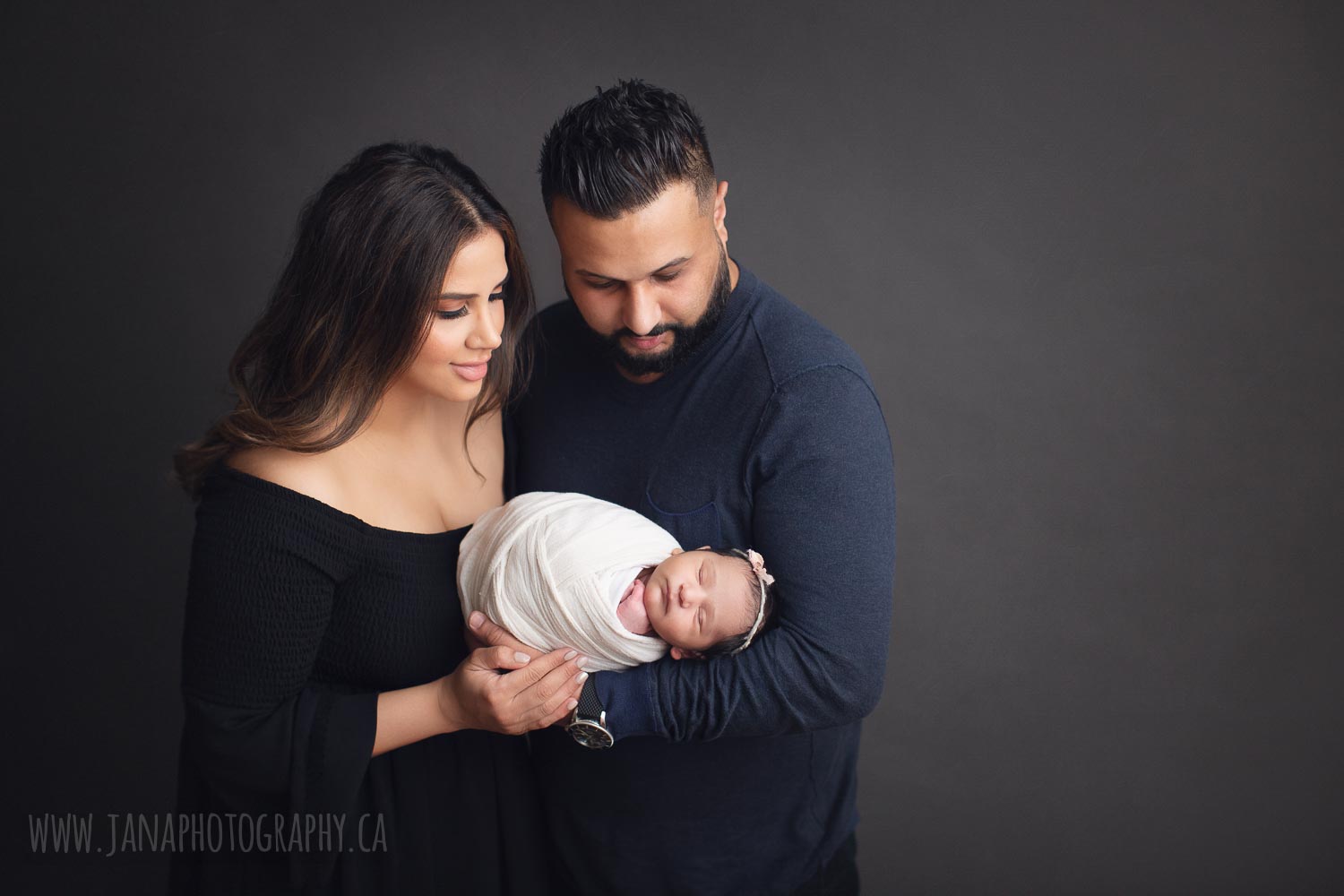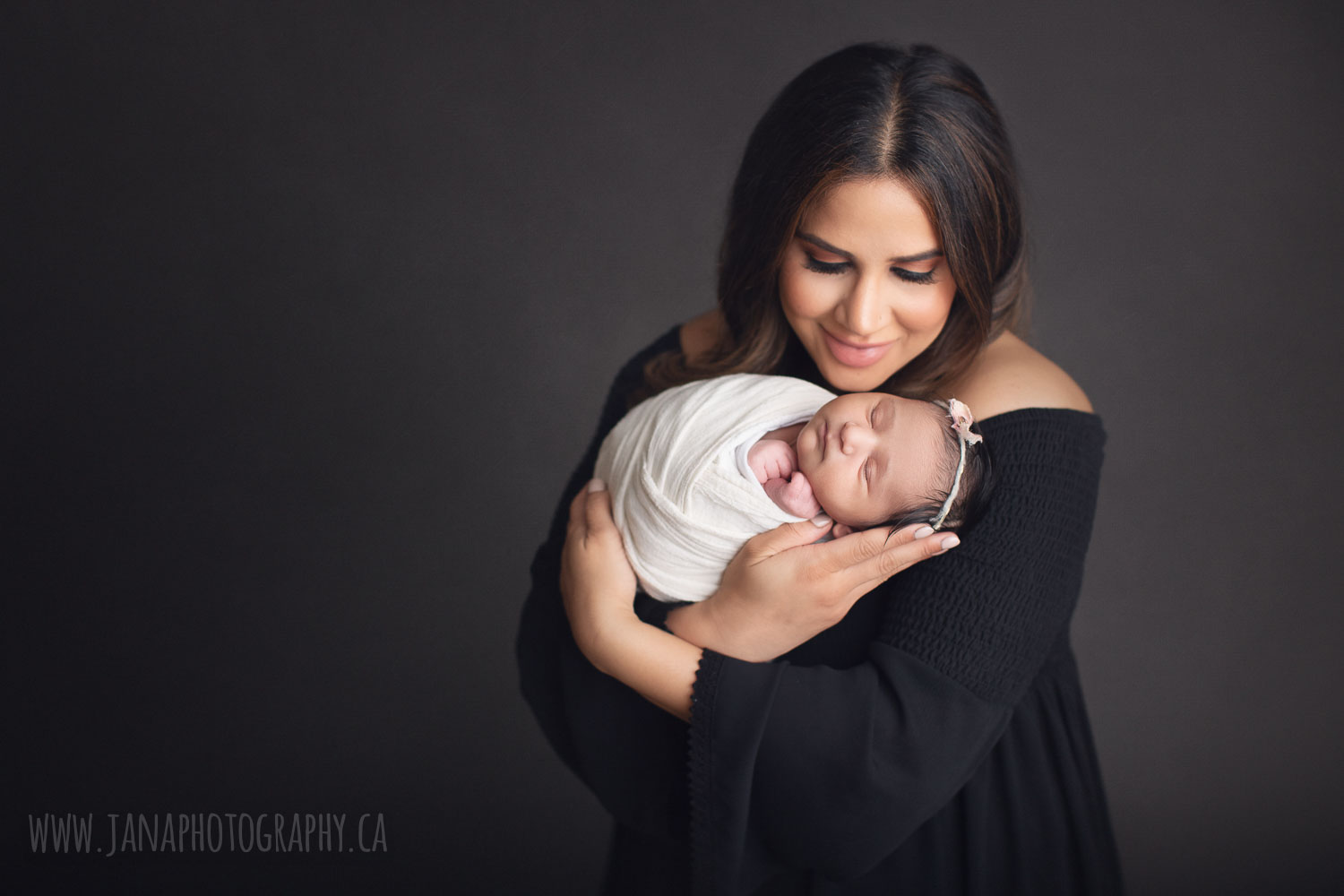 Time to do different poses and setup.
After the break, it's time to do some harder newborn poses. First bucket. Alana's family chose the pink bucket in a white wood setup. We have different sets of basket and bucket and alway we can combine some of them together and create a new one. 
Check how to pose a newborn baby in a bucket, blog post, if you are interested to read more about safety in Jana photography.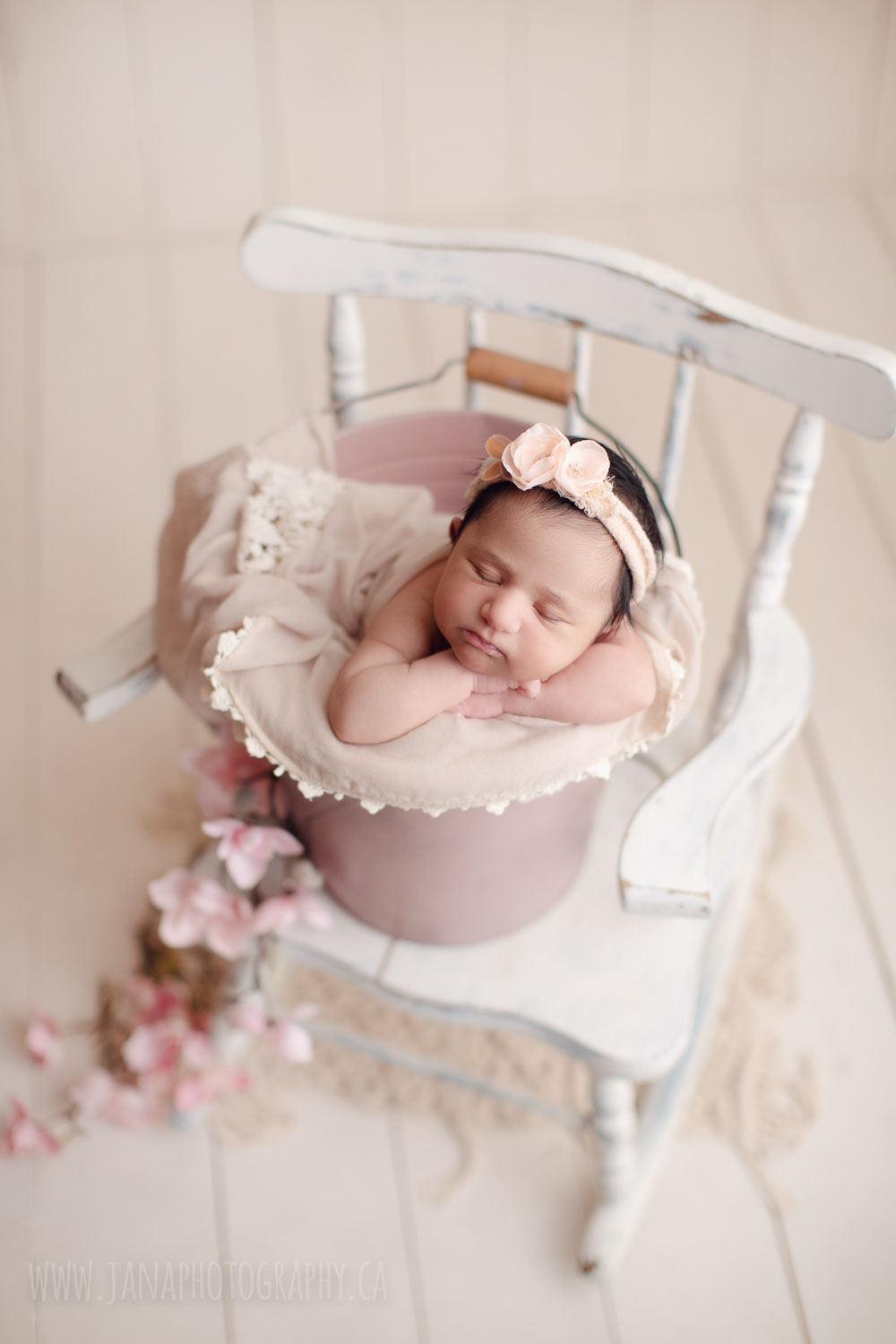 Book your newborn photography now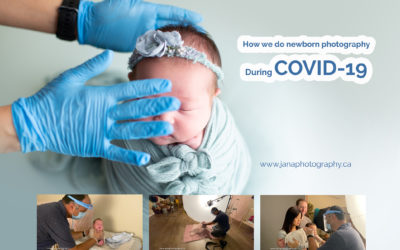 The time flies by and we can't believe we were almost closed for 2 months. It was like we would never get the chance to meet the lovely babies again in our studio. But all the hard worked paid off thank to all Canadian citizen and frontline workers. Today we are so...
Award-winning professional photography studio. Specialized in maternity, baby, and newborn photography. Serving Vancouver, North Vancouver, Burnaby, Coquitlam BC.