Vancouver Newborn photography
Noella came to see us after having a
very busy spring with many newborns
. We had the most wonderfully fun session. I think we were laughing the entire time. And although that may have partly been because of the poop and pee, most of it was simply because we were all having fun.
As we often do, we started off with pictures on the beanbag and Noella slept very well for us. Mom chose one of our favourite colours (a dusty rose pink) and picked out her favourite headbands (which can be hard since there are so many).  We really loved her choices.
After the poses on the beanbag,  we started the family pictures. Mom got out safely but unfortunately during the last pose, dad got it big time. He was pretty good at not getting much on himself (due to his parent ninja skills) but he still got more than enough. There's a reason we get you to stand on a "pee" pad for these images 😉
This shoot took place in the middle of summer. It was actually hotter in
the studio
that it was outside. Imagine spending 3+ hours in a 27 degree room lol. This can be as hard for mom and dad as it is for us. And for this shoot, we completed the entire thing in the studio lighting so no break from the heat this time. 
Vancouver Newborn ph
At the end of the shoot, mom and dad had one last request, which was to have a picture of both their hands holding Noella. For this we had them kneel down on the floor with beanbag positioned 1-2ft under them for added safety. They did an amazing job holding her.  We were able to get the shot in no time.
Vancouver Newborn photography | Noella
All in all, we couldn't have asked for a better shoot. It's always such a pleasure when we have such lovely people in our studio. There's no doubt about it, Noella and her parents made a great impression on us. We hope to see them all again soon for a
6-month-old baby photography
session or
cake smash
at our studio in Vancouver.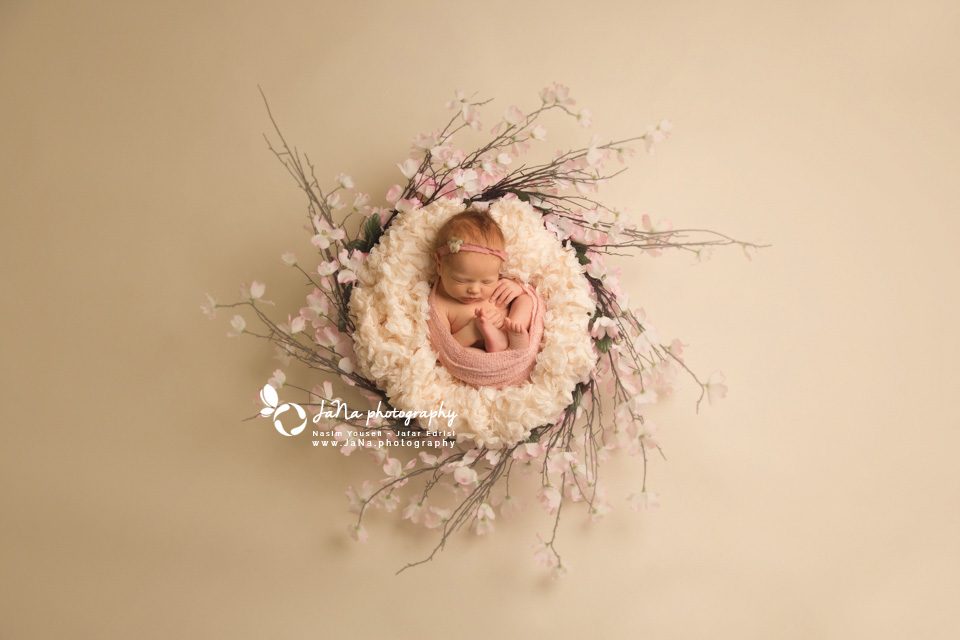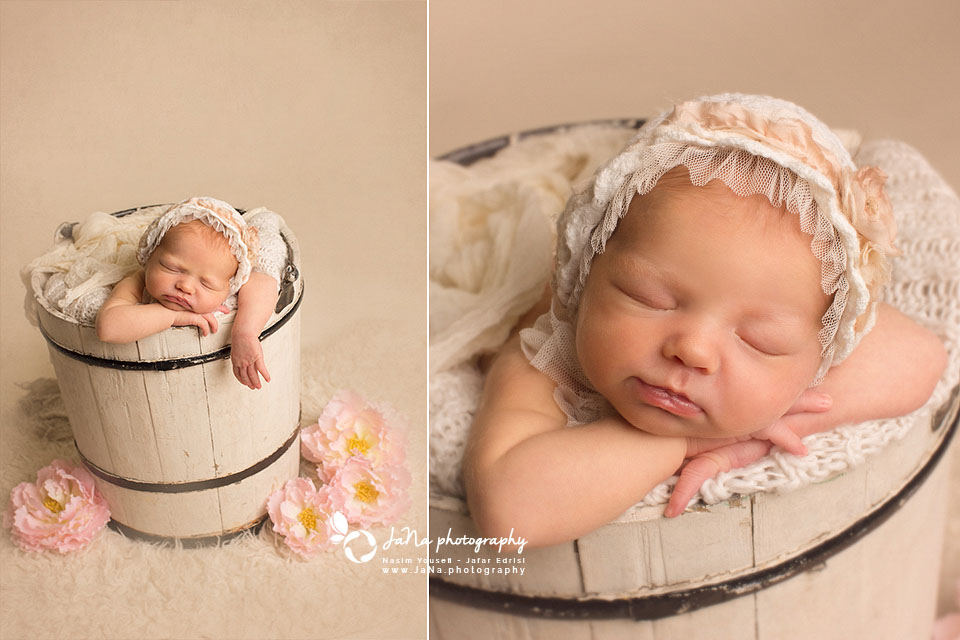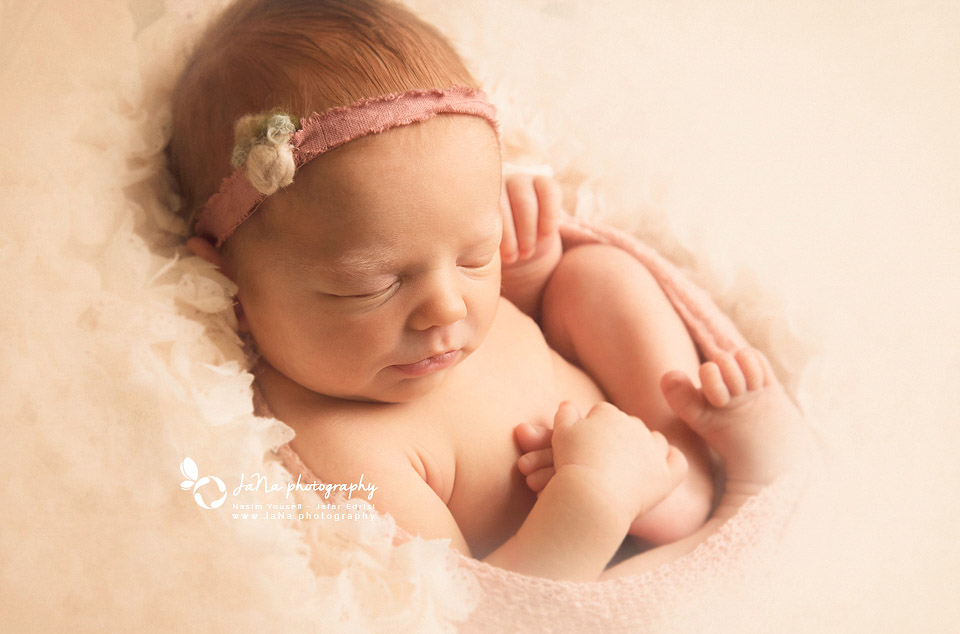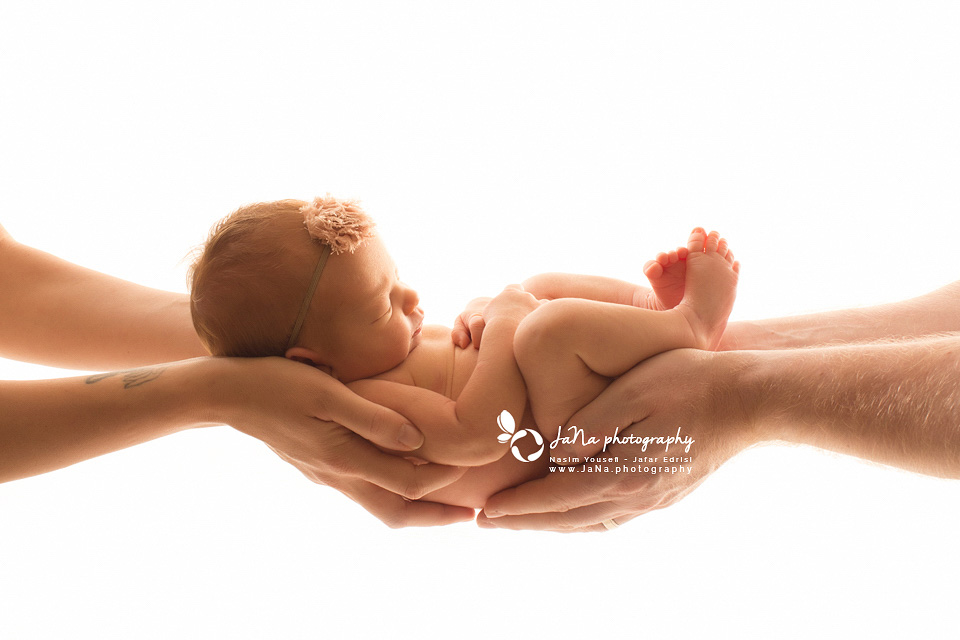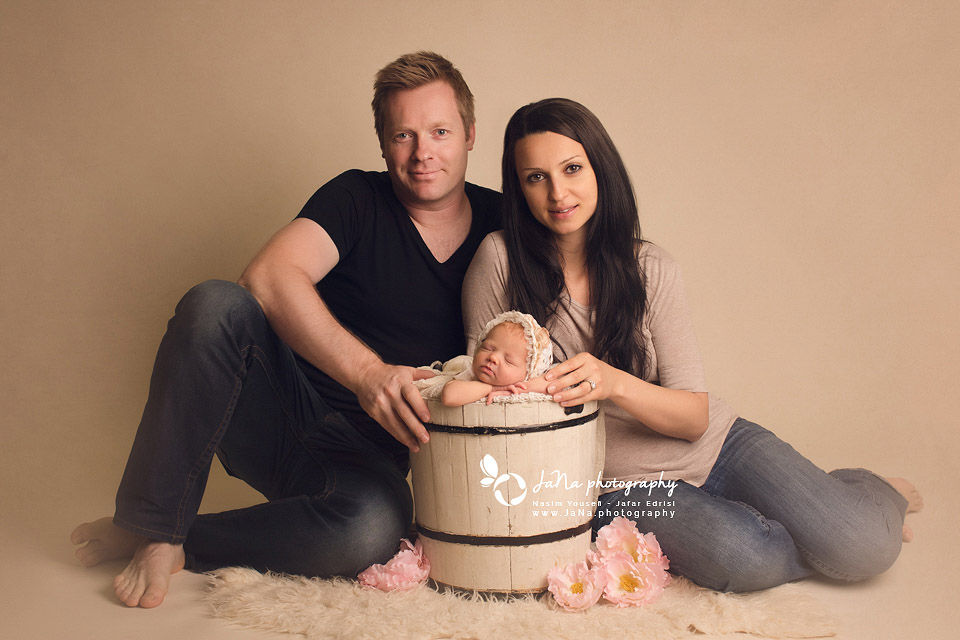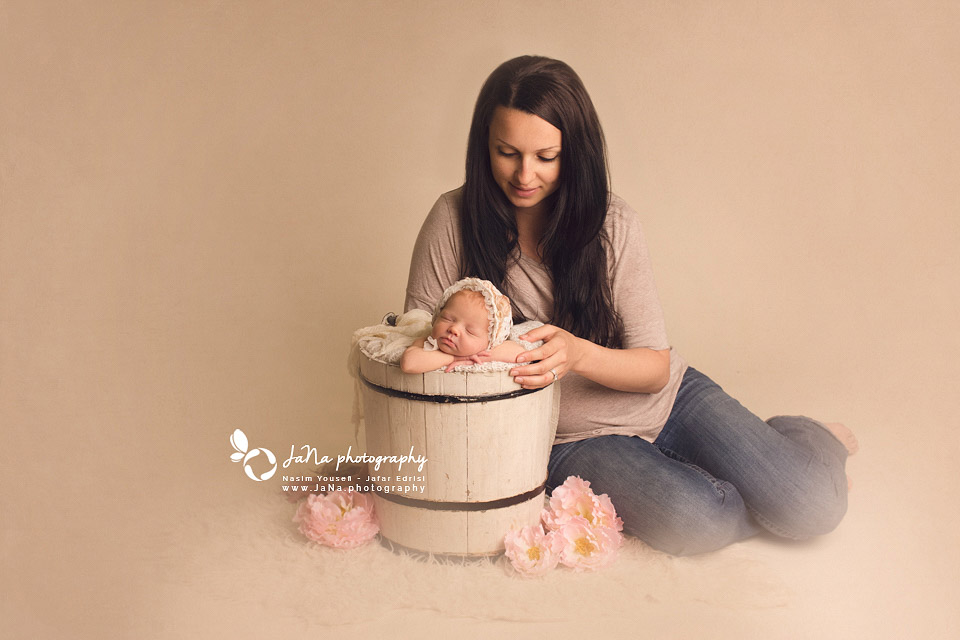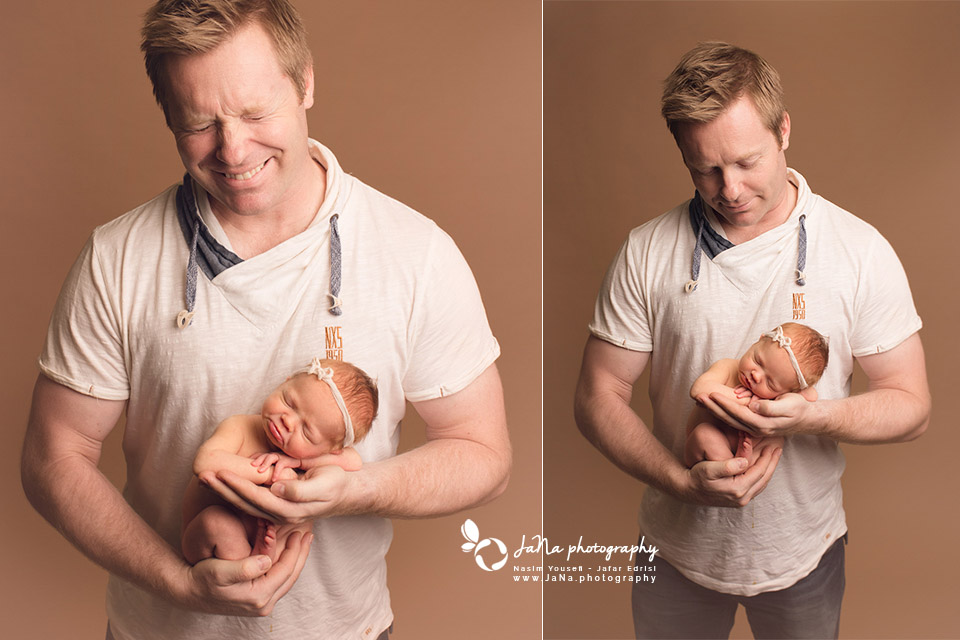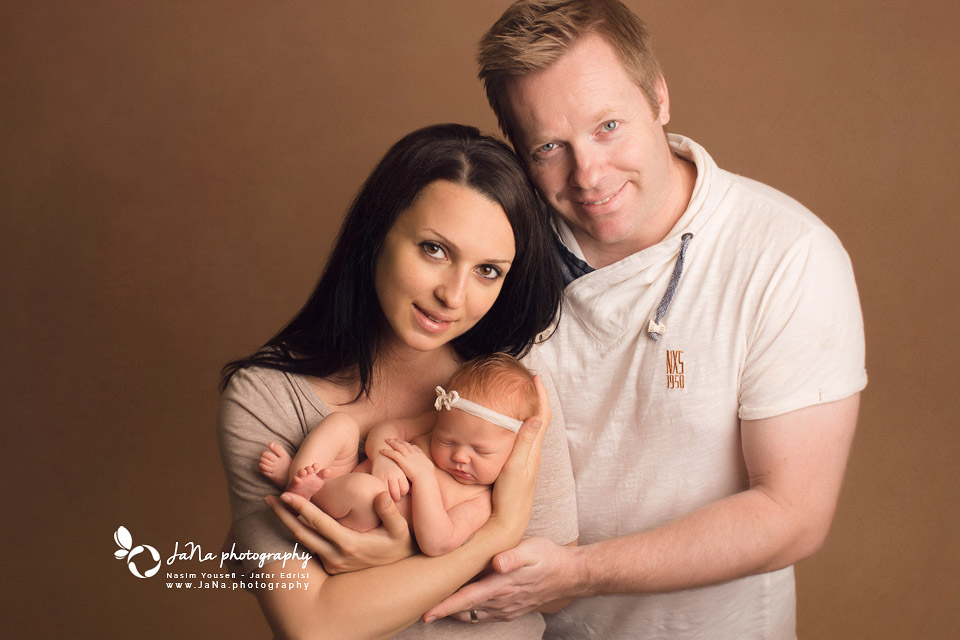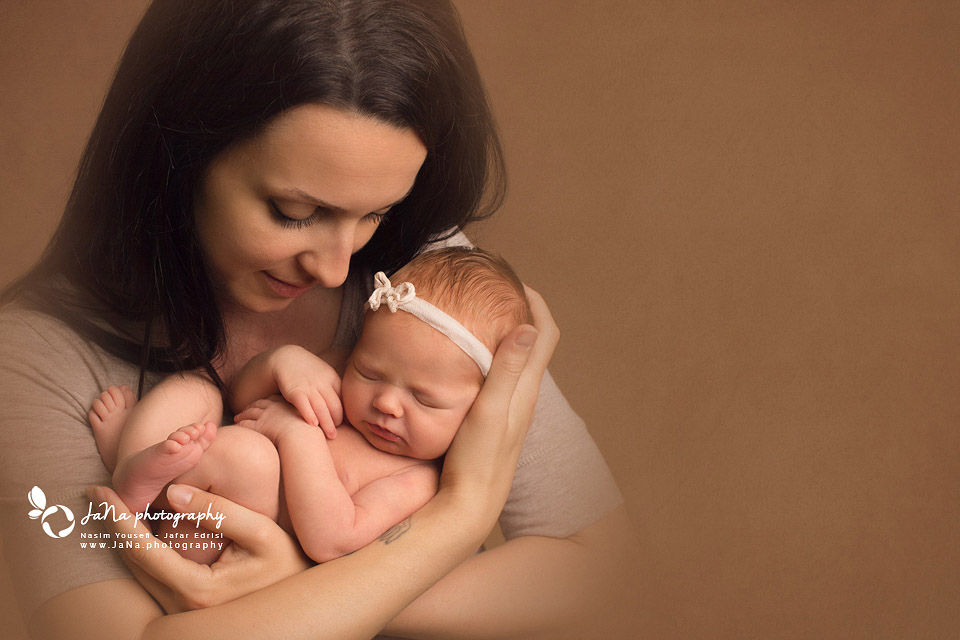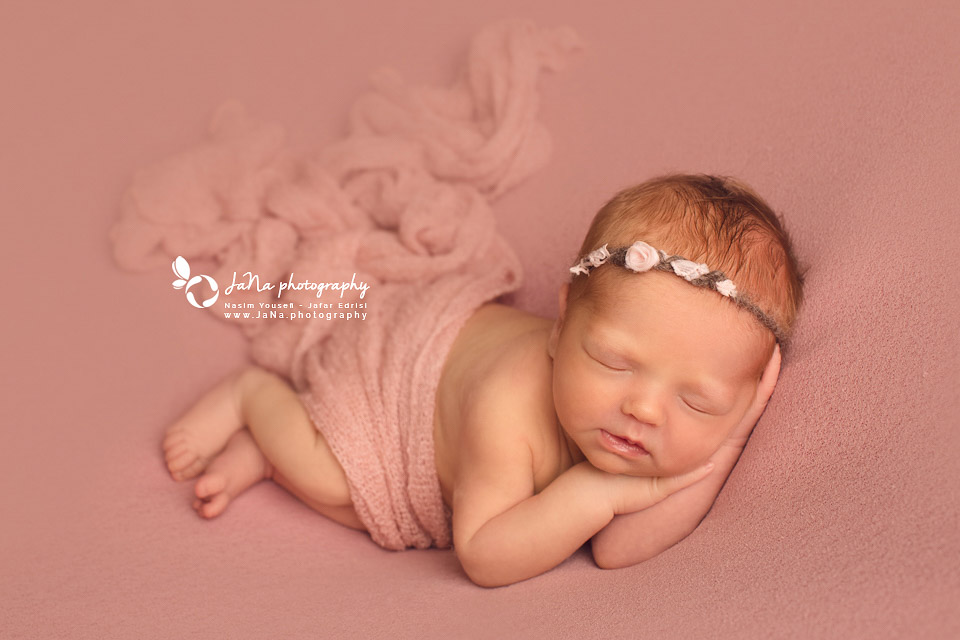 ---
---
Looking for a Vancouver newborn photographer for your family and like the pictures on this blog post?Contact Jafar Edrisi and Nasim Yousefi in JaNa Photography who provide premier and professional quality portraits of maternity, baby, kids and newborns.
World travelers and international award winners in portrait photography are honored to be chosen as your family photographers. JaNa Photography service in Vancouver BC, Surrey BC, Burnaby BC, Coquitlam BC,Richmond BC, North Vancouver BC, West Vancouver BC, New Westminster BC, White Rock BC, Langley BC, Delta BC, Fraser Valley BC, Abbotsford BC and all Lower Mainland area.
newborn photography Vancouver / jana photography