Jana Photography in Vancouver had the pleasure of joining these lovely couples for their maternity photo shoot at Park & Tilford Gardens. With breathtaking sceneries in every spot, this location truly is a magical place to capture maternity shots. We have a large selection of gowns in our studio for moms, so they get to choose the ones they like and we also suggest some of them that we think will look good on them. For these lovely moms to be, we picked out and took a few gowns from our studio and they also brought their own favorite fitted dresses as well. Their selected outfits were an excellent choice for outdoor shots.
We got there right on time to catch the sun in the perfect spot for these glorious shots of this lovely mama. Natural light photography is always more attractive because it is more comfortable for moms because they get a chance to be themselves and pose naturally, also they can enjoy the sunshine.
We usually have some favorite spots in Vancouver to shoot out photos, including Deer Lake, Cate's Park, and Park & Tilford; however, since the weather is very nice these days, we have some new locations to visit during our photoshoot. For this lovely couple, we went to Cleveland Dam in North Vancouver, and the photos turned out to be magical. Our models were super photogenic and the view of the Lions mountain in the background added to the beauty of the photos. Cleveland Dam is one of the most beautiful places in North shore, that many people think of it as heaven.
We are grateful that they booked a newborn photography session with us as well, which means we'll be meeting their bundle of joy in Jana Photography studio located in Vancouver very soon.
Contact us if you like to book your maternity photography session at Park & Tilford Gardens, North Vancouver BC.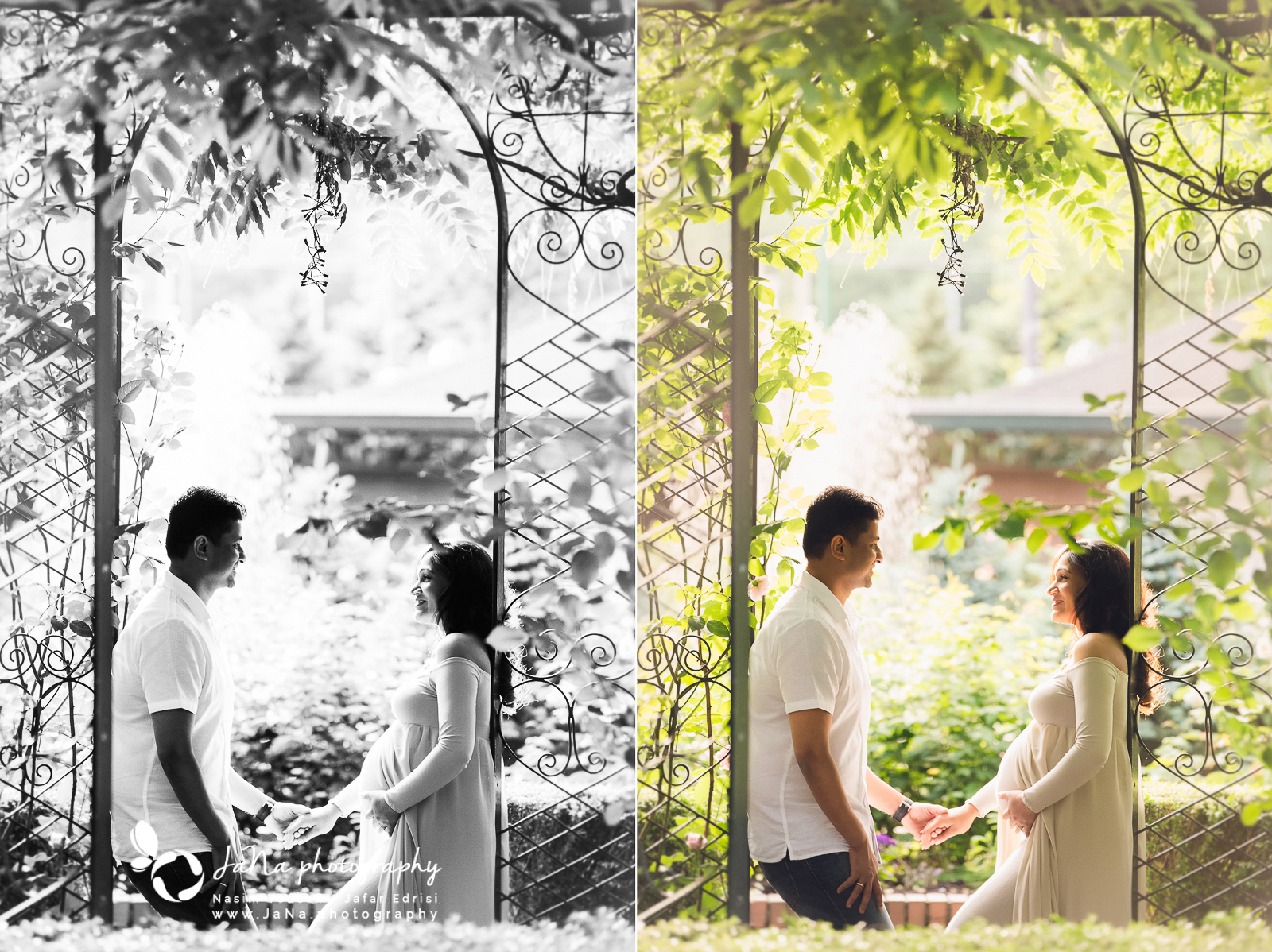 more sample of park and Tiford maternity pictures