Maternity Newborn photography Vancouver | Akajah
How we photograph a toddler with a newborn baby?? This is what we do when we have a toddler around the age of 12 months to 2 years old. To consider the safety for the newborn baby we sometimes need to create the final image with the composite of 2 individual pictures. first shot the sibling with the bucket and the second shot the only baby in the bucket and the final image gets patched and retouched in photoshop. Isn't it amazing??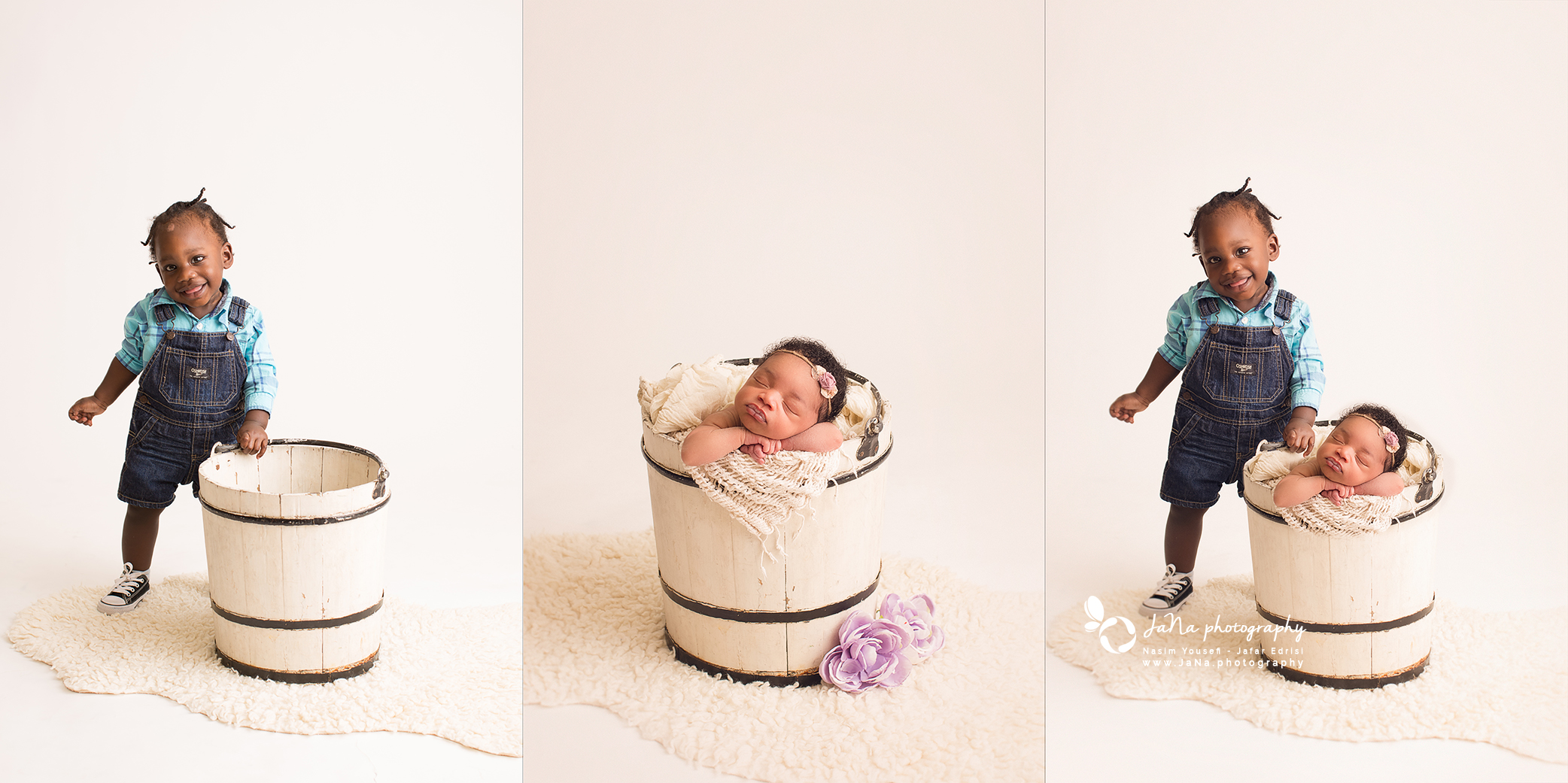 ---
We have been taking maternity photos of this beautiful mother and now it's time to take newborn photos of a little sweet girl Akajah and her lovely brother Aquille.
Mom and dad came for the maternity photography session to preserve the most memorable moments of their life and a great new change for their family of four.
Few weeks after we got them booked for the newborn photography session. The baby surprise was a baby girl. The family couldn't be happier to have her in their life.
Akajah was a very sleepy baby with a lovely curly hair, and we were able to capture the most precious moment of this 10 days old baby girl. How cute is she? And we love the outfit she is wearing, so glamorous :))).
Please take a look at a few highlights of this little angel session, which took place in our JaNa photography Vancouver studio. What a cutie! The gallery starts with the maternity photos followed by the little ones pictures.
Maternity Newborn photography Vancouver | Akajah
---
---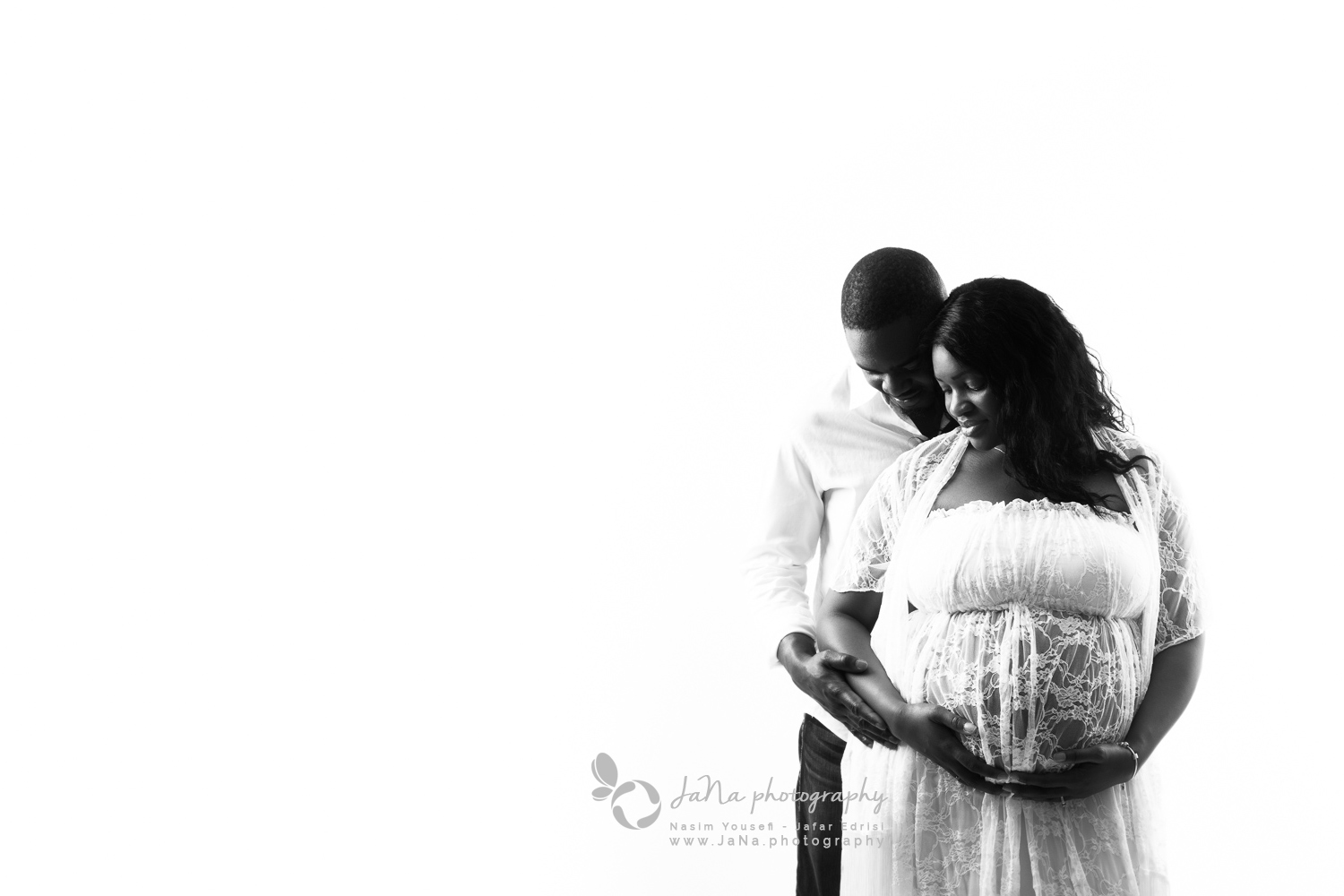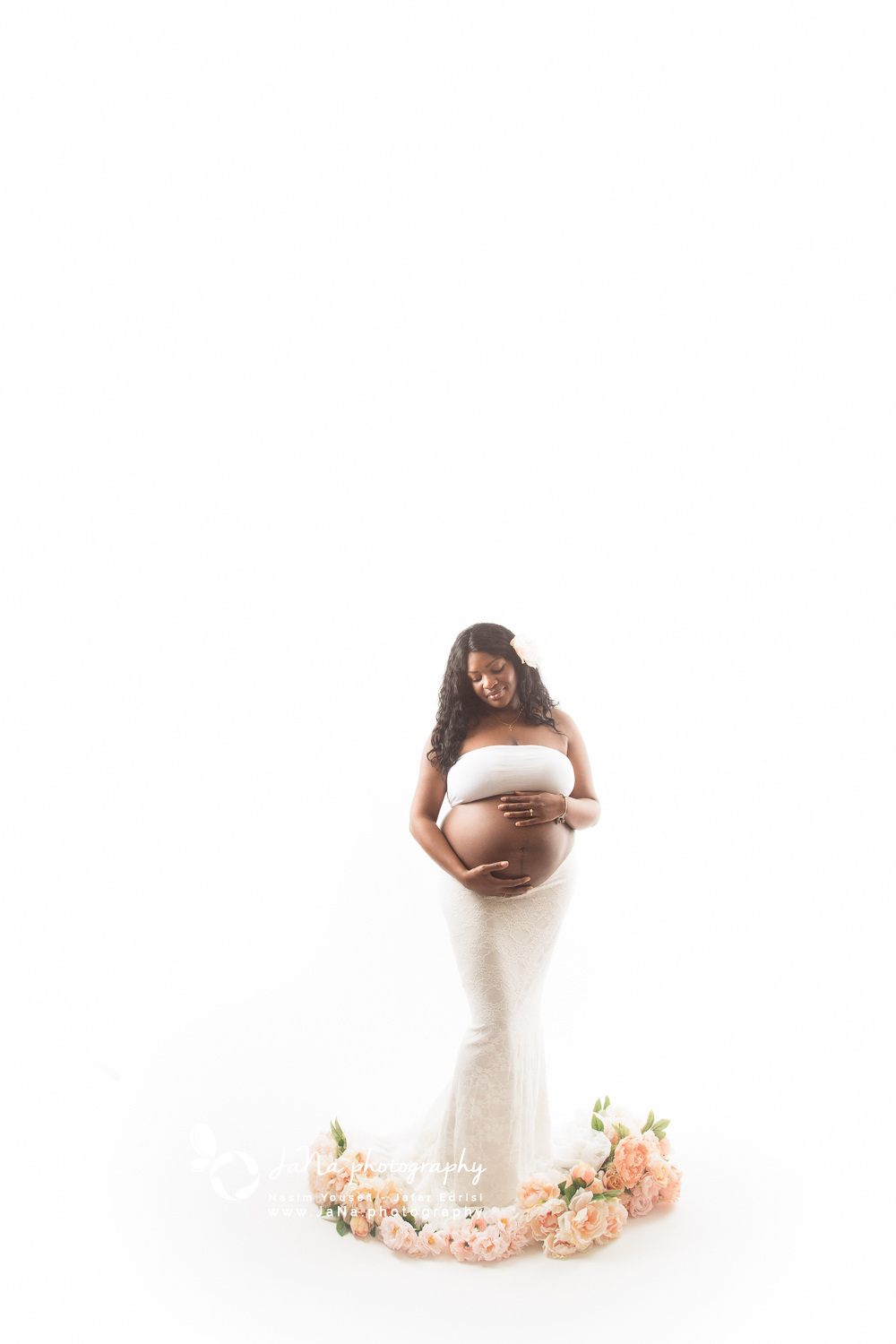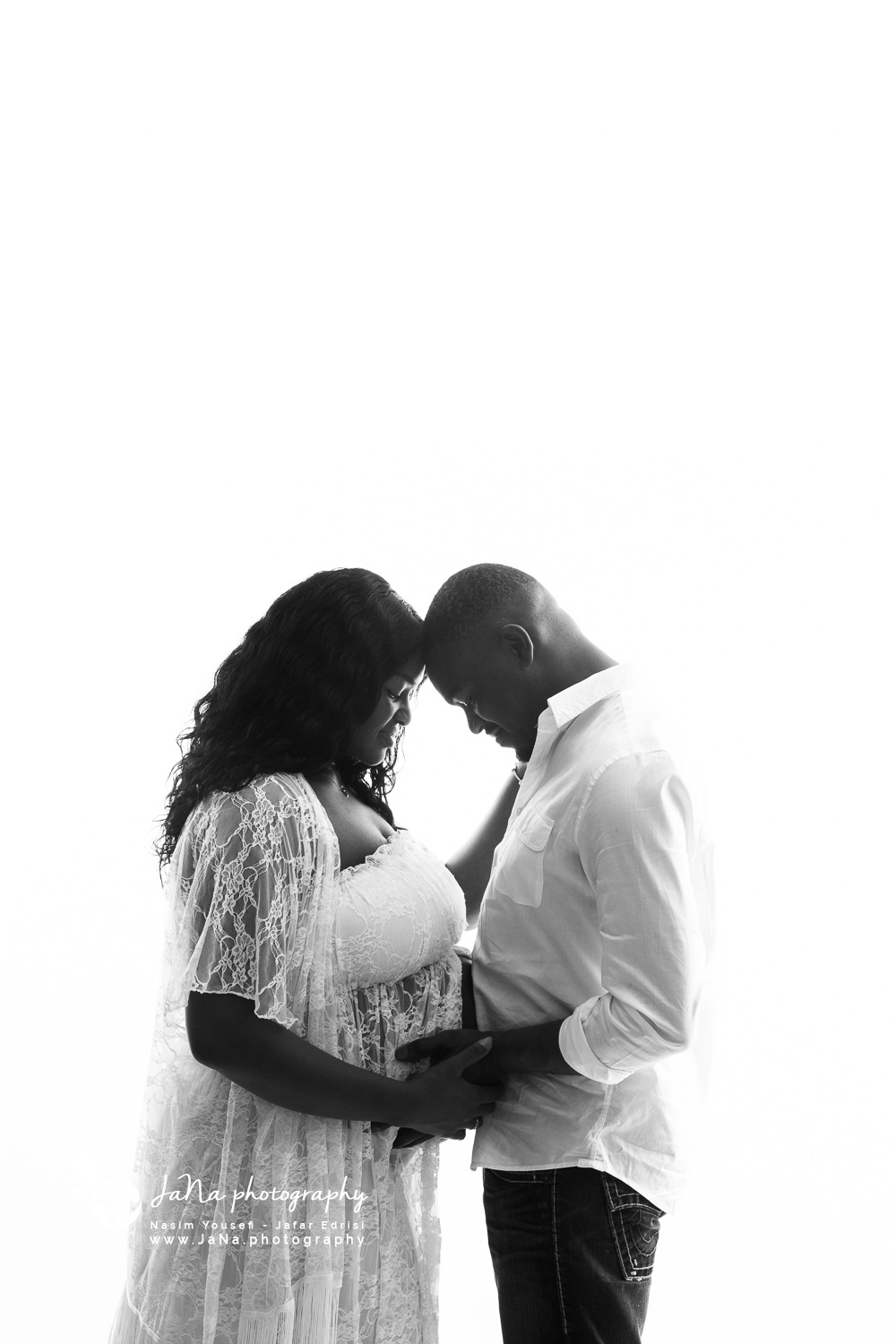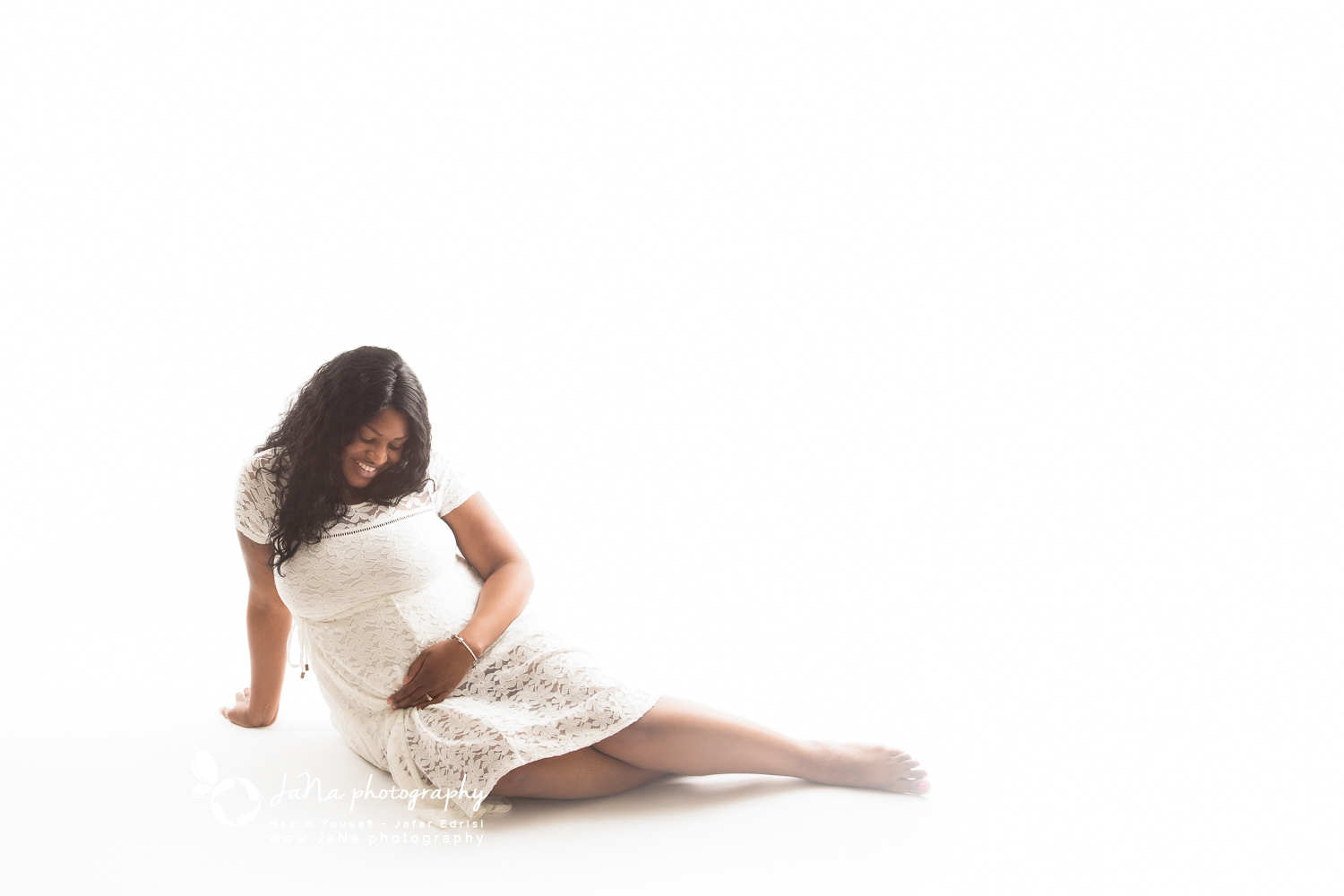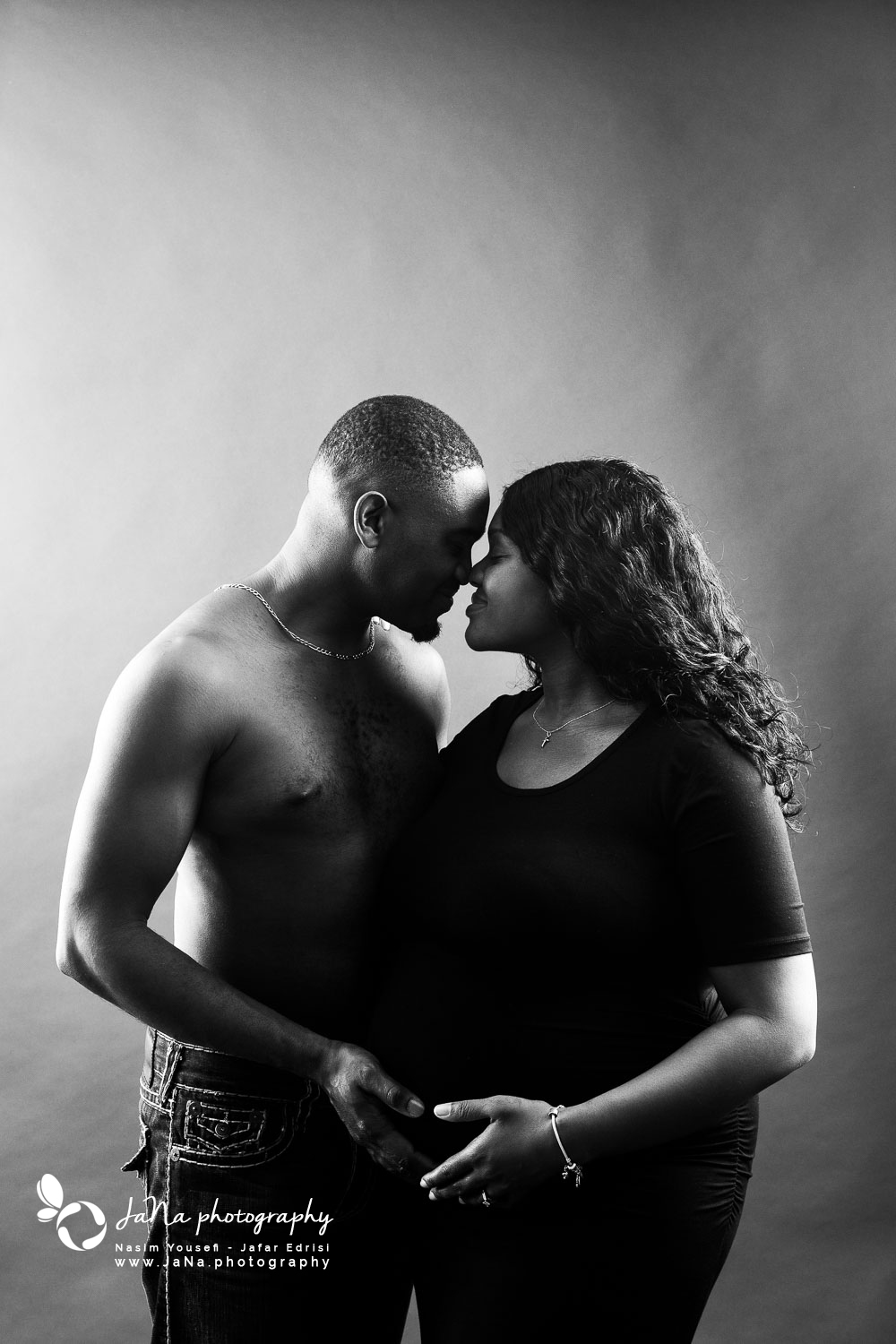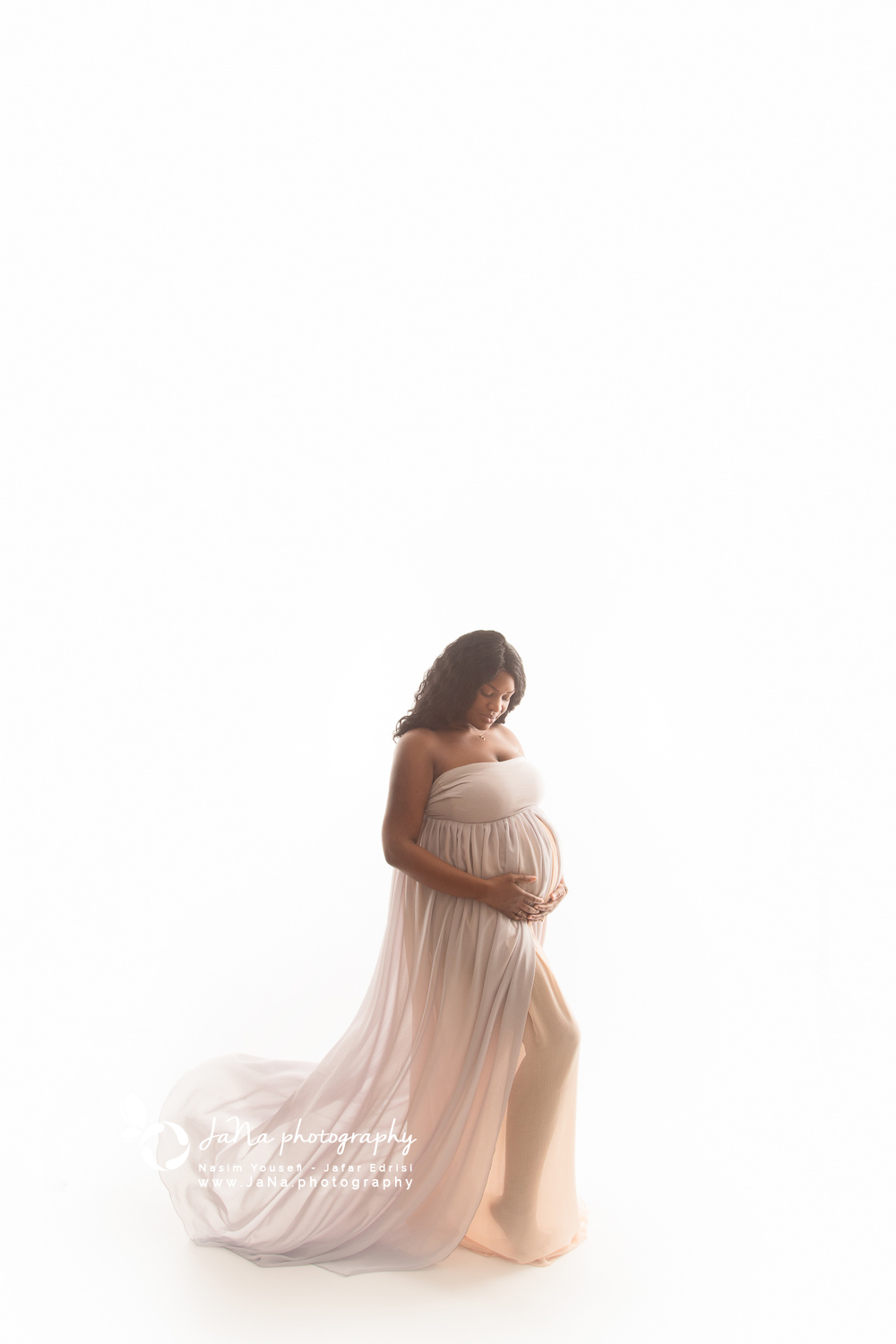 Maternity Newborn photography Vancouver | Akajah
---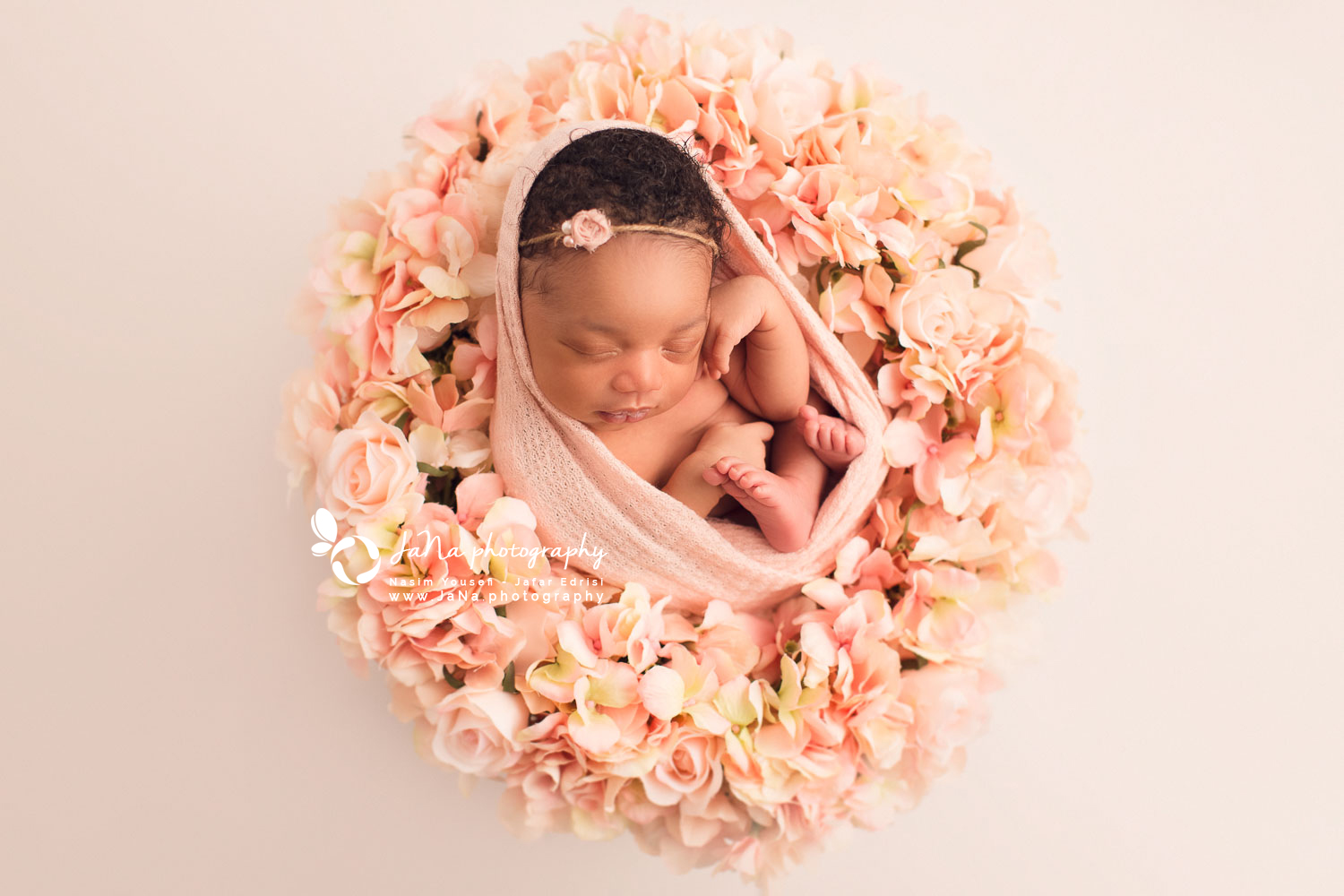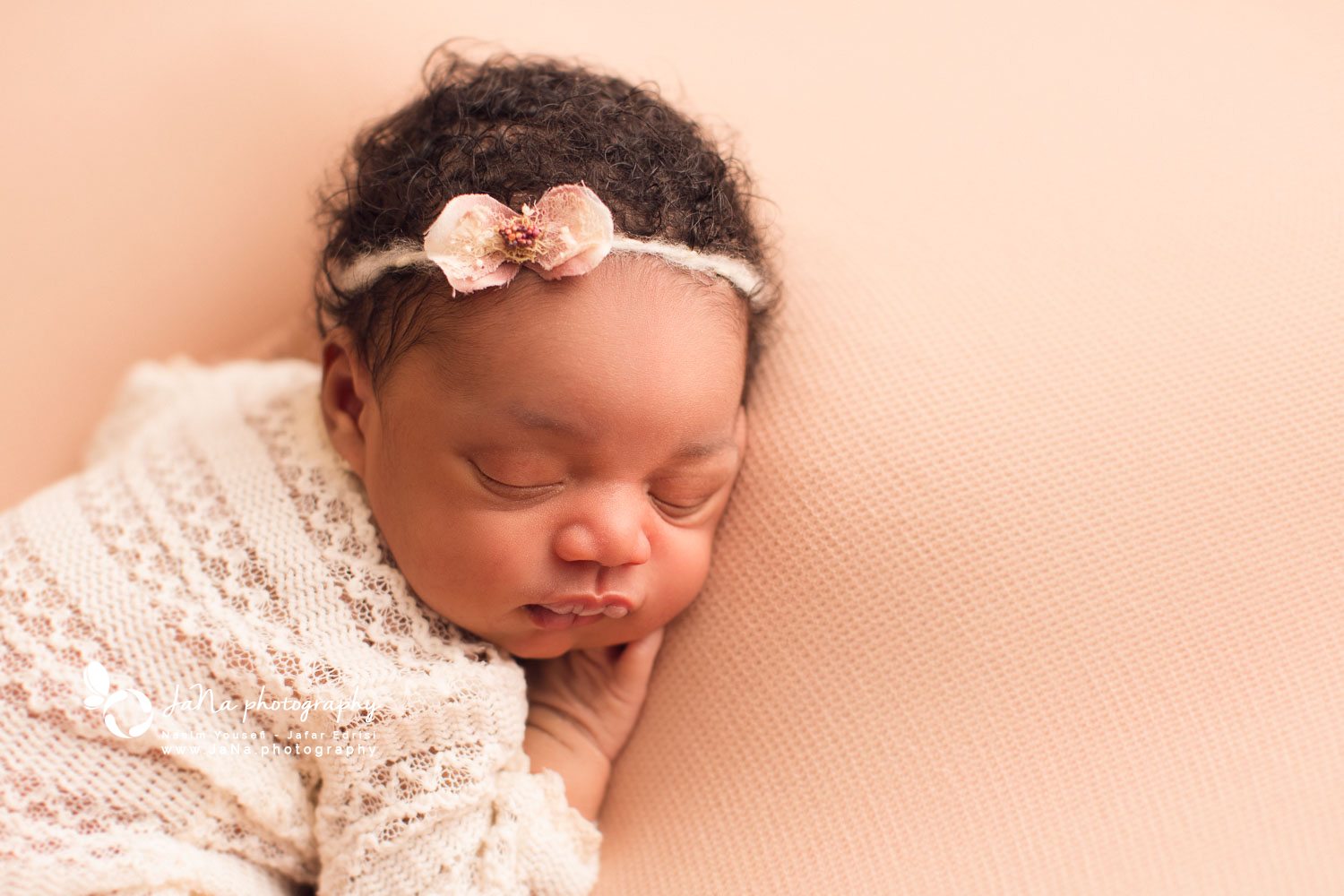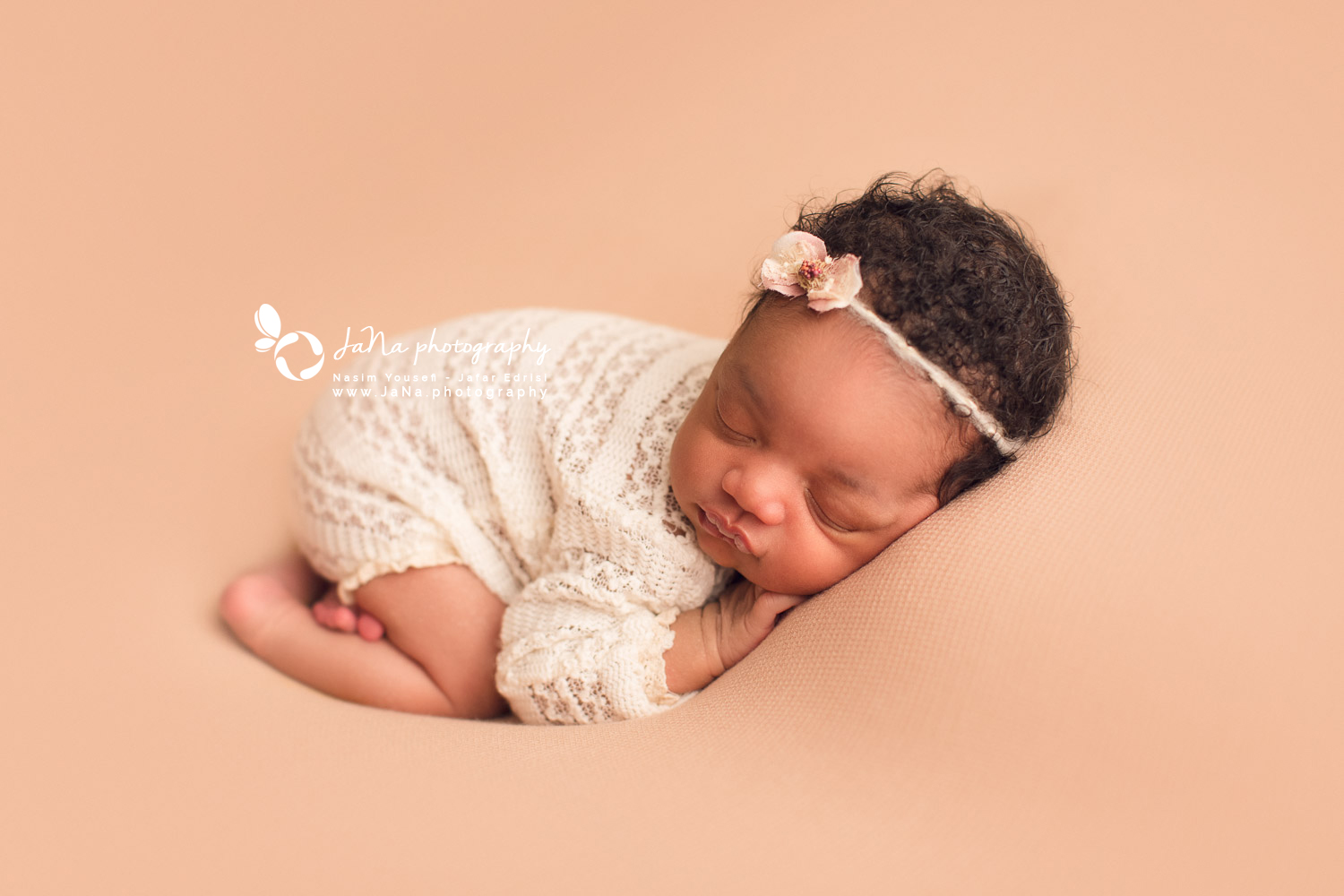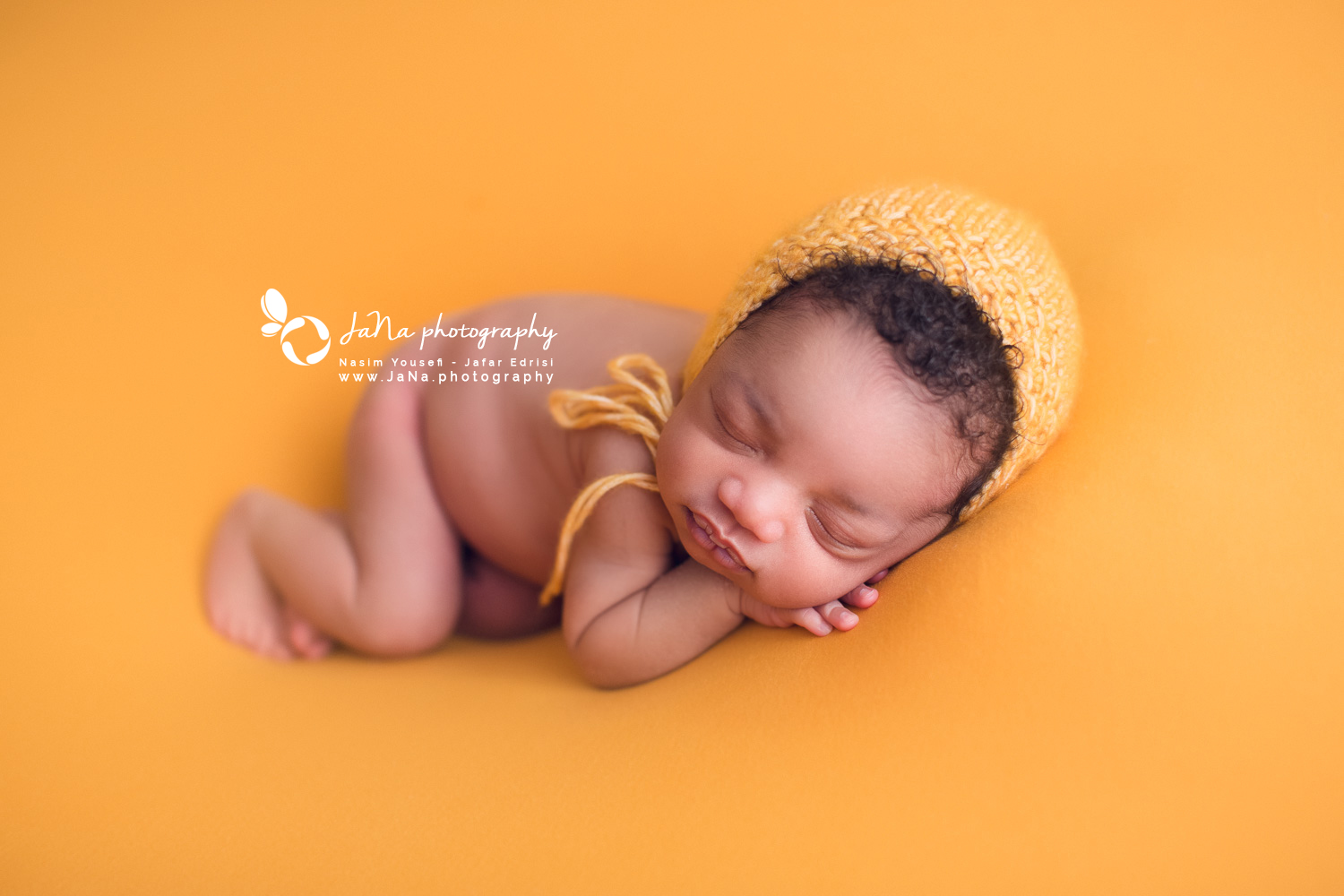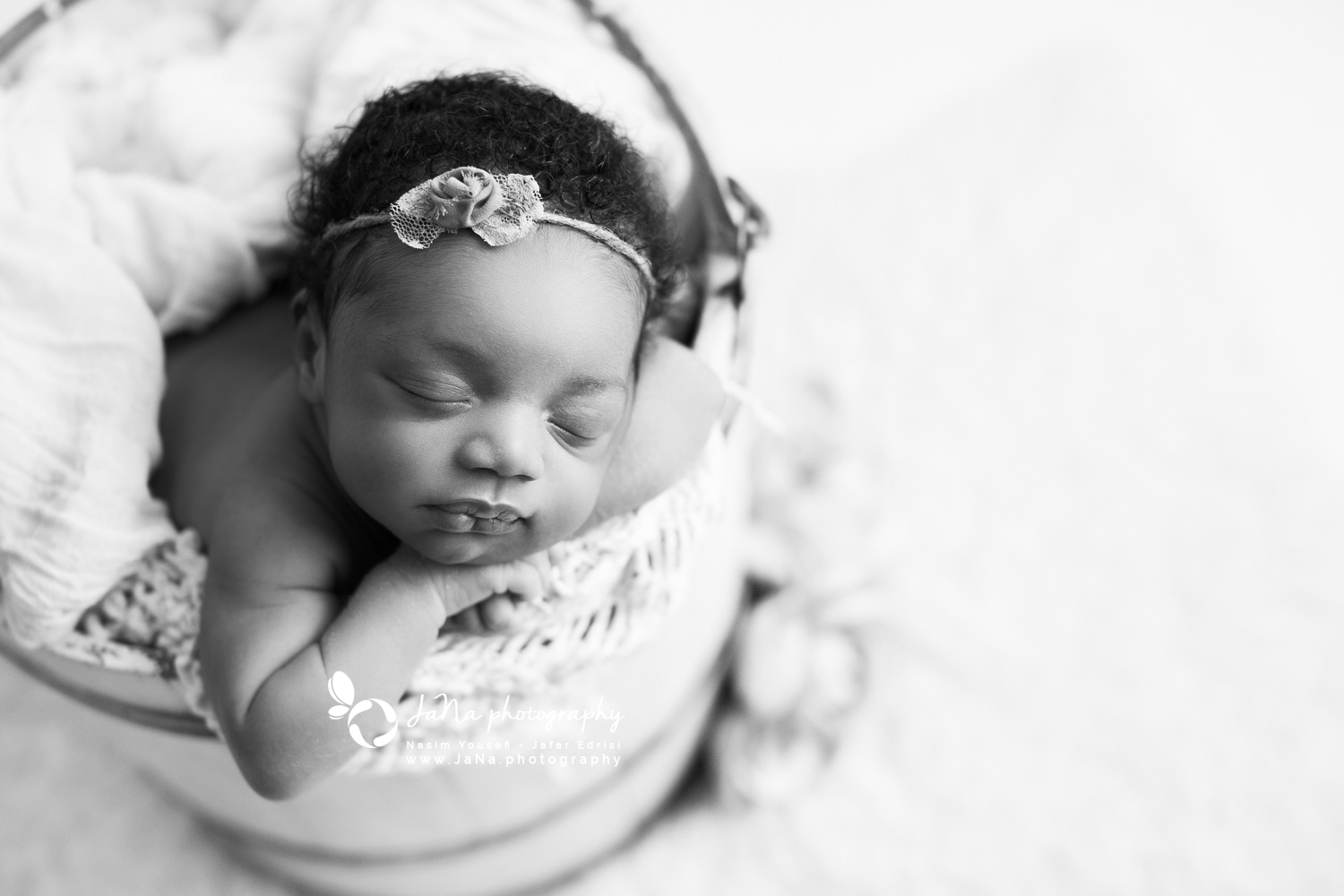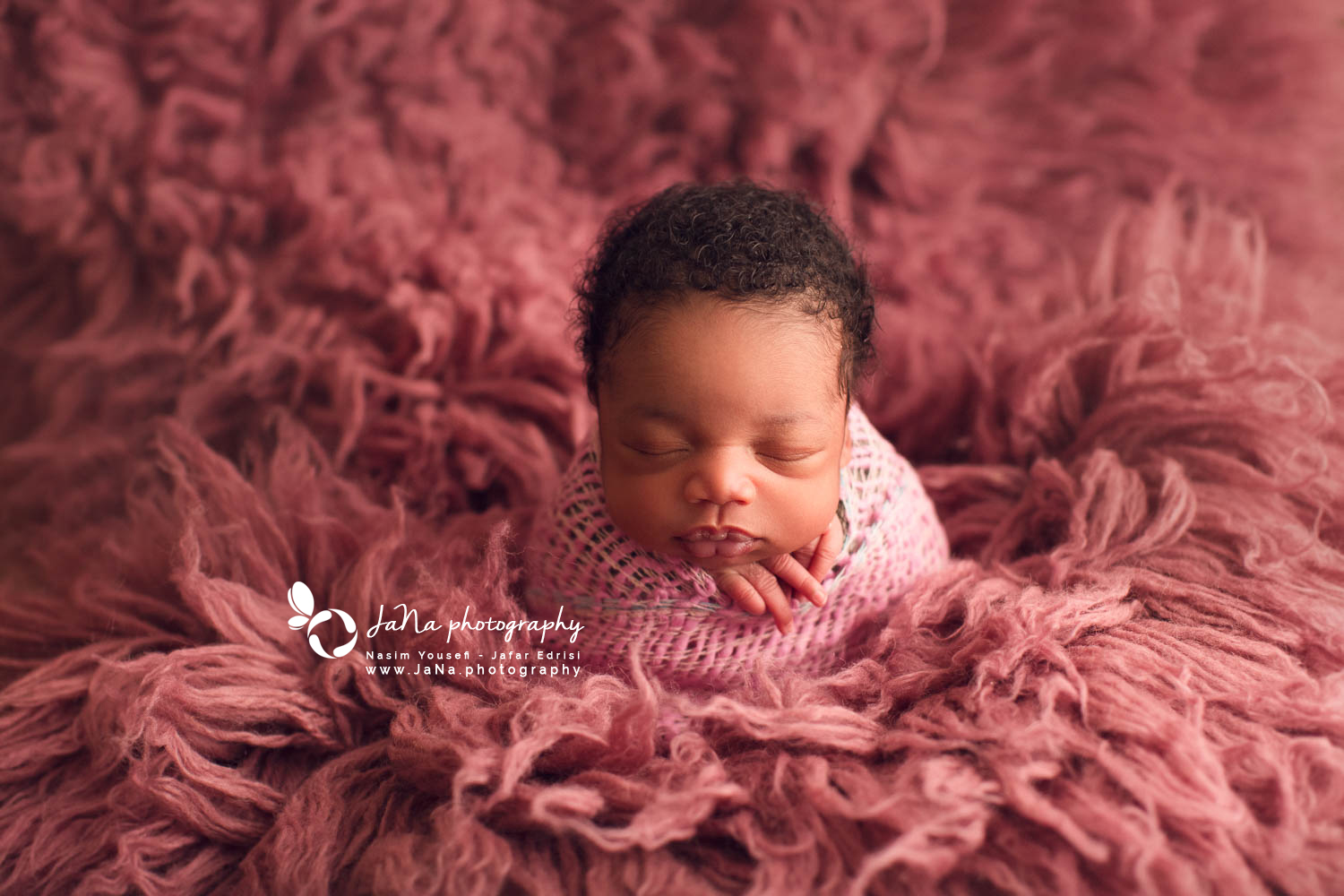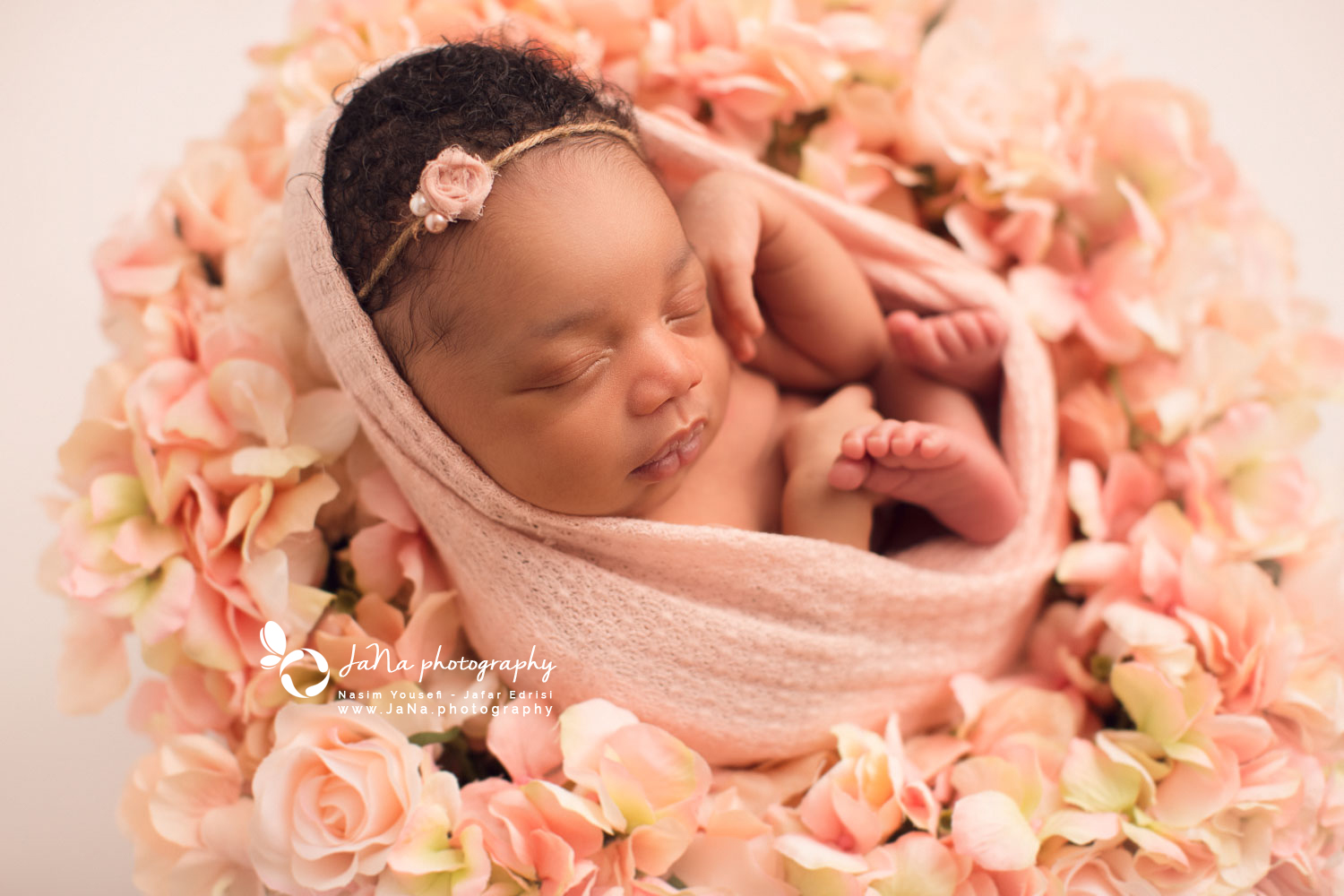 ---
---
Maternity Newborn photography Vancouver | Akajah
Looking for a Vancouver newborn photographer for your family and like the pictures on this blog post?Contact Jafar Edrisi and Nasim Yousefi in JaNa Photography who provide premier and professional quality portraits of maternity, baby, kids and newborns.
World travelers and international award winners in portrait photography are honored to be chosen as your family photographers. JaNa Photography service in Vancouver BC, Surrey BC, Burnaby BC, Coquitlam BC,Richmond BC, North Vancouver BC, West Vancouver BC, New Westminster BC, White Rock BC, Langley BC, Delta BC, Fraser Valley BC, Abbotsford BC and all Lower Mainland area.
Maternity Newborn photography Vancouver | Akajah