We are so excited to offer the Christmas mini session again this year as well. We got so many positive feedback last year and decided to open up some spots for Christmas 2023. We have limited time slots available so don't miss your chance and secure your spot today. 
What to wear for the Holiday mini session 
Dear Clients, we are so excited to meet you for Christmas mini sessions. We would like to share some information about the session and how to prepare for it. After reading these tips if you still have questions or concerns please do not hesitate to contact us.
We have 4 different setups and our main focus is your little bundle of joy. We will start with some individual shots and then move on to some family pictures. This routine might change depending on how comfortable the baby is during the session.
For babies, one of our setups is very white and dreamy, so it is recommended to wear something light color, not necessarily white but something light.
(You will find the sample of the color pallet at the end)
Another setup for babies is brown which we recommend something red or Christmasy. (You will find the sample  of the color pallet at the end)
For your family pictures, try to wear something with Christmas colors or plaid patterns that would look nice.
Christmas PJs are fun and the result is always very nice and feels cozy, so feel free to bring your matching PJs.
The session is only 30 minutes so please make sure you are prepared and the baby is in a good mood.
To avoid overlap with the next session, considering cleaning time and sanitizing the sets, please come on time.
** Please Kindly note that arriving late to your session will result in shorter session time since we want to avoid overlap with the next session.
We can only accommodate IMMEDIATE FAMILY mom and dad and their kids. Please don't bring along additional family members or a company.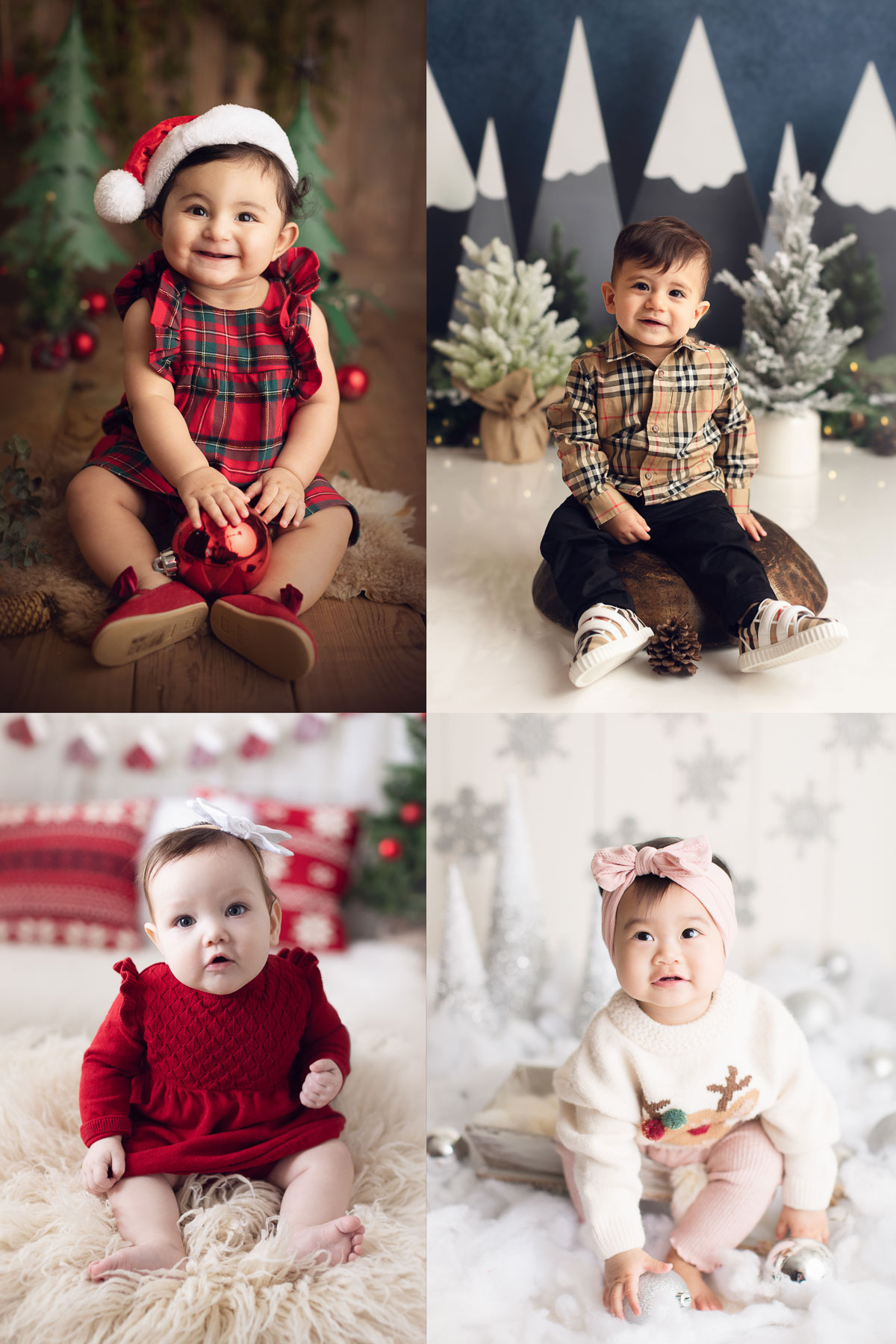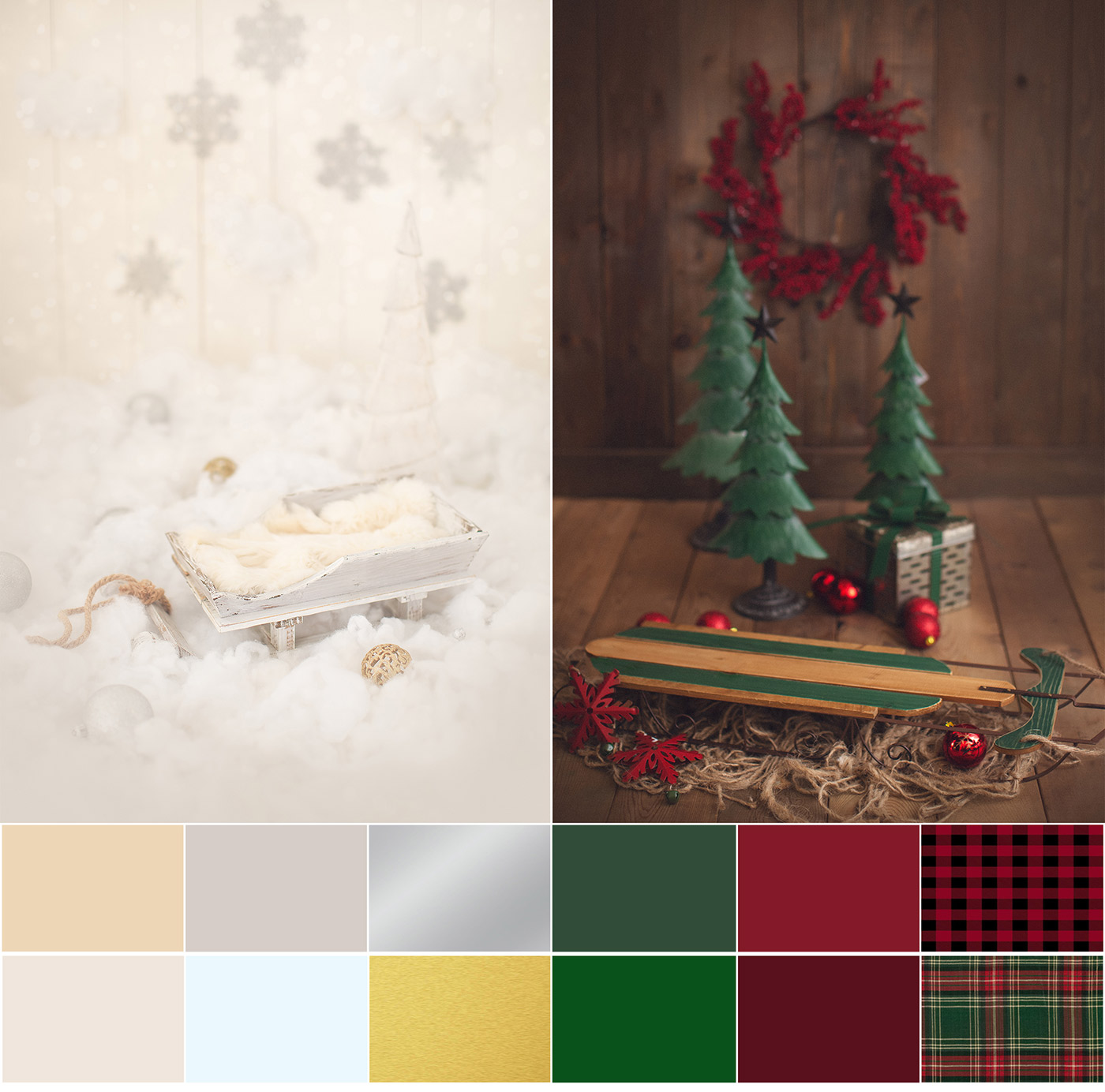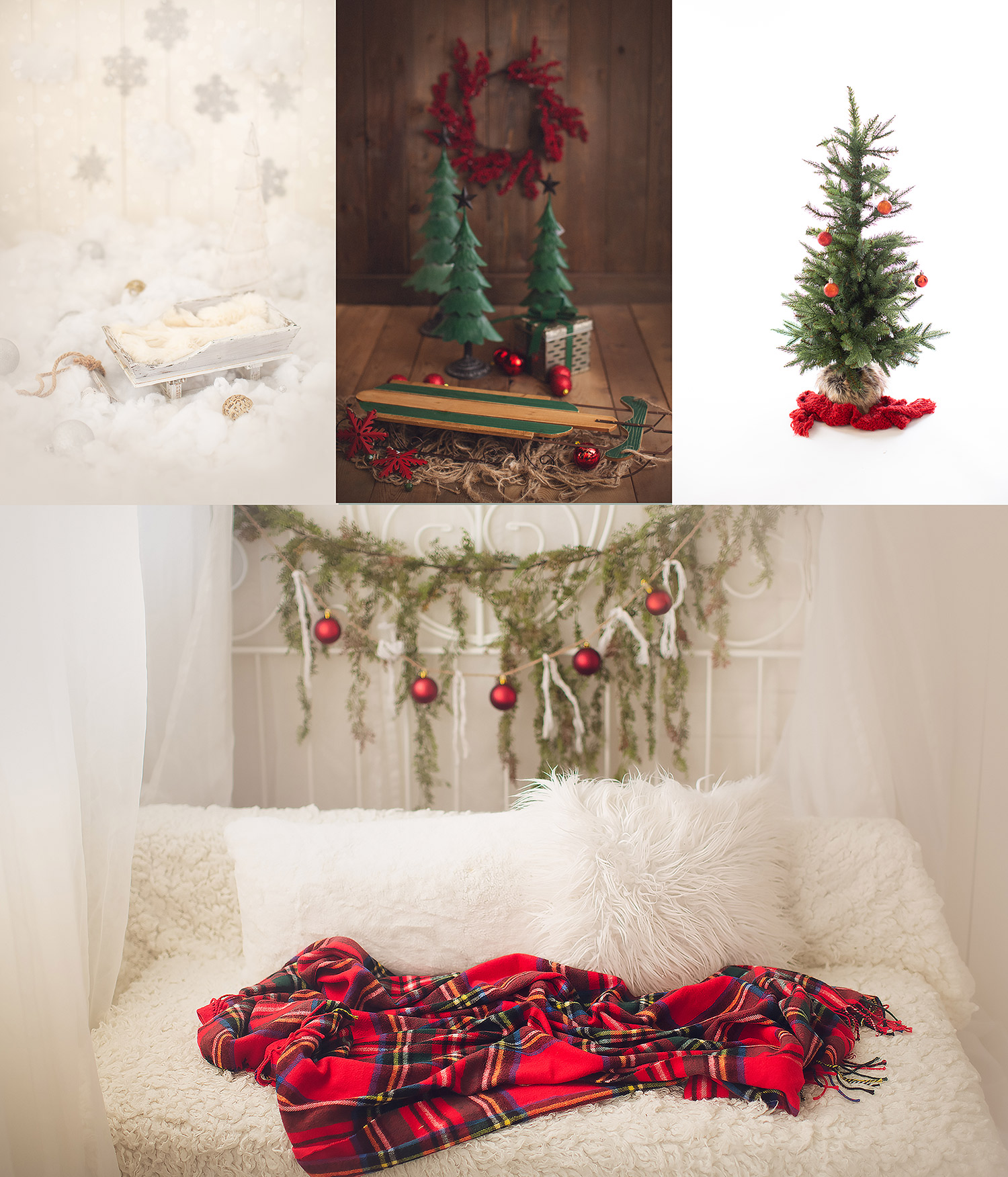 Holiday Mini Session 2023
$350 + GST
4 to 12 months old
30 minutes
Natural and Studio lighting
mom, dad and siblings for family picture
6 high-resolution digital pictures
Both Color and Black and white
Original/Full size
Delivered on Dropbox
+ $100 for an additional family (+2 images)
+ $200 for all the raw images
This session is only available for baby's immediate family member and no dogs are allowed for mini session. In case you are interested to have more family member or bring your dog, we recommend you booking our baby/family full session. 
Can I book this session for my newborn?
This session is only available for babies between 4 months old to 1 year old. 
Can we have grandparents for some pictures

? 
No, the mini session is suitable for mom, dad and baby's sibling. If you like to have more family members, we recommend you booking our baby/family Full session. 
Are dogs allowed for this session

? 
Unfortunately, we can not accommodate your furry family member for the mini session. You are more than welcome to book our full session, if you wish to bring your dog.
Do you provide Christmas outfit?
We have number of Santa hats available to use, but you may bring your own outfit.
What if I want to have more pictures?
This package includes 6 images, but if you wish to have more, you can purchase each extra image for $35 + GST.
The session will take about 30 minutes.
Does this package include prints?
This package is only digital but, you can always ask us for more details regarding prints.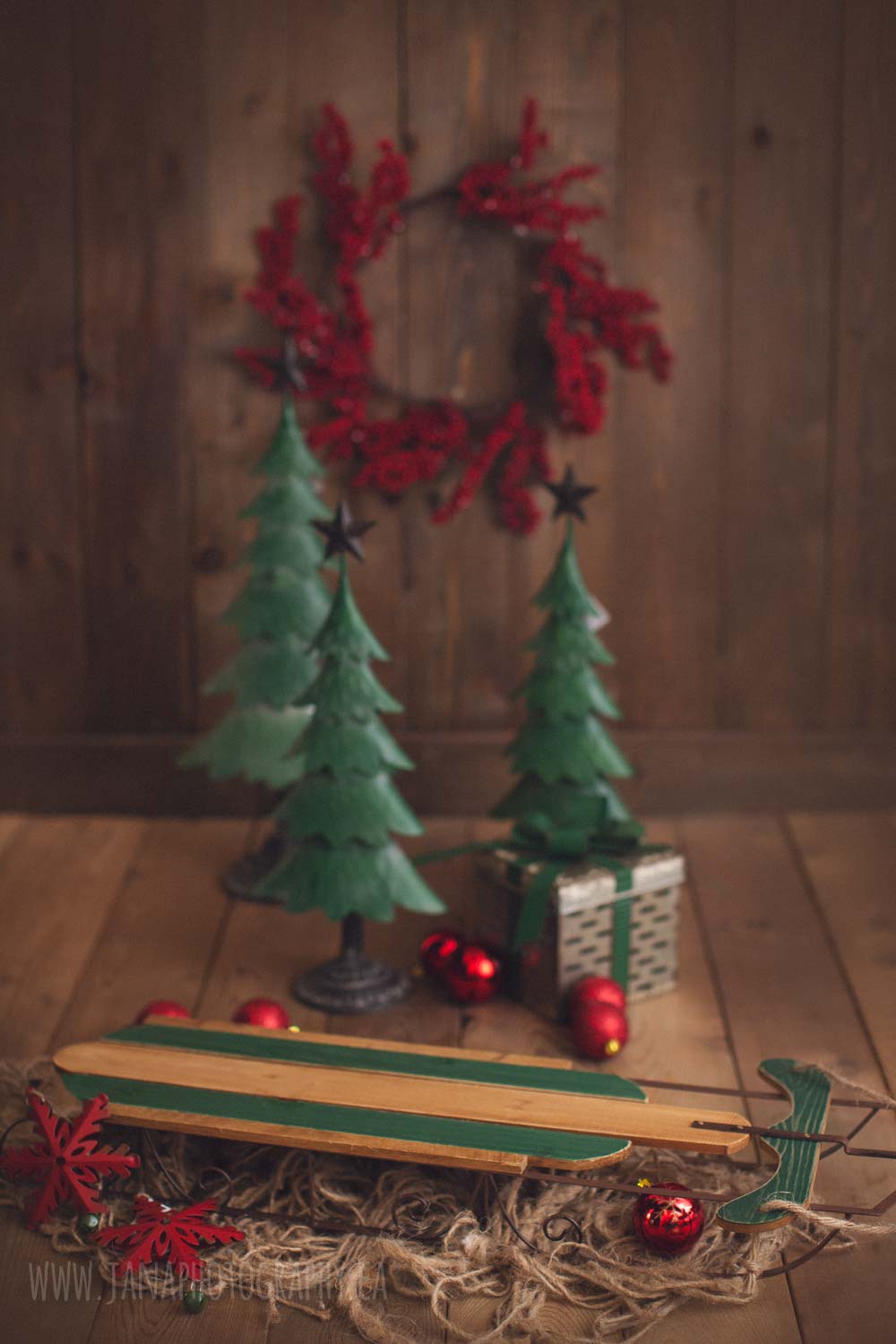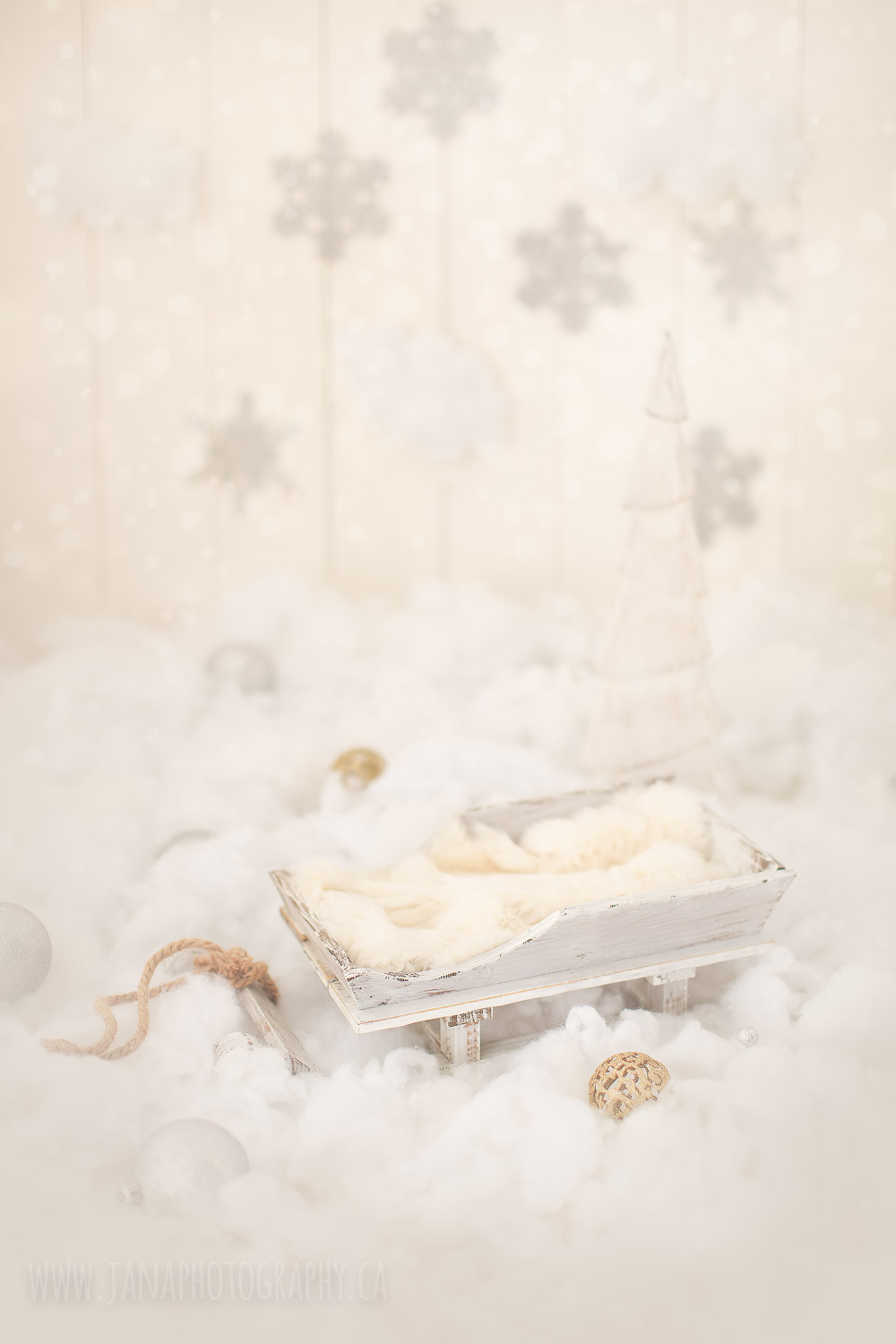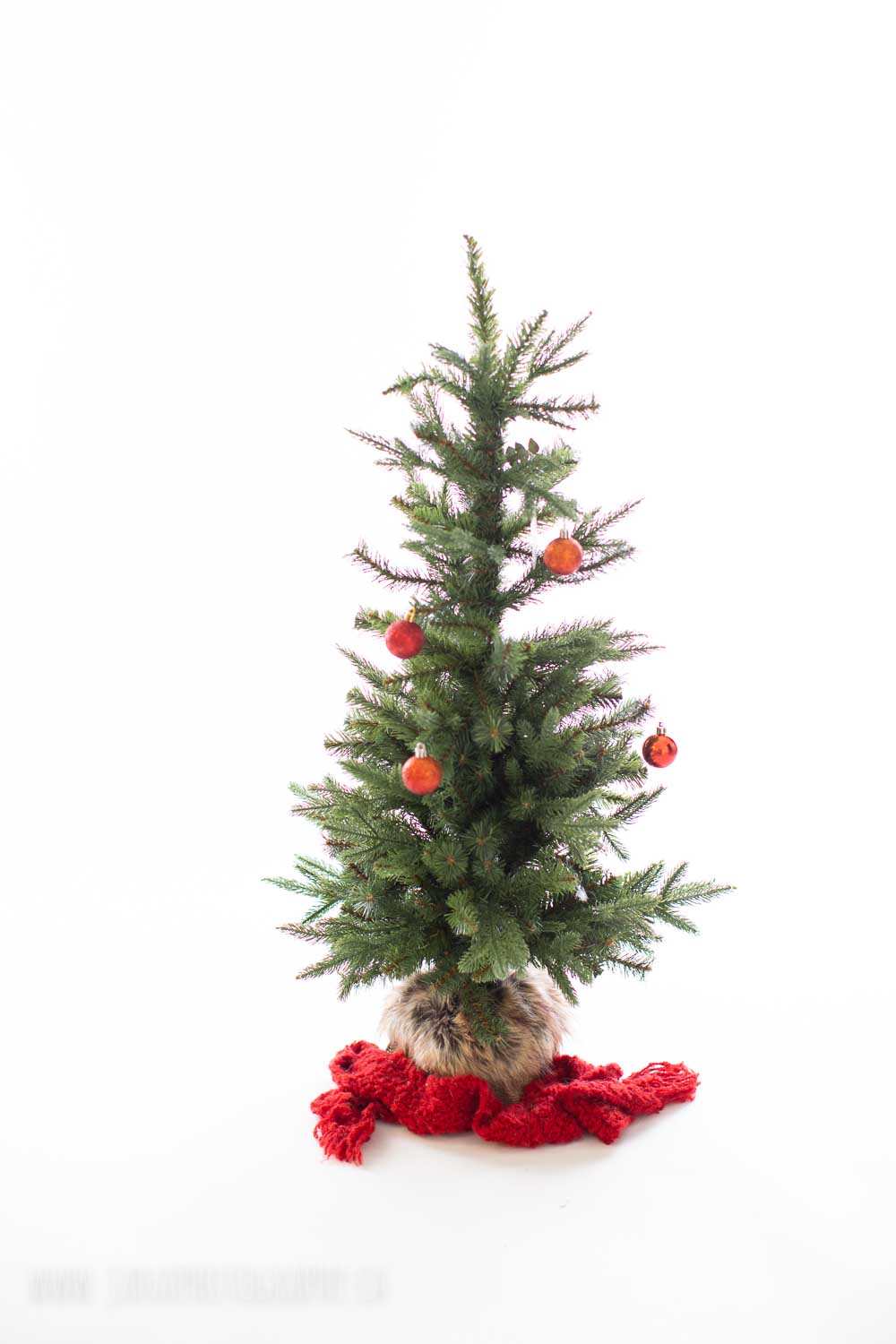 © Jana newborn photography | Vancouver, BC
Award-winning professional photography studio. Specialized in maternity, baby, and newborn photography. Serving Vancouver, North Vancouver, Burnaby, Surrey, Coquitlam BC.