Are you a Cunucka fan?
Let see what this lovely couple did for the Canuks newest fan – member.
Here at Jana Photography, we have a lot of variety in our props for newborn and babies during the photoshoot. However, we always get excited to see that parents bring their own and personal props to use in their photo session.
This amazing couple brought so many cute outfits and props for their little boy. They had the cutest Canucks Hockey Jersey for their little boy and we got so excited and creative to come up with different ideas on how to incorporate Canucks Hockey Jersey into our photo scene. we decided to put him on belly pose and since he also had crochet hat and hockey shoes, we put the Canucks Jersey under his hand, where we could also capture the Canucks logo.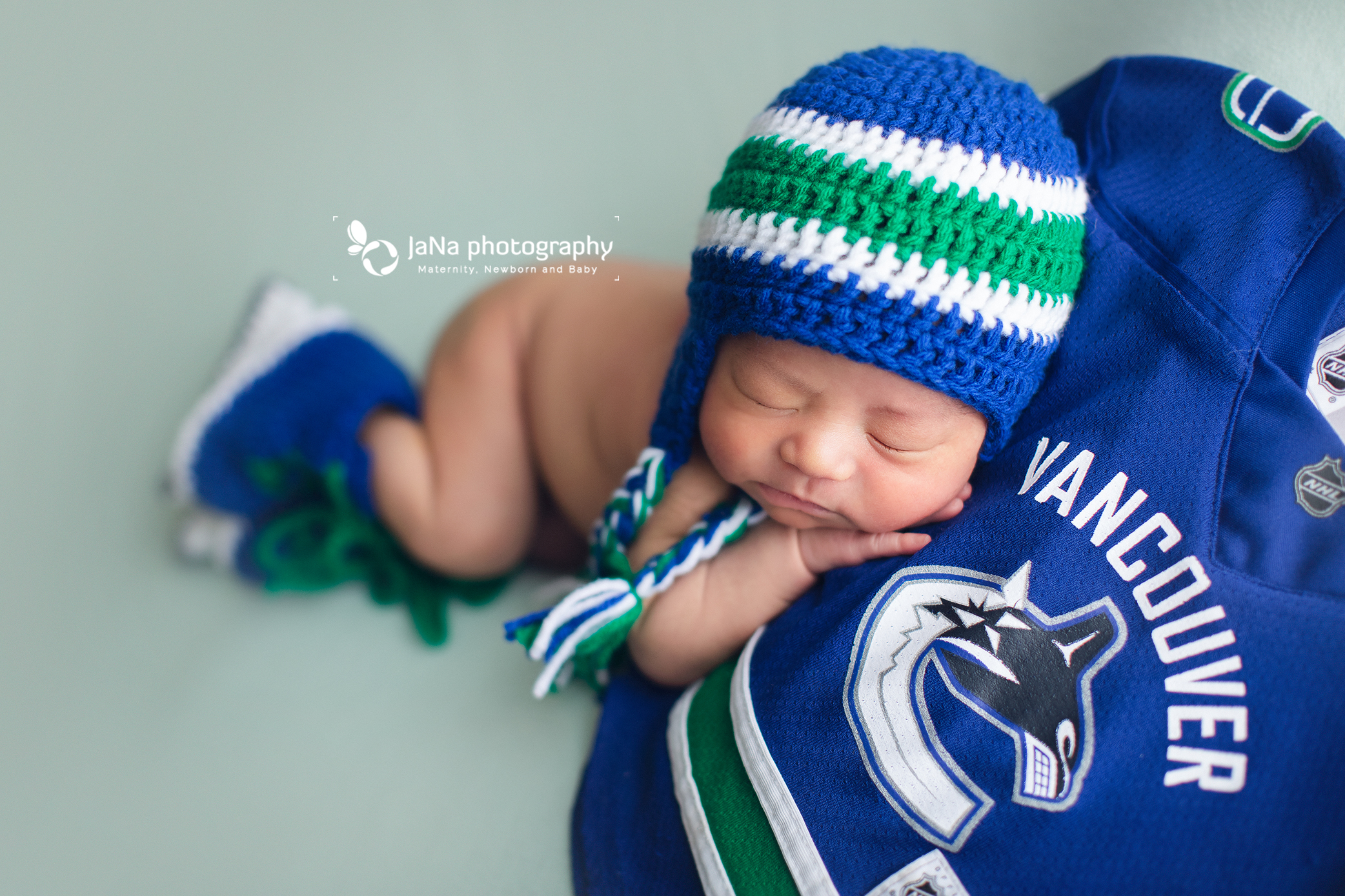 Go Canucks Go!!!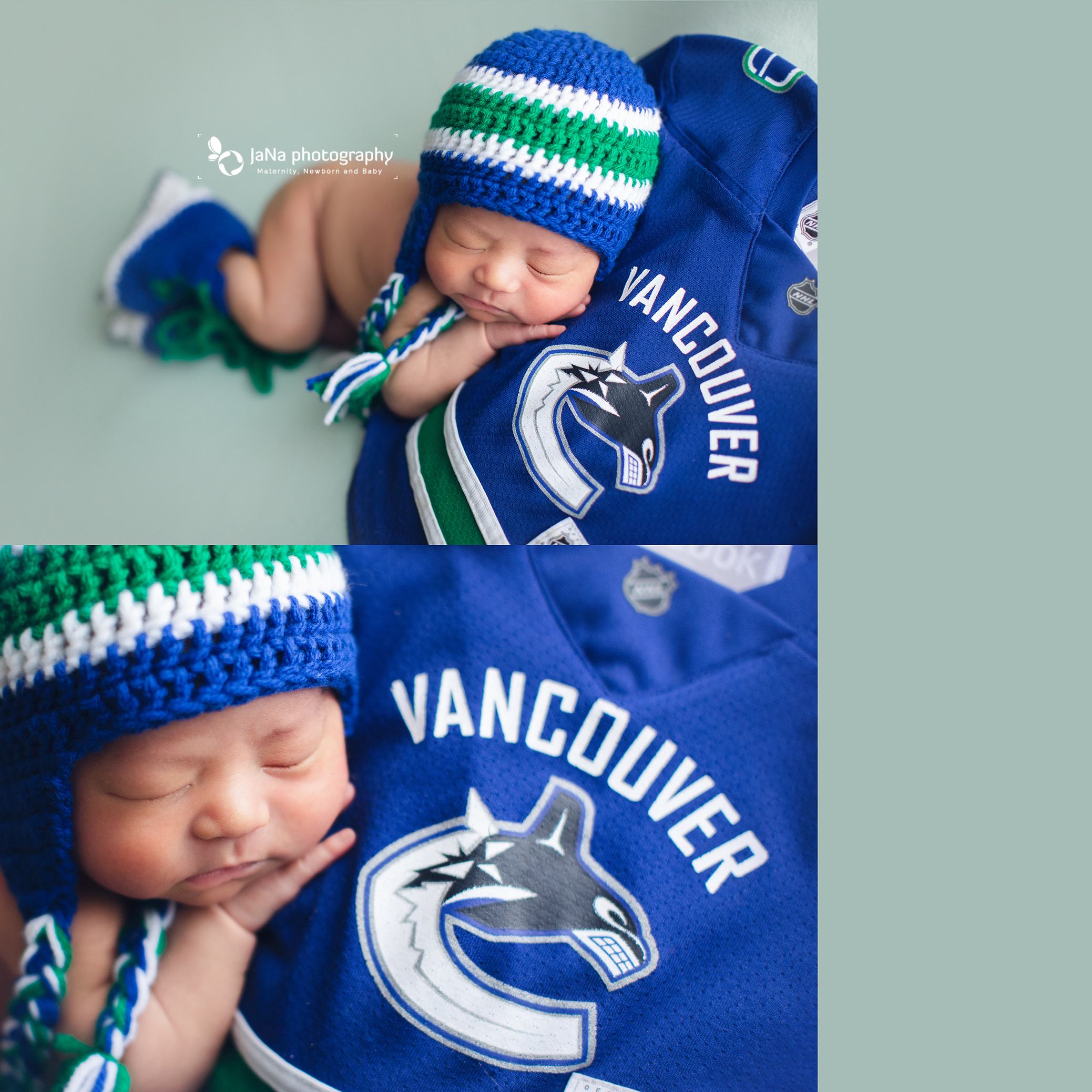 Besides the Canucks' hockey props, they also brought some other outfits and props such as crochet mickey mouse outfit. This lovely couple really liked Mickey mouse, and they also had Micky headband for themselves; the result was absolutely adorable. At Jana Photography, clients can choose their favorite outfit from our wide range of props, however, this couple brought a set of a hat and wrap, because they had this idea to use the same hat and wrap for their second baby in future. We admired their passion and love during the session, and their positive energy encouraged us to come up with new ideas.
They also brought a cute Burberry Scarf that according to the Mommy, this scarf was his baby's first gift and it was very important for them to capture a photo with it. We wrapped our little baby boy with his blue and navy Burberry scarf, which also reminded us of Canucks theme color. Last but not least, this little baby boy had two adorable Christmas chipmunk stuffies from Disney, and we created an adorable Christmas shot of this little boy and his chipmunks.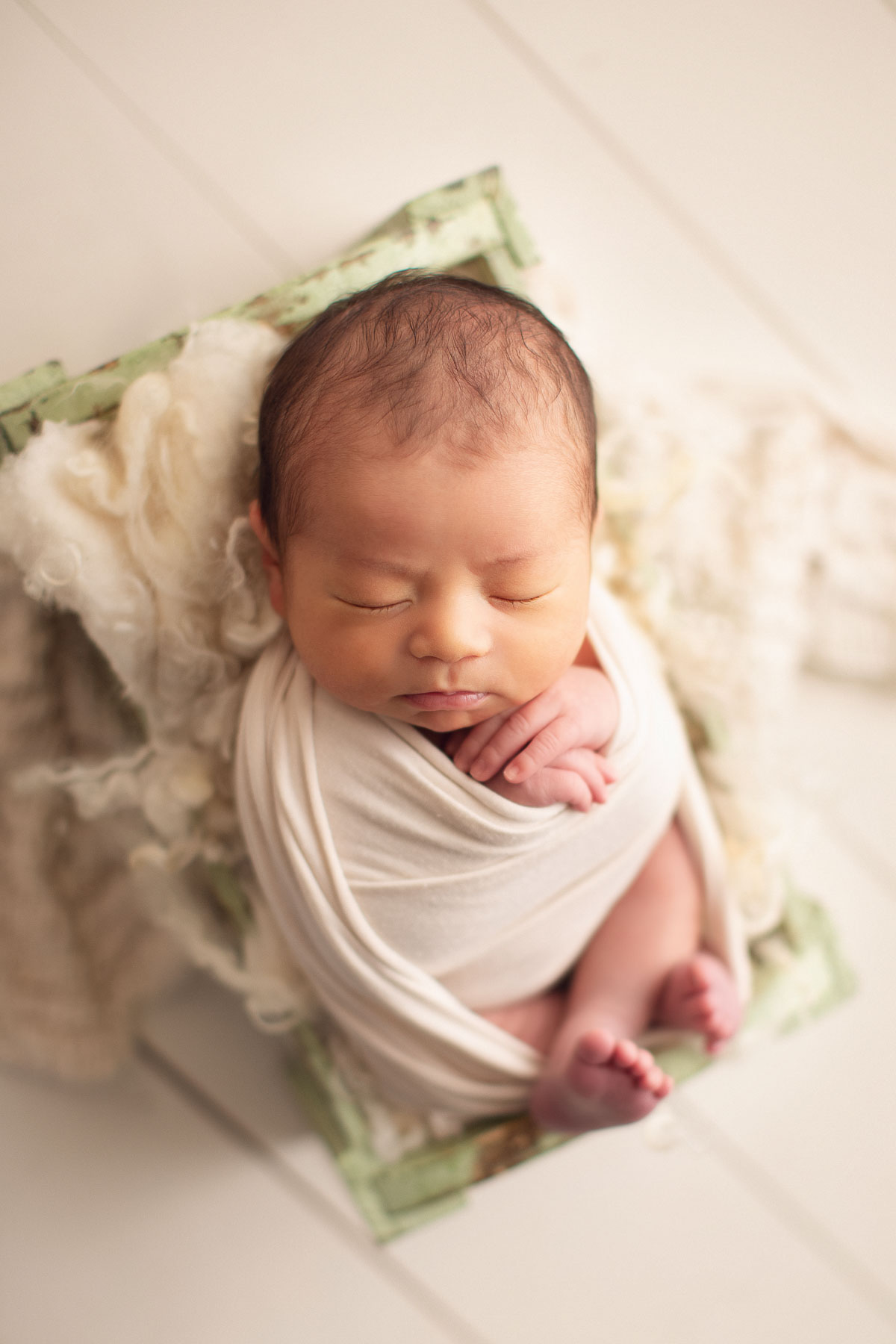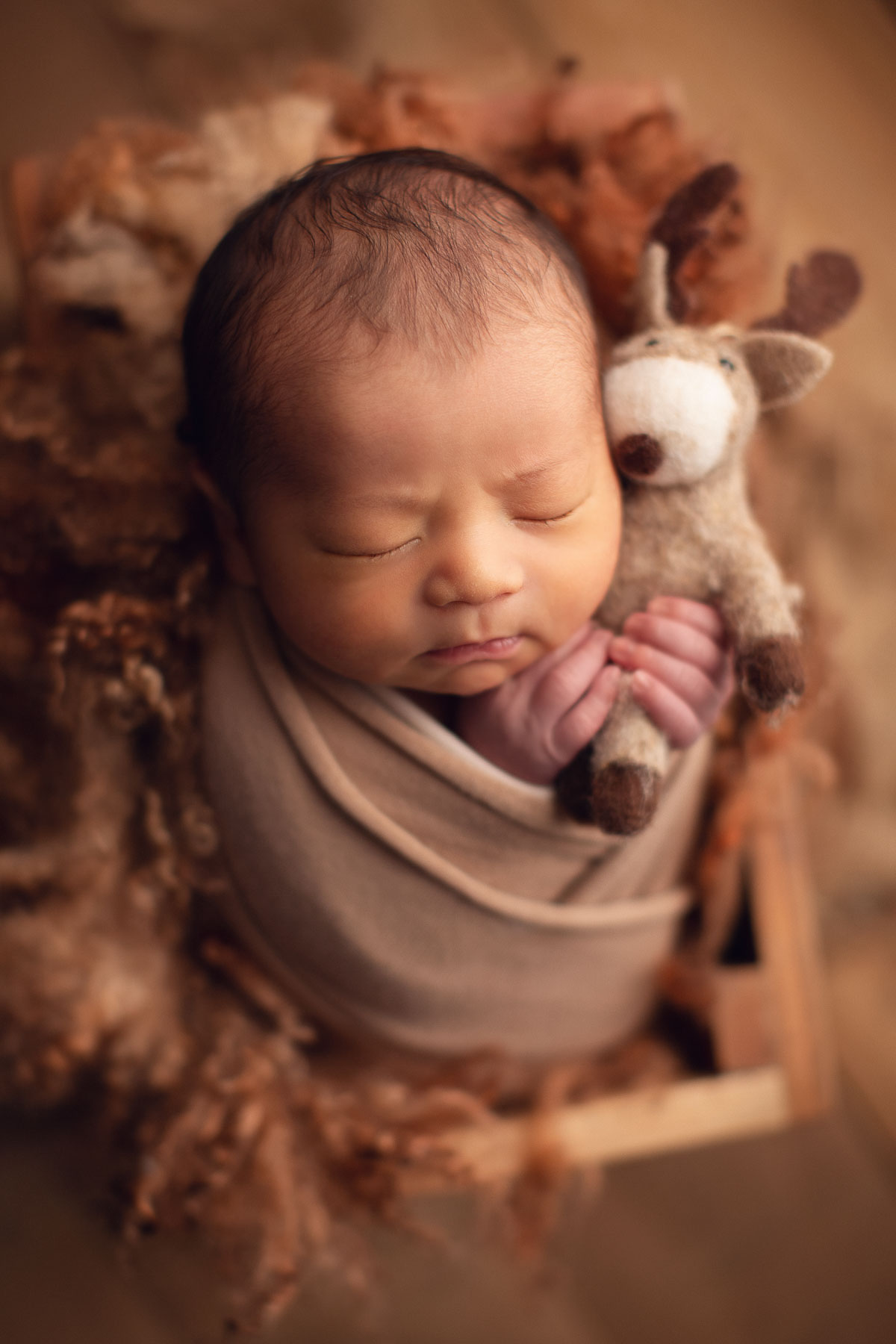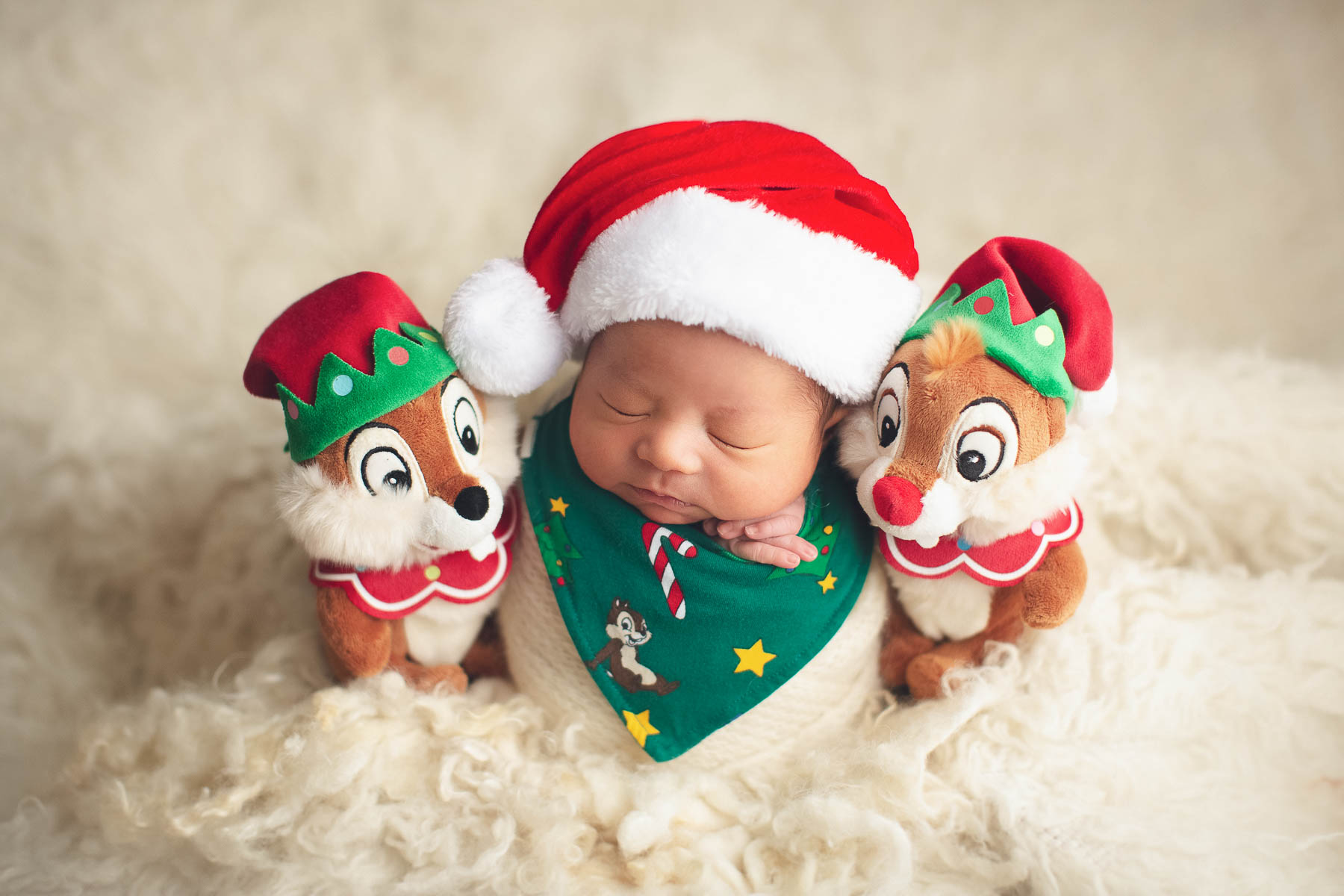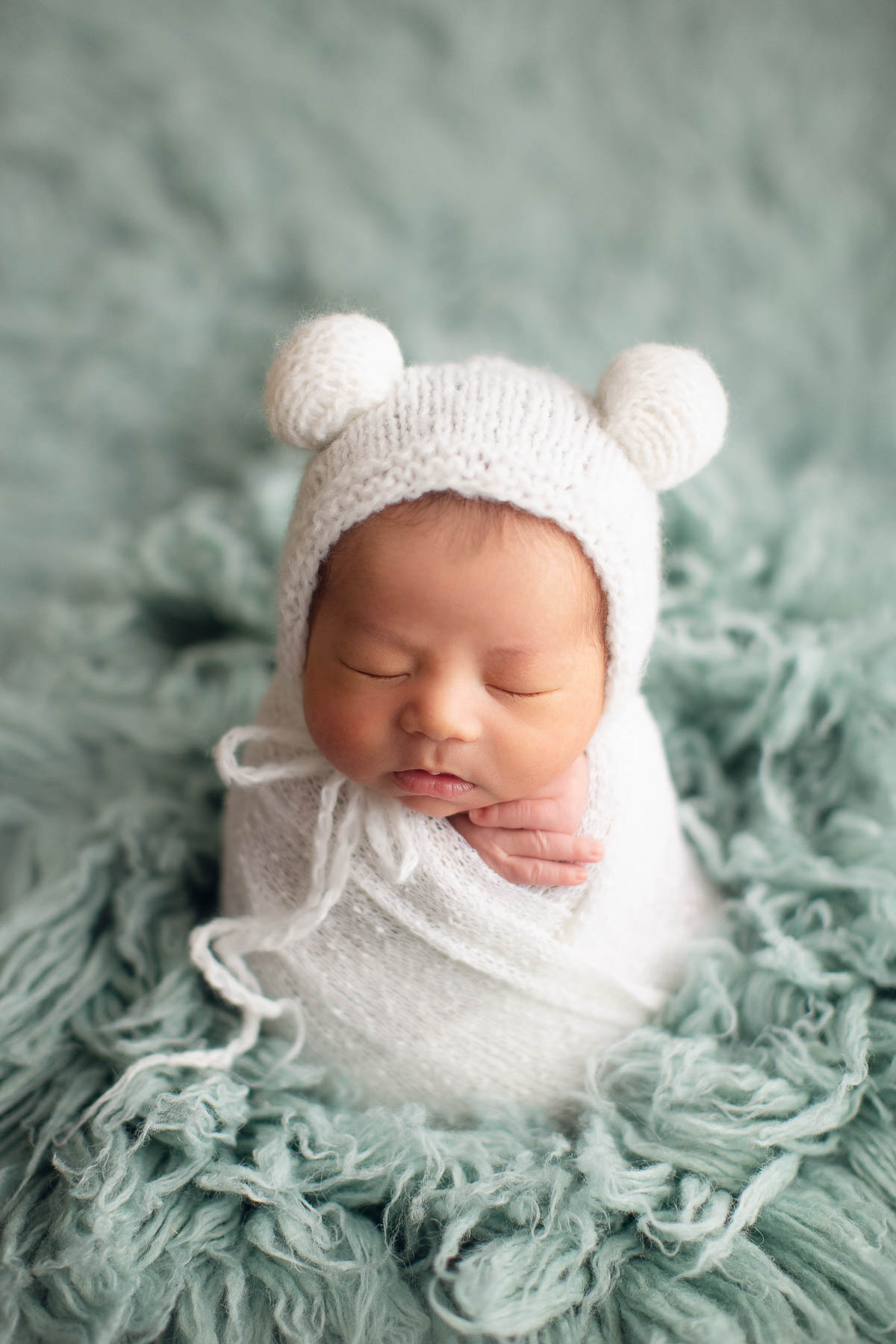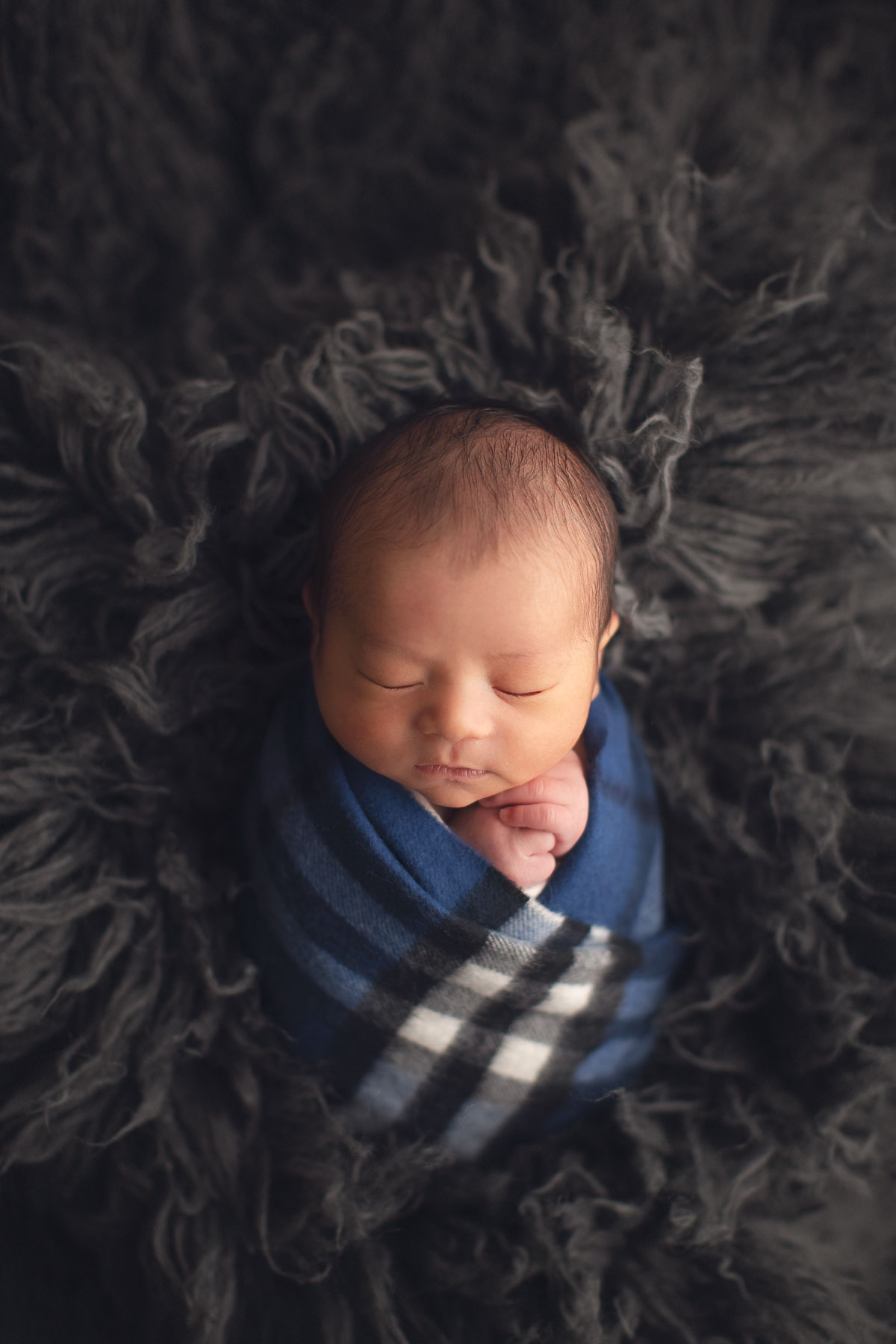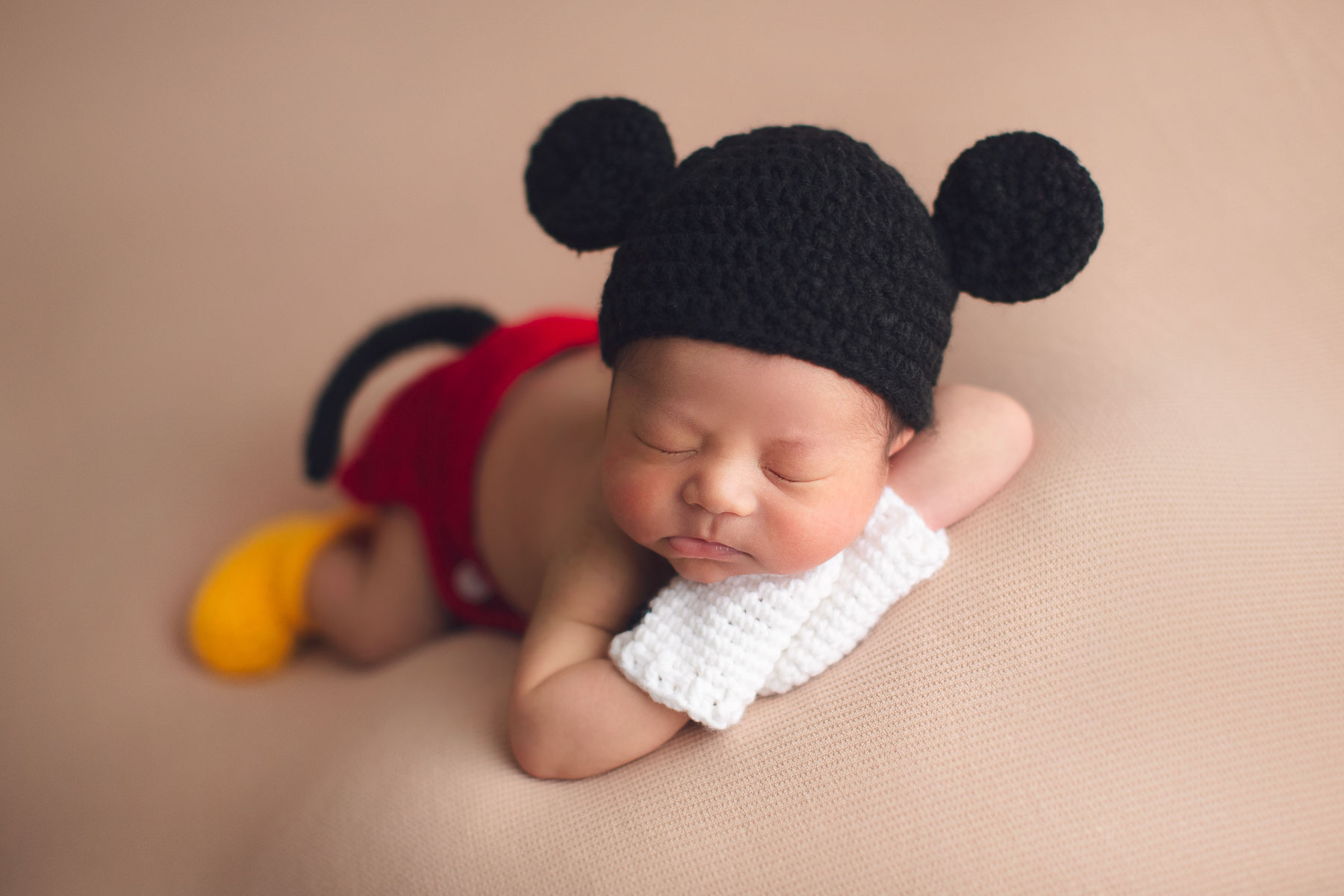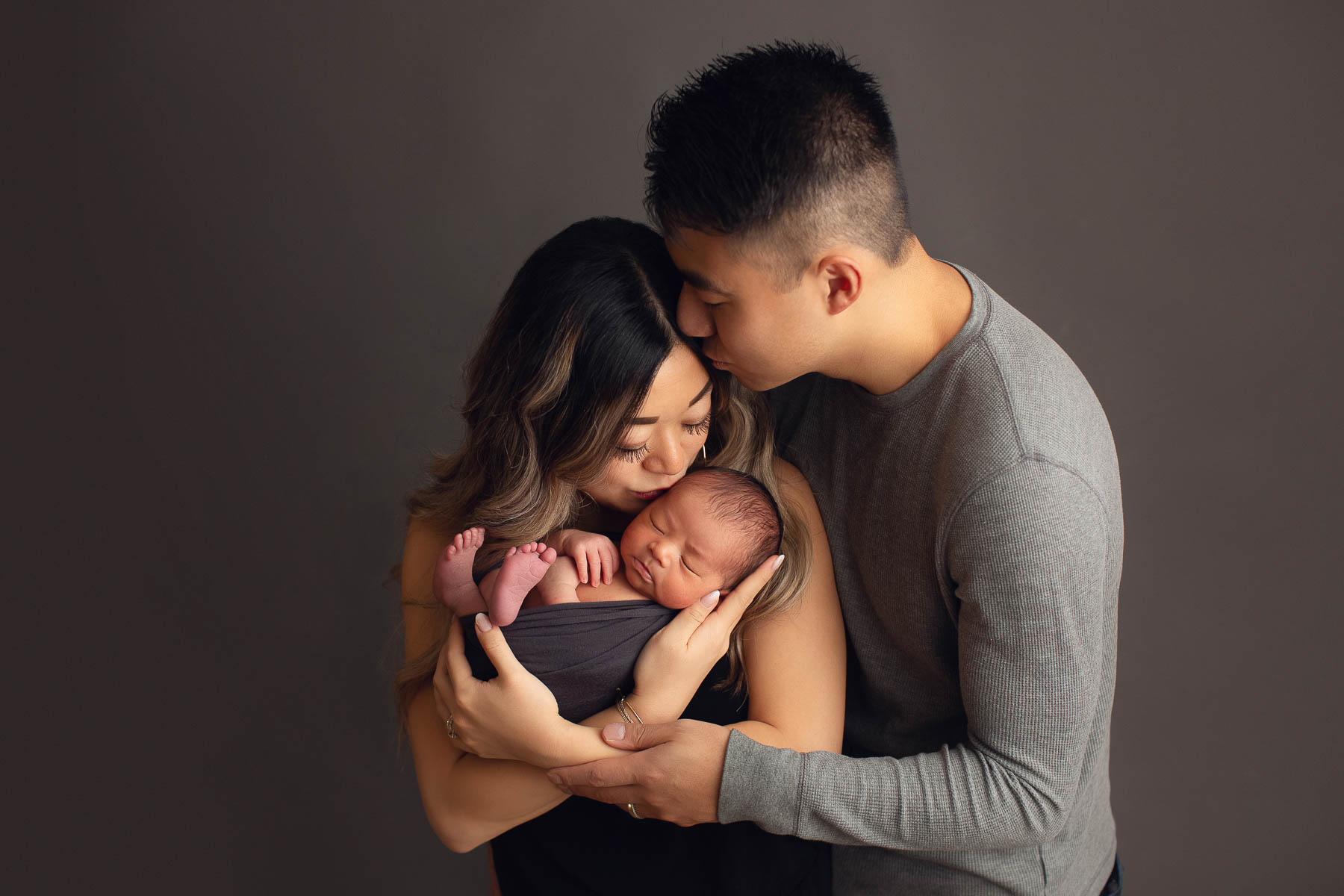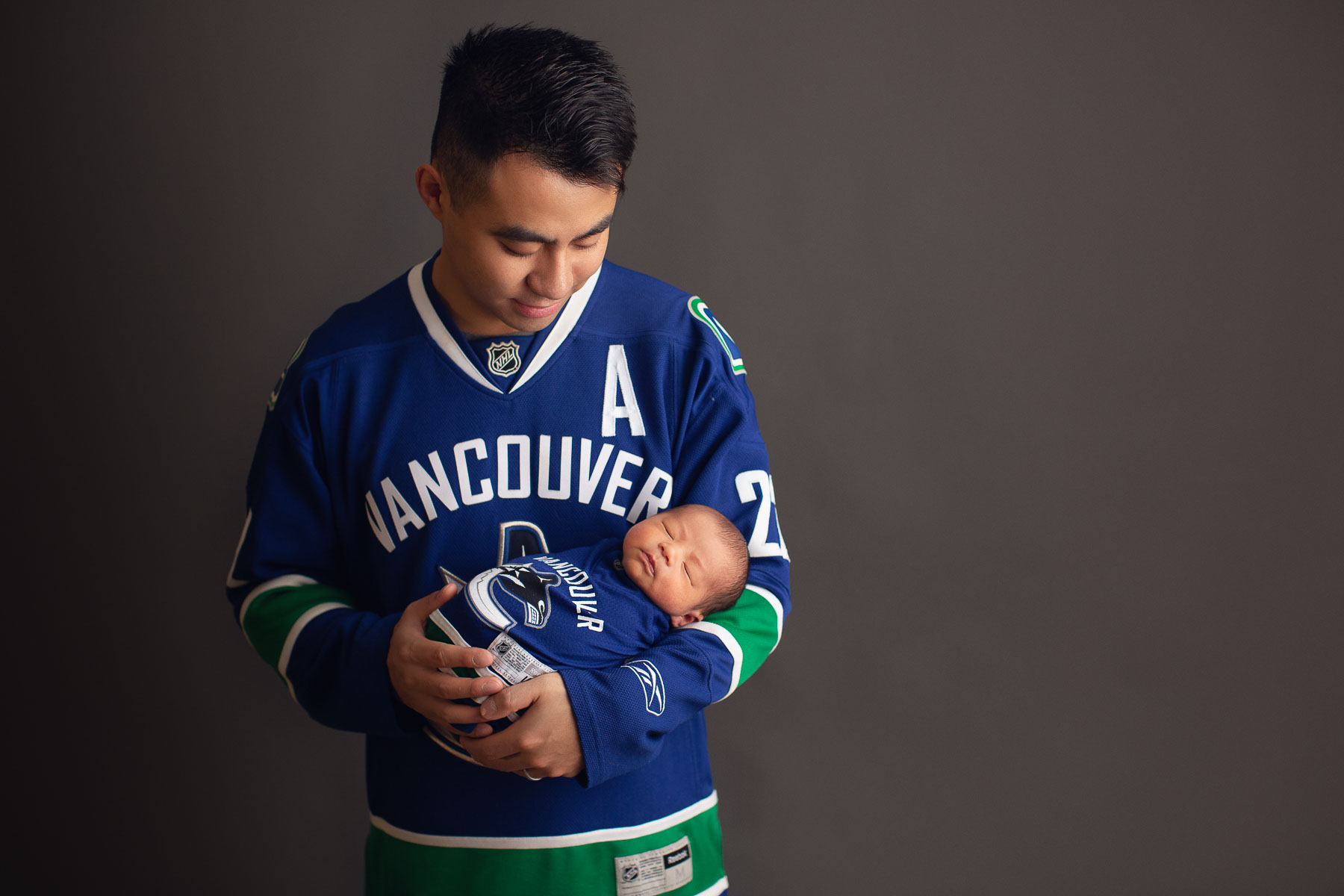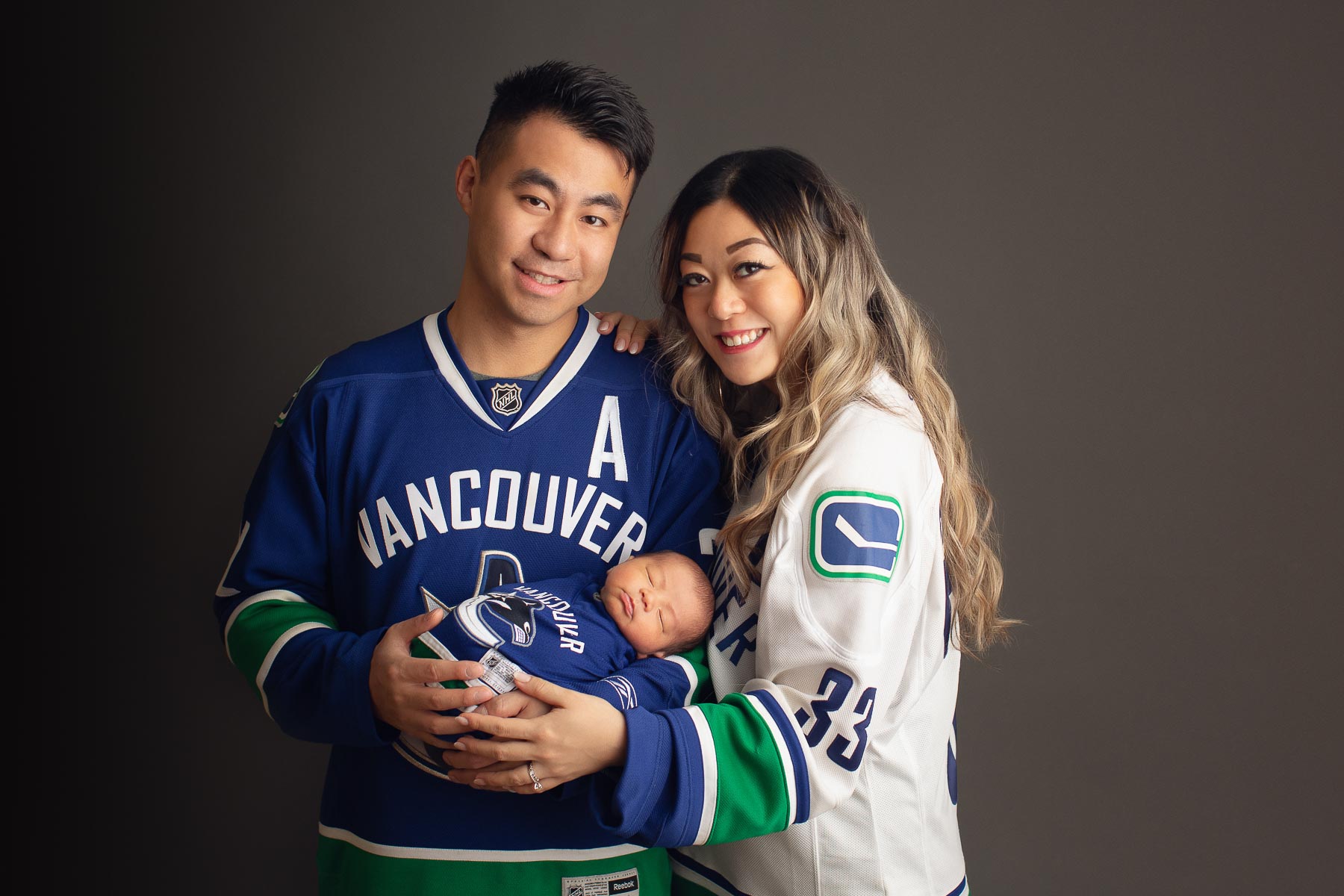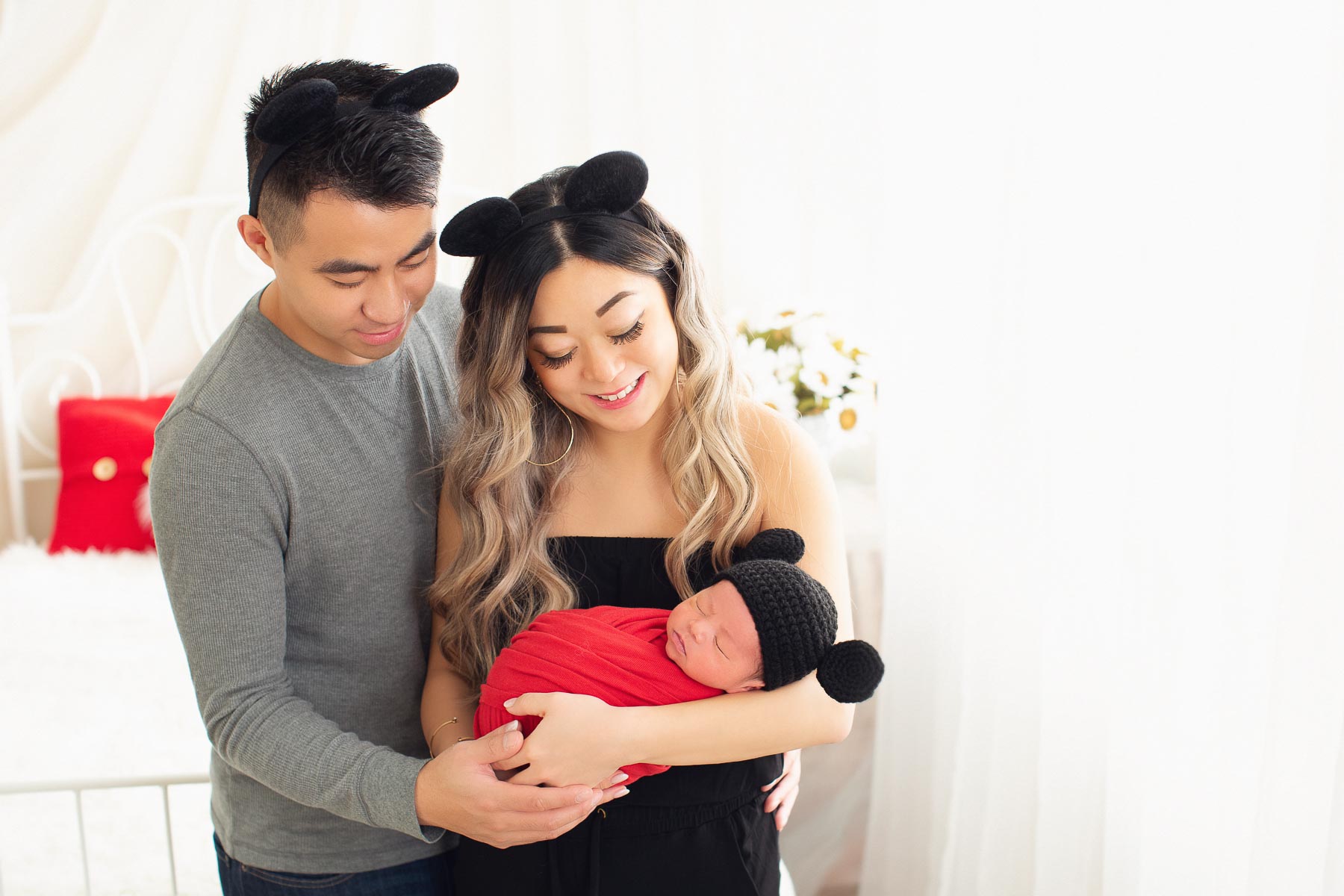 Looking for a Vancouver newborn photographer for your family, and like the pictures on this blog post? Contact Jafar Edrisi and Nasim Yousefi in Jana Photography, who provide premier and professional quality portraits of maternity, baby, kids, and newborns.
World travelers and international award winners in portrait photography are honored to be chosen as your family photographers. Jana Photography service in Vancouver, Surrey, Burnaby, Coquitlam, Richmond, North Vancouver, West Vancouver, New Westminster, White Rock, Langley, Delta, Fraser Valley, Abbotsford, and all Lower Mainland area.