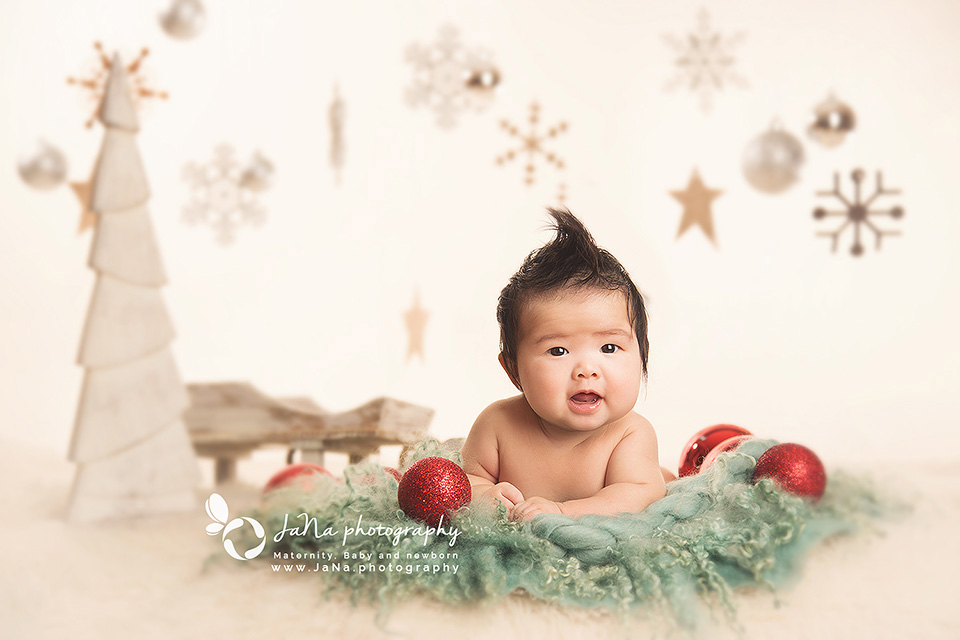 Its always great to capture different stages of your baby's first year journey. If you are willing to show the baby grown from newborn photography to 1 year old cake smash session, these are the best baby photography stages to be captured.
3, 6, 9 months old and finally the celebration of first year with a cake smash photography session.
Read this article to make sure your baby is ready for 3 month old or 100 days old baby photography session.

When is the best time??? Look for these sings.
To have a good collection of different poses, the best time is when you put the baby on tummy and she/he can easily hold their neck without any difficulties. If the baby neck is not strong enough to hold the head and still wobbly on tummy, you better postpone the session to later time. Sometimes even waiting for a week make a huge difference as babies change every single day. They improve very fast which is incredible. We always recommend mom and dad to train baby by taking some time of the day putting the little one on tummy and try to attract their attention. This practice will make them stronger day by day.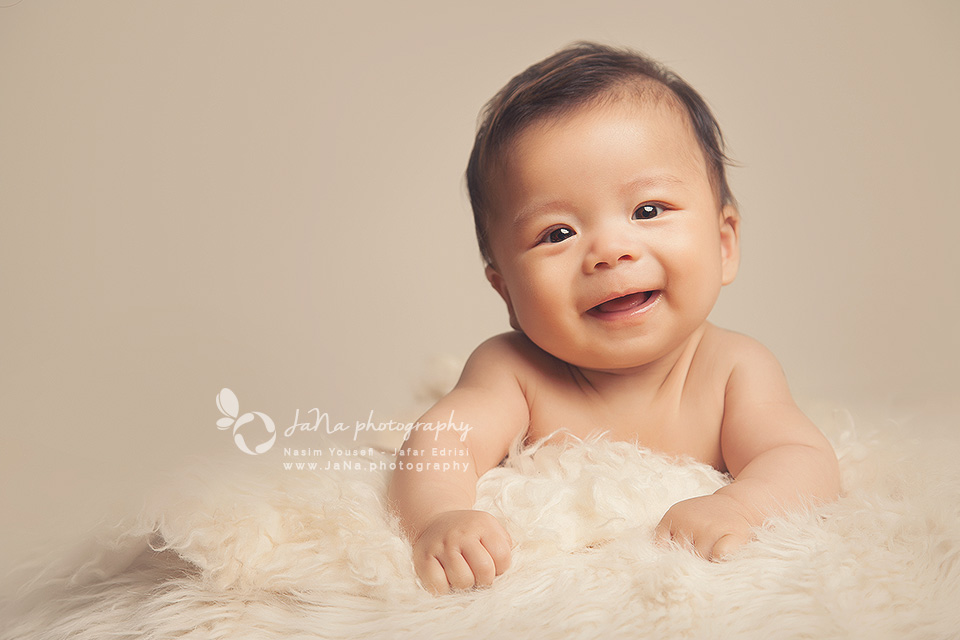 Once the baby holds the neck for few seconds and gives you comfortable smiley reaction is the time to book your 3 months old baby photography session.
As for the collection we also take some pictures of baby in basket props on their back, some on tummy holding neck smiling, some on beanbag shots. And finally we end up the session with taking adorable family shots of baby, mom and dad or siblings.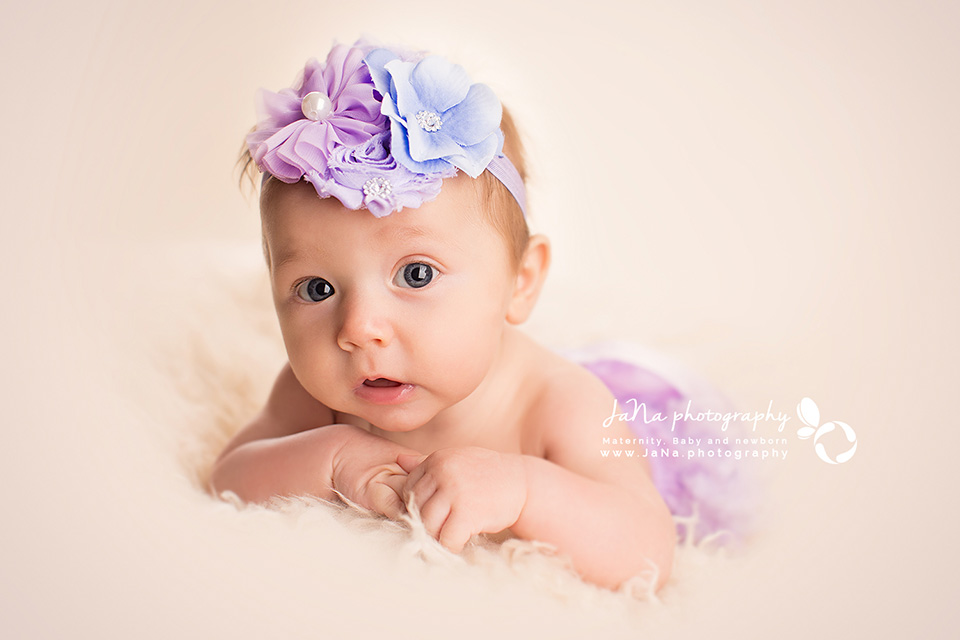 Here is some pictures of baby Allesandra. For her newborn photography session we travelled from Vancouver to their house in Coquitlam and after 3 months lovely baby came to our studio in Vancouver for her 3 months old baby photography session. We repeated some shots to show the growing. Her mom is planning to come to our studio every 3 months to preserve all the stages. We are already so excited to see her again when she turns 6 months old.